It's difficult to imagine that most cities the size of Owensboro possess the number of quality businesses we're so fortunate to have. From restaurants to barber shops, photographers to parks, Owensboro is blessed with a wide variety of outstanding establishments. But what makes a great business? For one, they have to have that special something that keeps their customers coming back. With that in mind, we set out to find your favorites in the inaugural "Best Of Owensboro Living." Over 2,000 people voted online. Check out the winners to see if your favorites made the list!
BEST SANDWICH: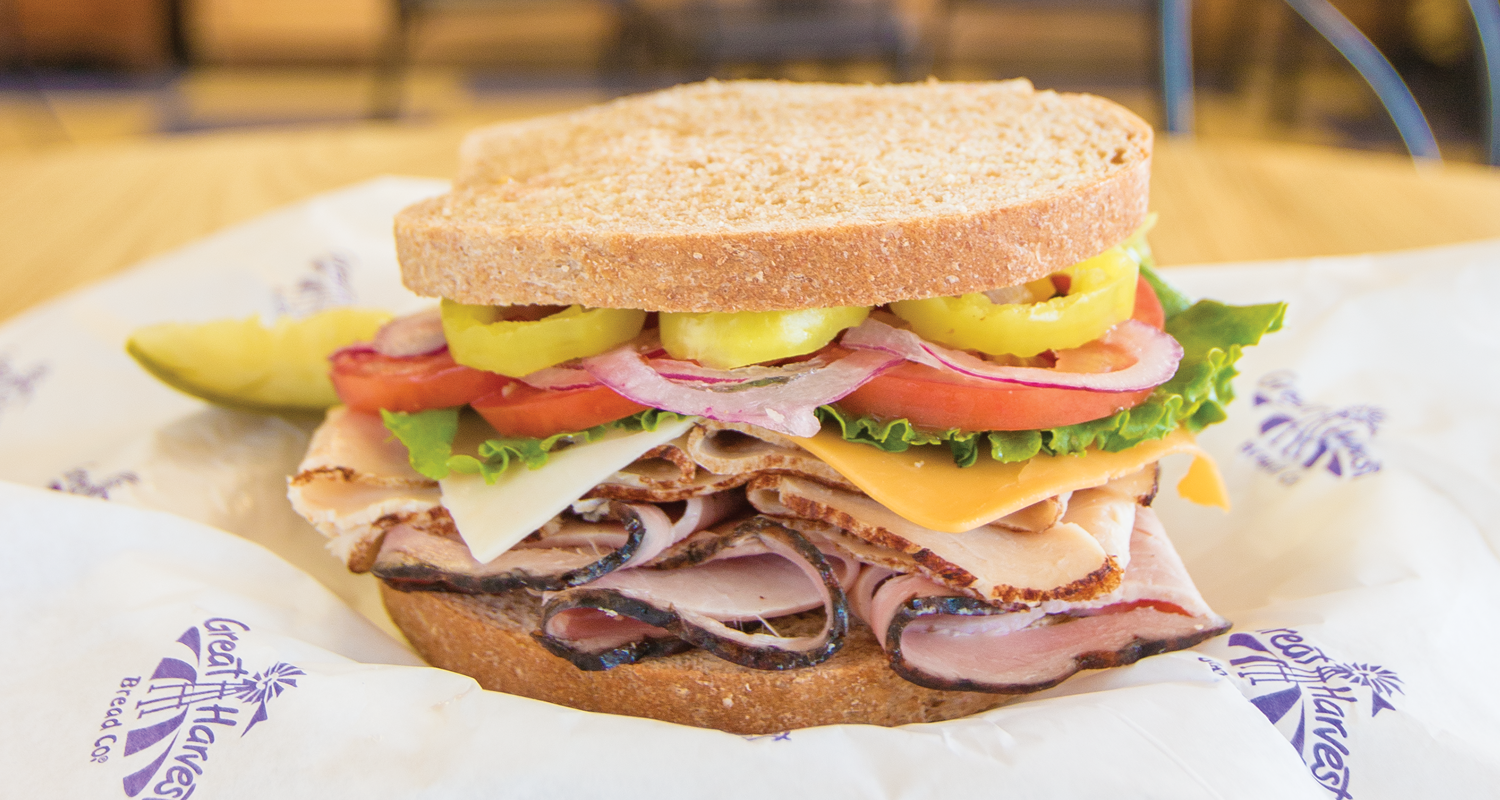 Great Harvest Bread Co.
Coming to Owensboro in mid-June – everybody who just voted Great Harvest the "Best Sandwiches in Owensboro" will now have a new location to sit and enjoy them! That's right – Great Harvest Bread Co. is opening a brand new café-bakery on the east side of Owensboro.
In addition to their scratch-made breads and goodies made with fresh, stone-ground flour milled here in Owensboro, Great Harvest makes the only sandwiches where the outside is as good as the inside. That's why you voted them the "Best of Owensboro"!
With seating for 70 inside and 15 outside, it's a great place for you to sit and enjoy the best sandwiches in town, served open to close. New offerings will include freshly baked breakfast biscuits, made-to-order salads and full-service Peet's coffees & teas, including Cappuccinos, Lattes, Caramel Macchiato, Mocha, Javiva blended coffee (think iced-dessert) and fruit smoothies.
All your favorite sandwiches are here, including their "Locally World Famous" Chicken Salad Sandwich (try it toasted on Cranberry Orange Bread) and their Baja Chipotle Turkey on toasted San Francisco Sourdough or Sun-Dried Tomato Swiss Bread.
Get 'em while they're hot! Hot sandwiches options will feature their very own Muffuletta New Orleans classic with ham, pepperoni, salami and house-made olive tapenade on Focaccia Bread, and their best-selling Turkey Pepper Jack Panini.
You can't find anything else like it around Owensboro!
You voted it the best, and now it's getting even better! Don't you love when that happens? Stop by the new Café at Lake Forest Town Center (off Hwy. 54) or the original bakery at the corner of Frederica St. and Byers Ave.
BEST FURNITURE STORE:
Mudd's Furniture
Founded in 1951, Mudd's is known for quality furniture and dependable delivery within a 50 mile radius. Their 25,000 sq ft showroom (521 E 4th St) displays a wide variety of living room, bedroom, and dining room furniture.
BEST GOLF COURSE:
Hillcrest 
There's a reason Hillcrest has been all over the news lately – a lot of people care about it! Over 12,000 rounds of golf have been played at Hillcrest so far this year.
BEST BARBER SHOP: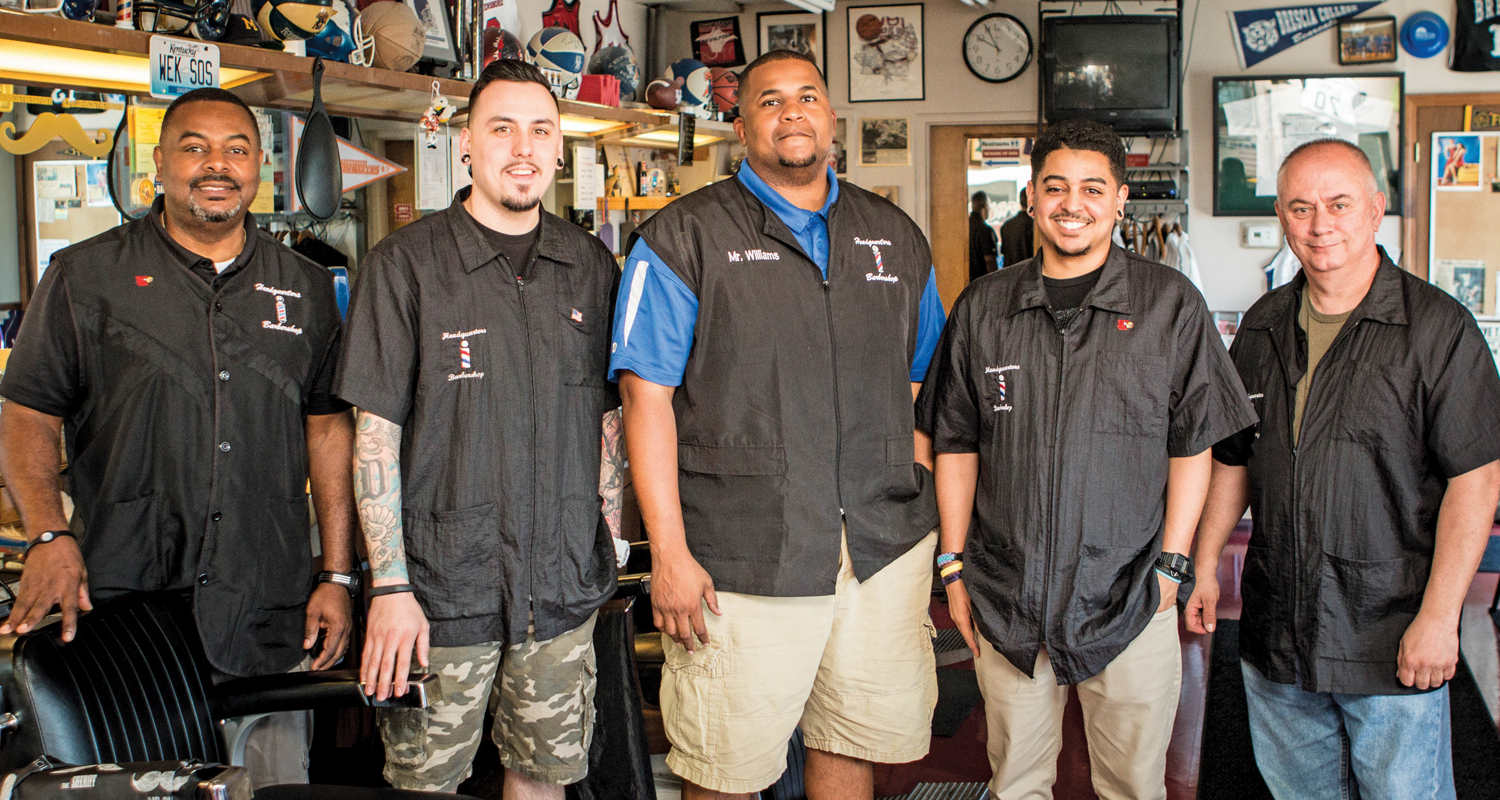 Headquarters Barber Shop
That old time barber shop feel with neighborhood charm and a friendly, caring staff makes for lots of repeat customers.
(2674 Frederica St.)
STAFF PICK!

 BEST WOODED TRAILS:
Rudy Mines Trails
The trails are comprised of a series of three loops – three trails that interconnect equaling 4 miles (5687 W Hwy 60)
BEST HOME BUILDER:
Jagoe Homes
In 70 years of homebuilding, Jagoe Homes has built homes in many neighborhoods including the Heartlands, Lake Forest, Deer Valley and Whispering Meadows.
BEST SALAD:
Briarpatch
Since 1971, the Briarpatch Restaurant (2760 Veach Road) has been serving Owensboro great steaks in a great atmosphere. But they're also known for a great soup and salad bar, which is prepared fresh every day, a la carte style, with bread brought right to your table.
BEST BBQ:
Old Hickory Barbecue
Thank you to everyone who voted for us! We are very honored to receive the award for "Best BBQ". The staff at Old Hickory works so hard every day to serve the best BBQ we can produce. Our loyal customers are the greatest part of our business. We appreciate your continued support, and hope to see you soon.
BEST JEWELER: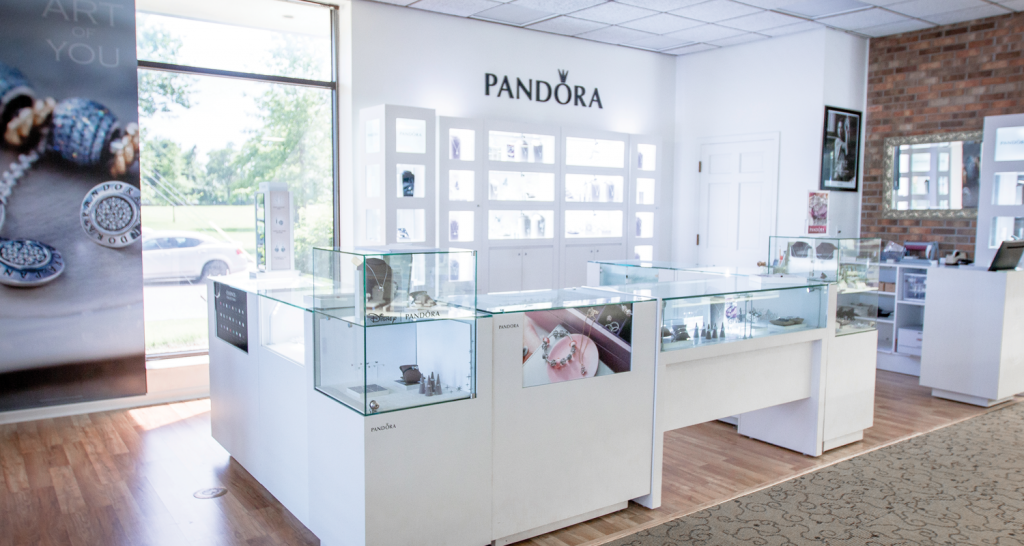 Nick T. Arnold
Family owned and operated, NTA (3630 Frederica Street) has amassed a very loyal following of customers over the years. Not only do they sell a wide selection of fine jewelry, including Pandora, they also engrave and repair in-house, with a clock shop.
STAFF PICK!

 BEST 5K RACE:
Colorblast 5k
The ColorBlast 5K recognizes the positive impact individuals with special needs have on our lives! www.colorblast5k.org
BEST GYM:
Owensboro Health Healthpark
More than a gym, the Healthpark is a comprehensive wellness center with nurses, dietitians, certified personal trainers, fitness instructors, therapists, counselors, licensed massage therapists, and a chapel.
BEST COFFEE: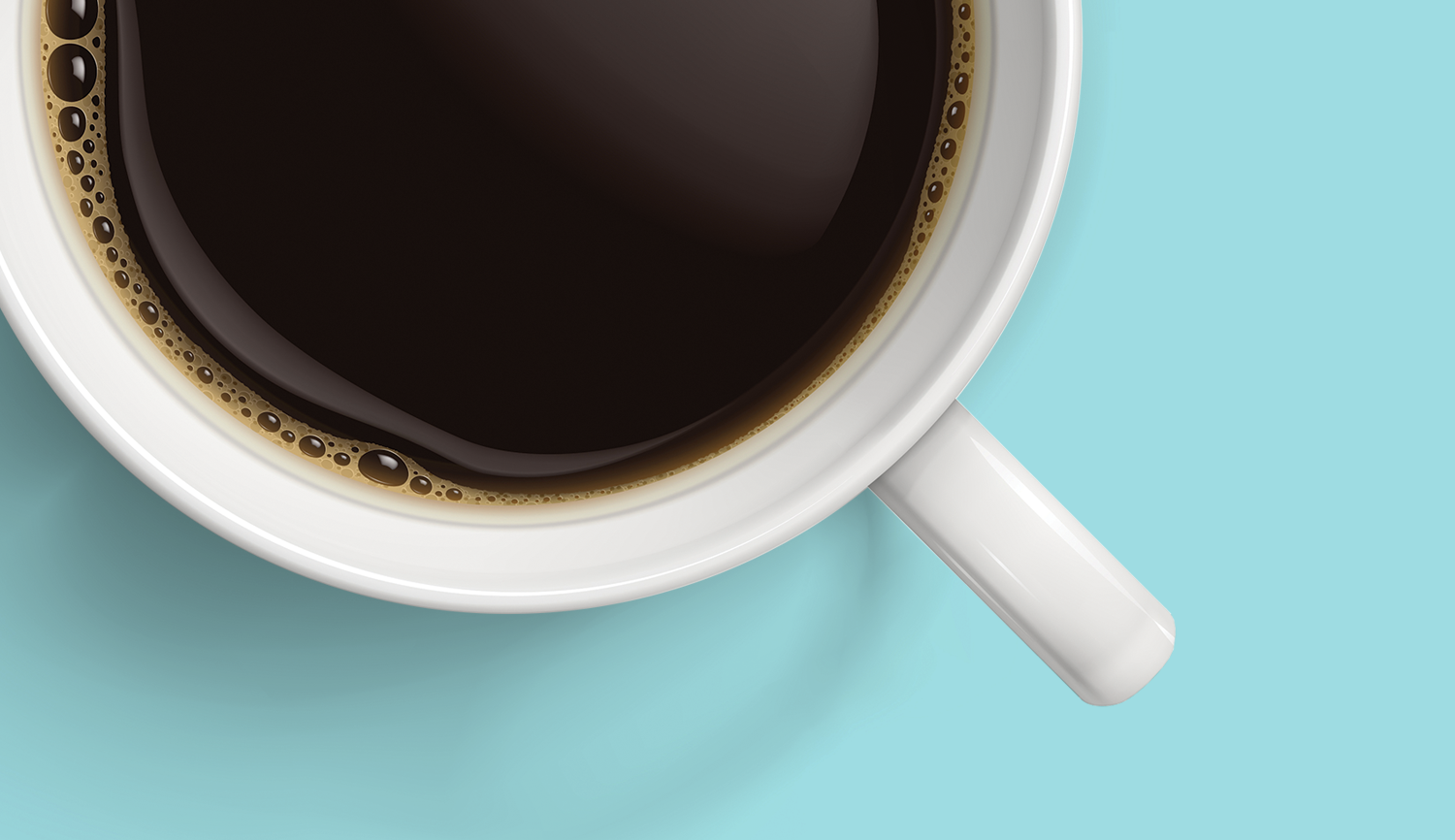 The Crème Coffee House
At the Crème Coffee House, we pride ourselves on serving each customer with a wonderful cup of coffee and a side of genuine care for everyone who walks through our door. For over a year, our motto has been "Share the Love," and it seems that all of you have received the message. Come in anytime for a delicious cup of coffee, delectable latte, or scrumptious dessert, and find out why our relaxing atmosphere and kind, caring staff have helped us accomplish the honor of being Owensboro's #1 coffee house.
STAFF PICK!

BEST ROLLER COASTER:
Thunderbird at Holiday World
Maybe it's not in Owensboro but we still claim Holiday World as one of our own and the Thunderbird is amazing.
BEST CAR DEALERSHIP:
Don Moore
It's that voice. It's the smile. It's the new commercials and slogans every time you turn on a TV or radio. And of course, everyone's favorite, "It's hot Don!"
BEST STEAK:
Texas Roadhouse
Hand cut steaks, fall-off-the-bone ribs, fresh salads, ice cold beer, baked potatoes, and peanuts on the floor – that's why they call it a roadhouse. And that's why Owensboro loves it so much. Located at 943 Moseley Rd.
BEST DAYCARE:
K.B.'s Kid's Zone
When parents drop their kids off at KB's, they can have peace of mind knowing their child will be treated with genuine love and concern.
STAFF PICK!

 BEST BIKE MECHANIC: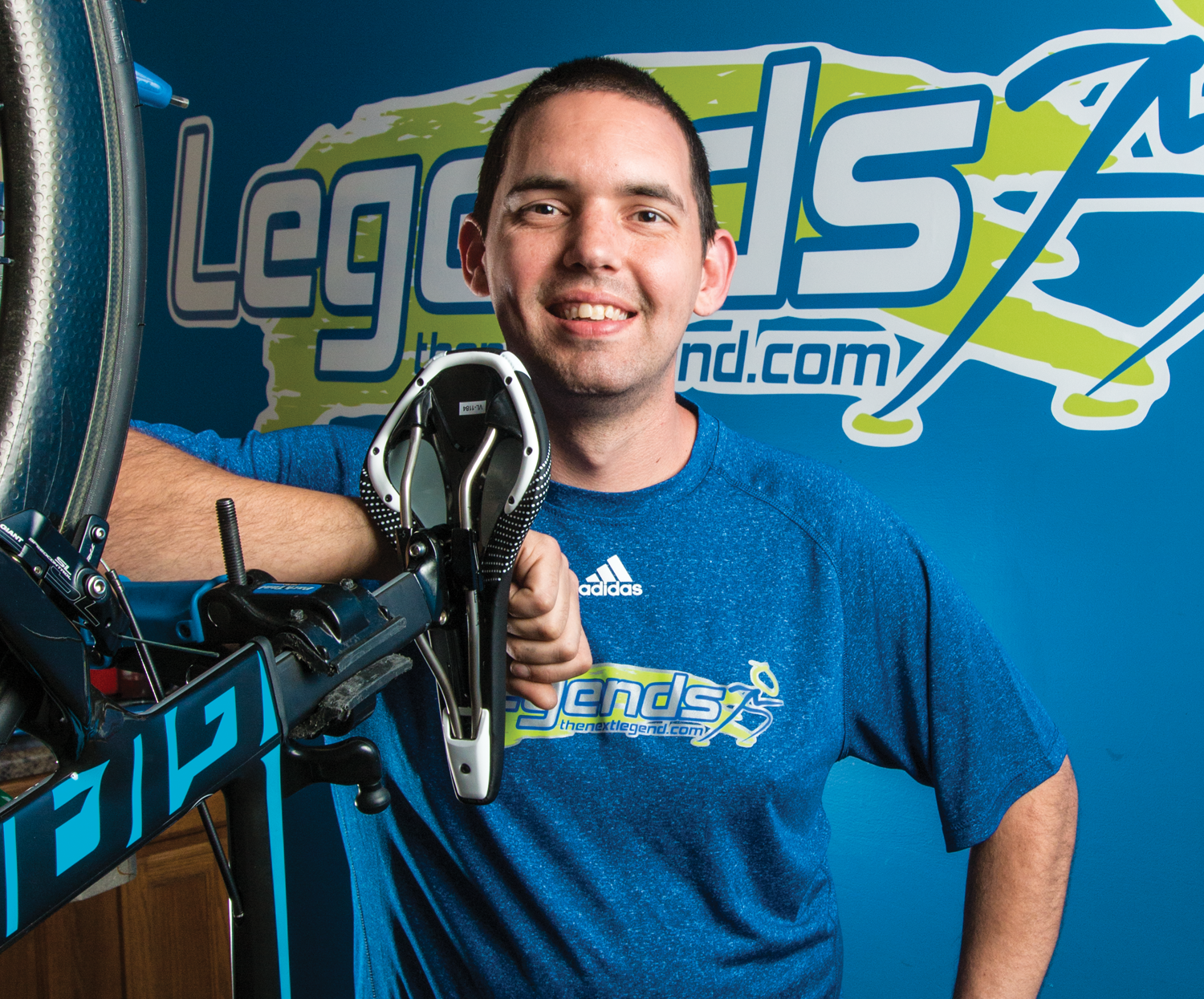 Ryan Clark at Legends
Almost the entire staff of Tanner+West (parent company of Owensboro Living magazine) loves to ride bikes. And we all agree that Ryan gets us in the gear we need for a safe and fast ride on the road or on the trail.
BEST PLACE FOR DANCE:
Johnson's Dance Studio
Johnson's Dance Studio (2705 Breckenridge St.) offers dance for everyone: jazz, tap, ballet, modern, hip hop, adult classes, and of course children's classes for ages 3 and up.
BEST PHOTOGRAPHER:
Captured Moments Photography
Jason and Kate Higdon have found a niche in senior photos and family photography. Since opening in 2004, they have steadily grown into the largest studio in Owensboro/Daviess County and you can usually spot their photos on the cover of Owensboro Parent magazine (801 Old Hartford Rd).
BEST MUSICIAN OR BAND:
Andy Brasher
Andy is a true artist, writing and performing both as a solo act and as part of Brasher/Bogue. He's lived the Nashville scene and toured across the country, but he still has a standing open mic night at the Boiler Room.
BEST BURGER: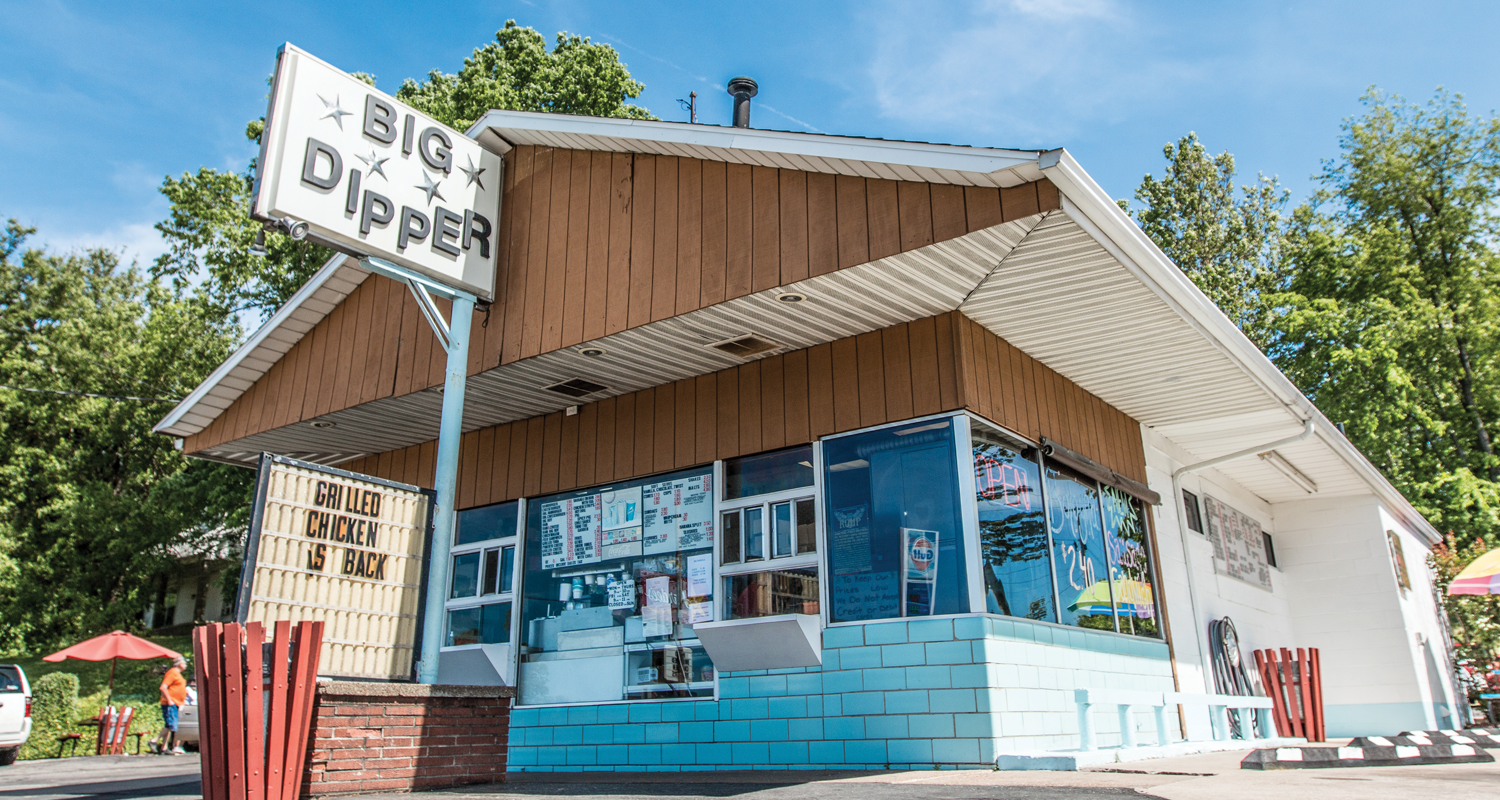 Big Dipper
Known for ol' fashioned burgers and shakes, Big Dipper has been at its original location (2820 W. Parrish Ave) for over 50 years. According to our readers, they're still Owensboro's favorite.
BEST CONSIGNMENT SHOP:
Patty's Resale
When it comes to recycling your style, Patti's Resale has been one of Owensboro's premier consignment shops for 44 years. Located at 605 Park Plaza Drive, Patti's accepts women's clothing, children's fashion, furniture, and prom dresses.
BEST PIZZA:
Fetta Specialty Pizza & Spirits
There are many choices for pizza in Owensboro, but Fetta's niche is specialty pizza ordered by the slice. Since hitting the downtown scene in 2014, Fetta is capitalizing on increased foot traffic by being just a block away from Smother's Park (118 St. Ann St). They even have a walk up window.
BEST PLACE FOR A MANI/PEDI:
Pro Nails
Pro Nails and Spa (3601 Frederica, Suite #7) offers full service nail care, including manicures and pedicures. Sandy and Joey get festive and creative with nail styles and designs.
BEST AUTHOR: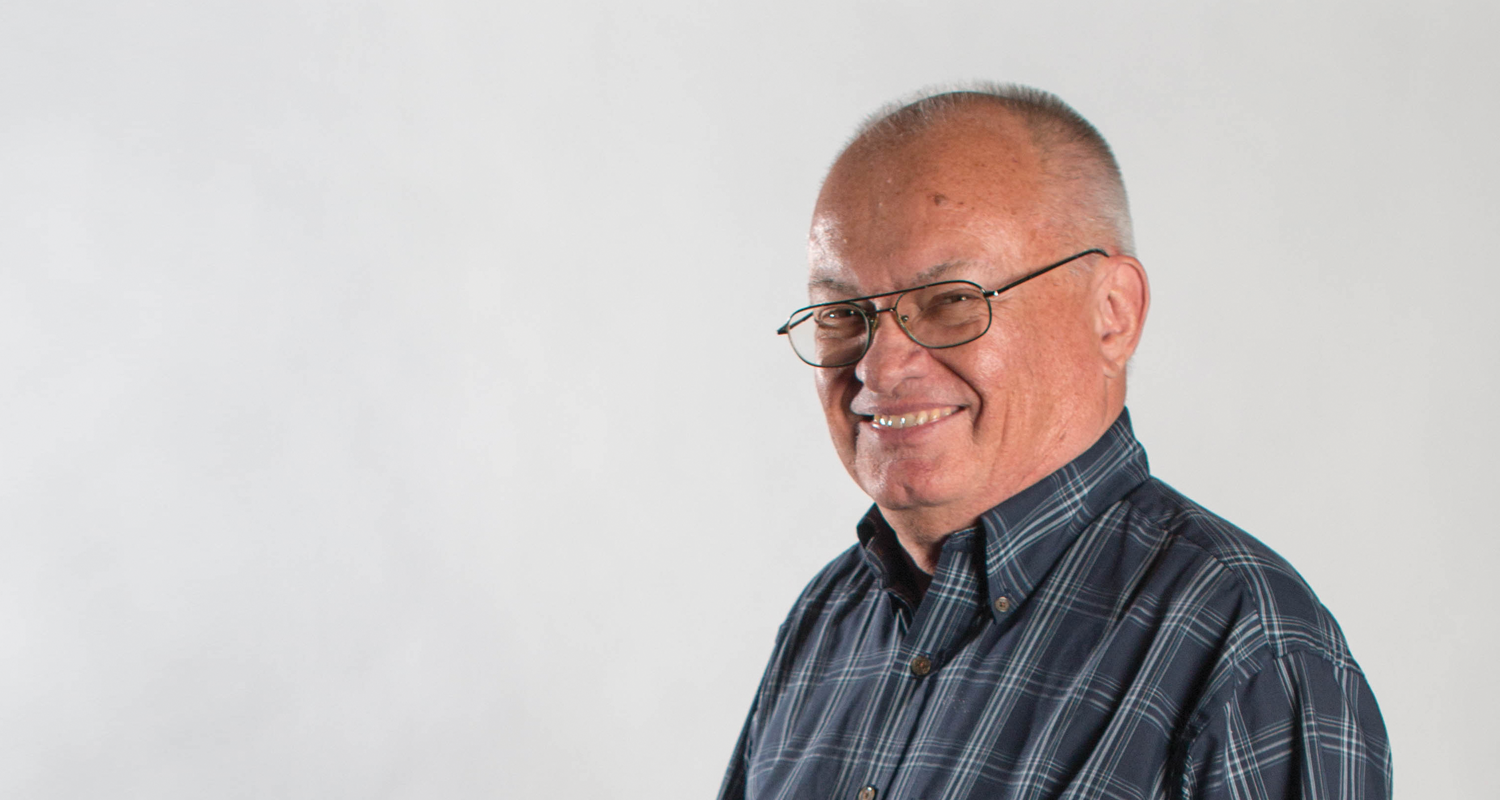 Keith Lawrence
The man, the myth, and the legend. He makes us laugh. He makes us think. Keith speaks the truth when no one else will say it. He's just the best.
BEST BANK:
US Bank
They may be headquartered in Minneapolis, but US Bank's footprint in Owensboro is huge. It seems every time you turn a corner there's a US Bank branch, which combined with the Home Mortgage Center makes US Bank one of Owensboro's largest employers.
BEST COLLEGE: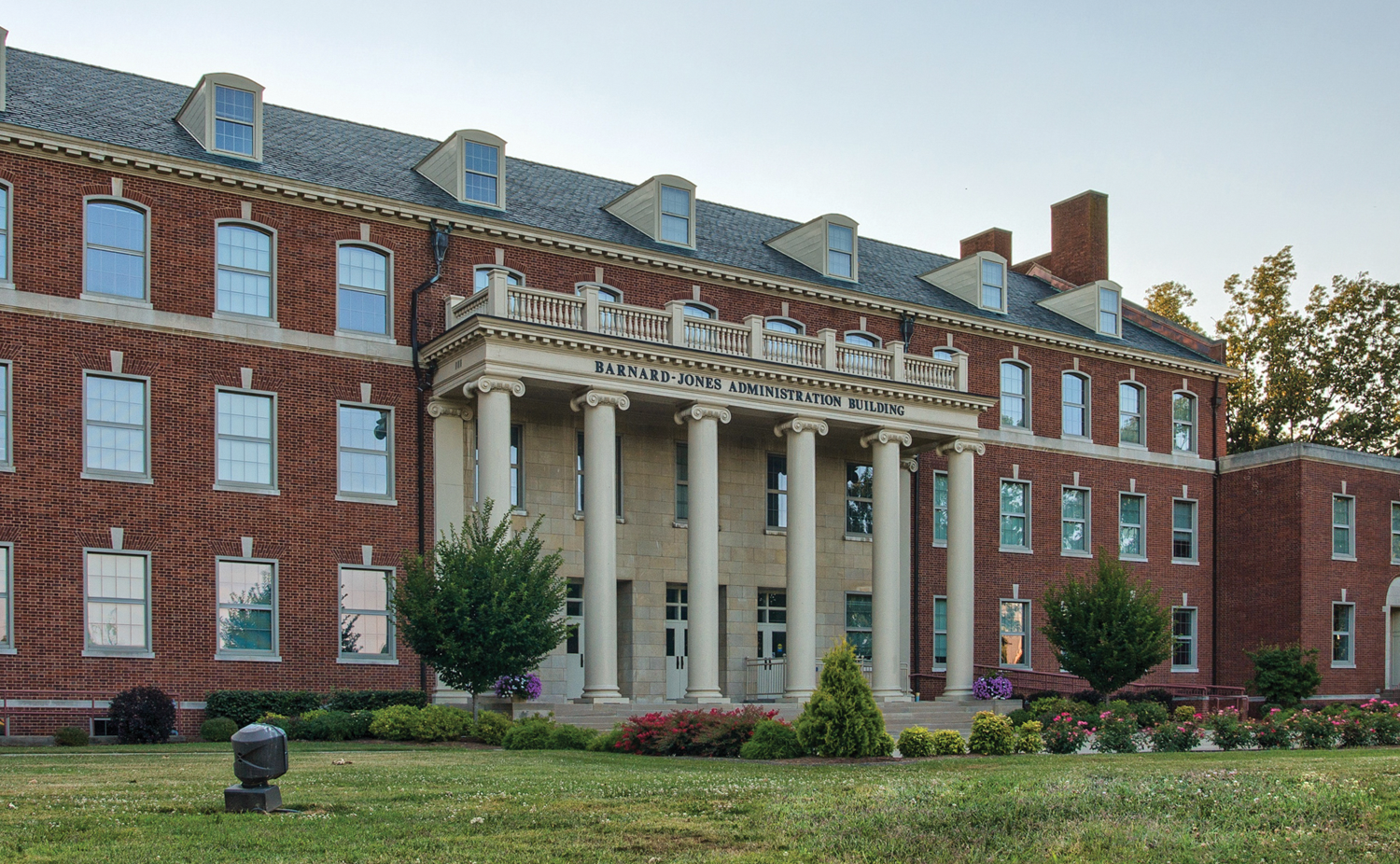 Kentucky Wesleyan College
With 157 years of tradition, Owensboro has literally grown around Wesleyan. Which makes sense; it's a beautiful campus. With dorm renovations underway and several significant donor contributions, the future looks bright for Kentucky Wesleyan.
BEST MEXICAN FOOD:
Real Hacienda
With two restaurants in convenient locations (Frederica & Southtown, and Highland Pointe on 54) Real Hacienda is Owensboro's most popular spot for Mexican because of exceptional service, great food, a warm atmosphere with recipes that have been carried on through the Ortiz family for generations.
BEST PARK & BEST PLACE FOR FAMILY FUN: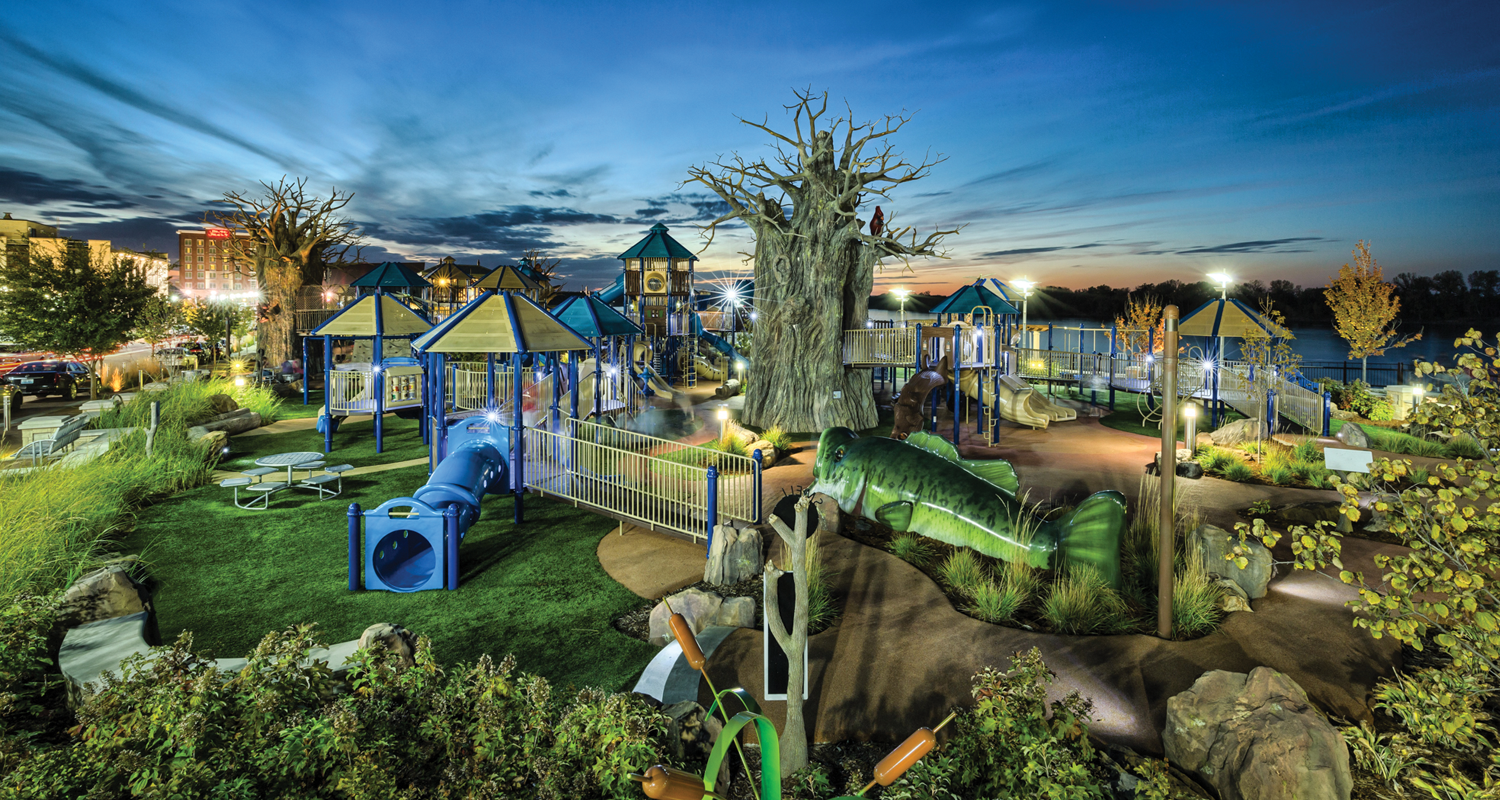 Smothers Park
It stretches five city blocks and covers five acres of land, including a splash park, concession stand, three signature fountains, 37 swings overlooking the river, and the three-story "Lazy Dayz" playground, which has 20 slides. That's enough to keep any family busy.
BEST PRESCHOOL:
Settle Preschool
Parents appreciate the loving, Christian environment that Settle Preschool offers for 3 year-olds through Pre-kindergarten.  Located at Settle Memorial United Methodist Church (202 East 4th Street).
BEST LOCAL ARTIST: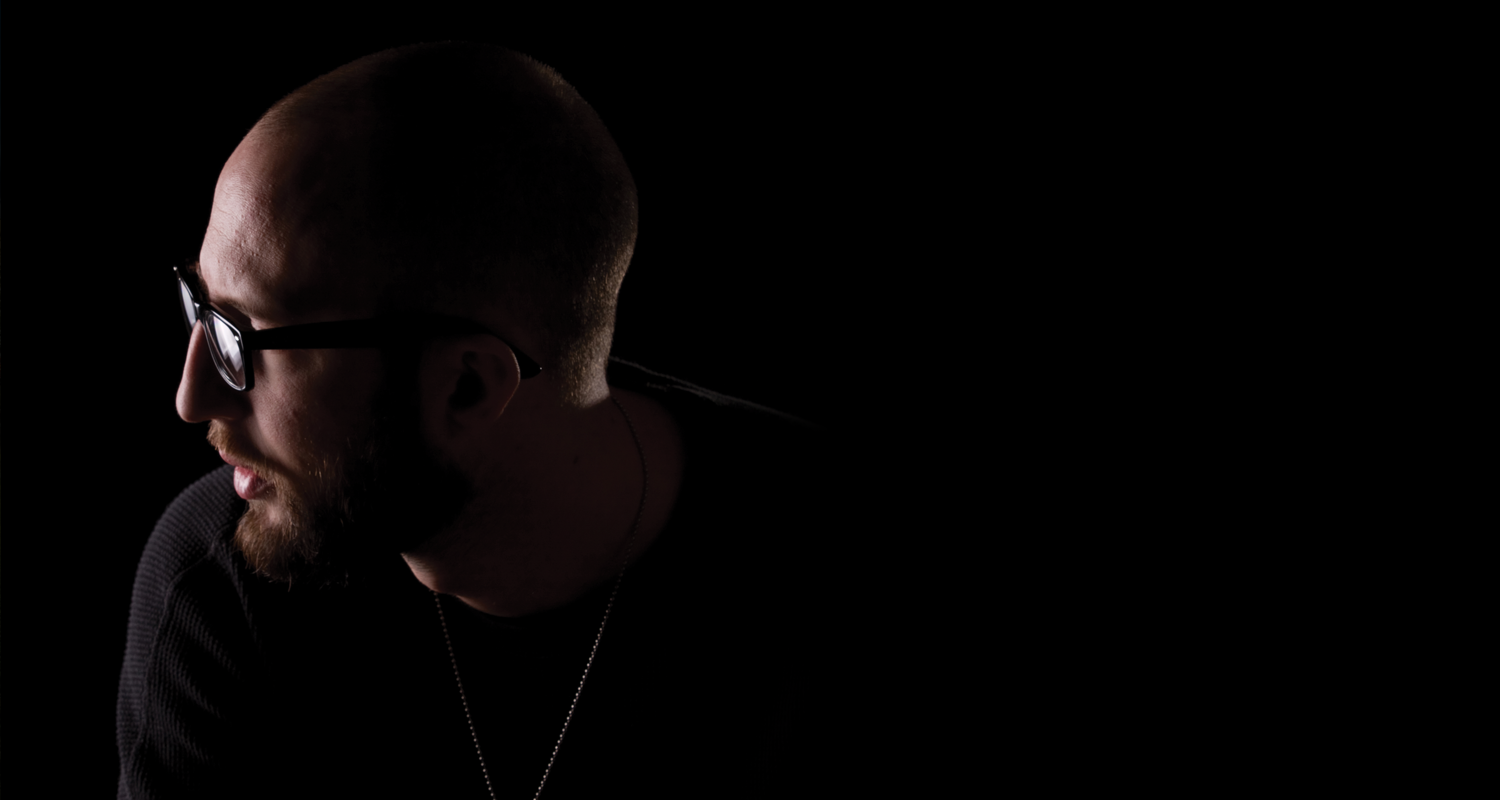 Aaron Kizer
"Performance artist." "Speed painter." Whatever you call him, Aaron Kizer is always evolving and always pushing his art to the next level, recently expanding KizerArts into promoting comedy and other live performances.
BEST BAKERY: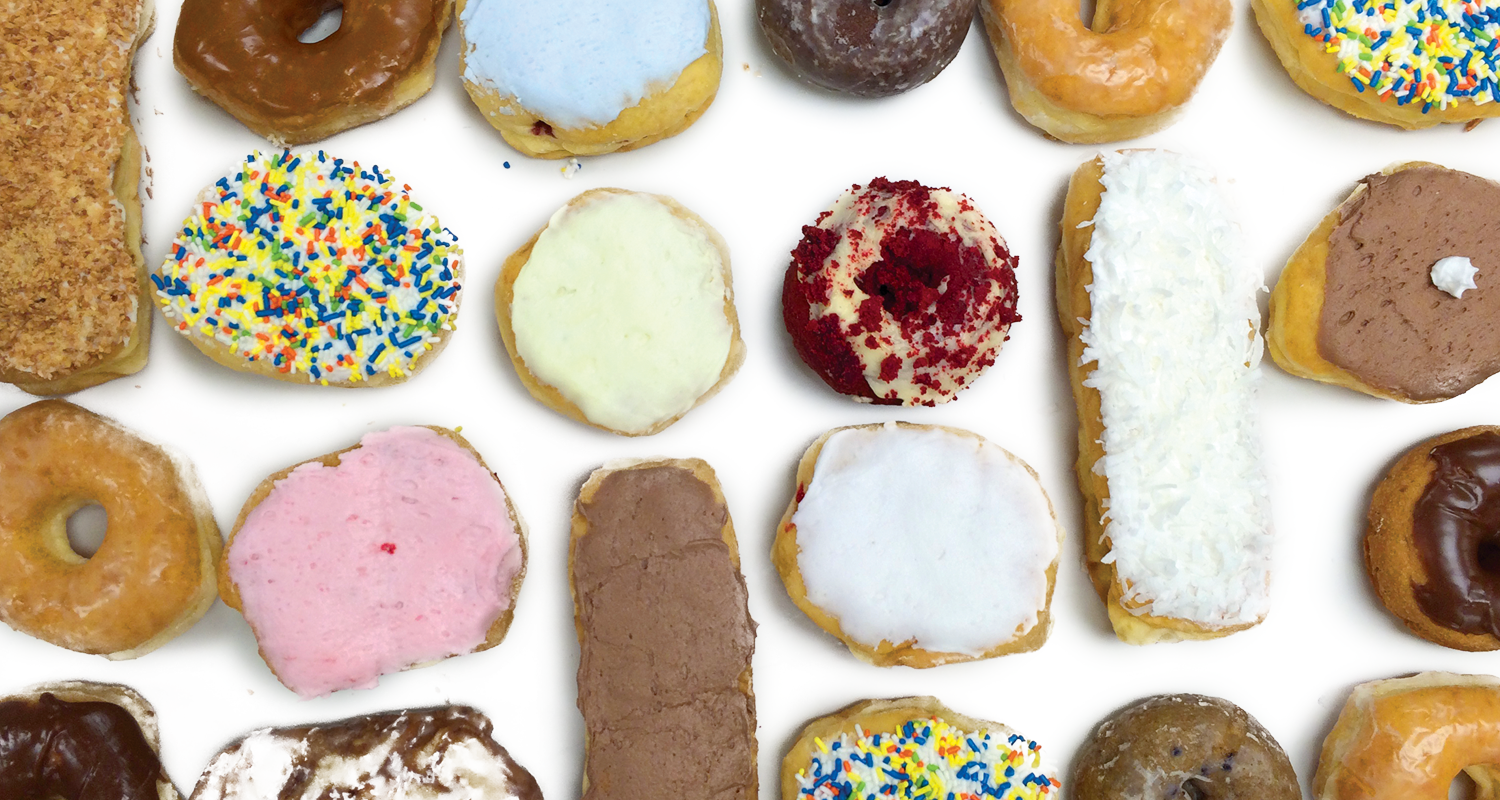 Rolling Pin
Hungry for a donut? Well, if you're in Owensboro, Rolling Pin Pastry Shop is the place to go. Voted Owensboro's favorite bakery in 2015's Best of Owensboro Living contest, the Rolling Pin has been consistently making the City's favorite donuts since 1947. Today, after three generations of producing pastries, owners Roger and Kathy Farmer continue to proudly churn out their famous donuts.
Rolling Pin offers over 25 delicious varieties, which they make fresh every day. Whether you prefer glazed, jelly-filled, or blueberry cake, it's hard to leave the shop without at least a dozen. Oh, and did I mention the chocolate long johns? You can search far and wide and never find a donut quite like this one. So what sets their version of this tasty treat apart? Without revealing any secrets, Rolling Pin combines a tried and true donut recipe with an out-of-this-world icing. The result is a chocolate long john that's second to none.
At the Rolling Pin, their motto is: "It's all about the donuts." And while the donuts bring the customers in the door, Rolling Pin's friendly staff keeps them coming back. The smiling faces behind the counter always make their customers feel welcome, and many of their crew have been with the bakery for several years. Maybe that's why so many of their customers feel like family.
For Roger and Kathy Farmer, it's an honor that Owensboro has supported their family business for so many years. Says Kathy, "We love being a part of the community and we don't take it for granted. We're humbled every time we hear someone say they're home for a visit and had to stop by the Rolling Pin before they left town." So whether you're an out-of-towner with limited access to their famous donuts, or a Rolling Pin regular, the owners and crew at Rolling Pin Pastry Shop truly appreciate your business.
And don't forget, Friday, June 5th is National Donut Day. But then again, at the Rolling Pin, every day's a donut day!
BEST FINANCIAL ADVISOR:
Edward Jones
With 7 million clients, Edward Jones is one of the largest investment firms in the US. Yet, each office has a small, home-town feel because they take a personal approach with each and every client. Owensboroans like that sort of thing.
BEST HAIR SALON:
Swank Salon
Swank Salon at 1210 E Byers Ave. has the latest in hair care products, creative cuts, color & highlights, perms & professional straightening, certified & licensed massage therapists, skin care products, makeup and more.
BEST PLACE TO WATCH THE BIG GAME:
Buffalo Wild Wings
Bdubs. Enough said.
BEST BOUTIQUE: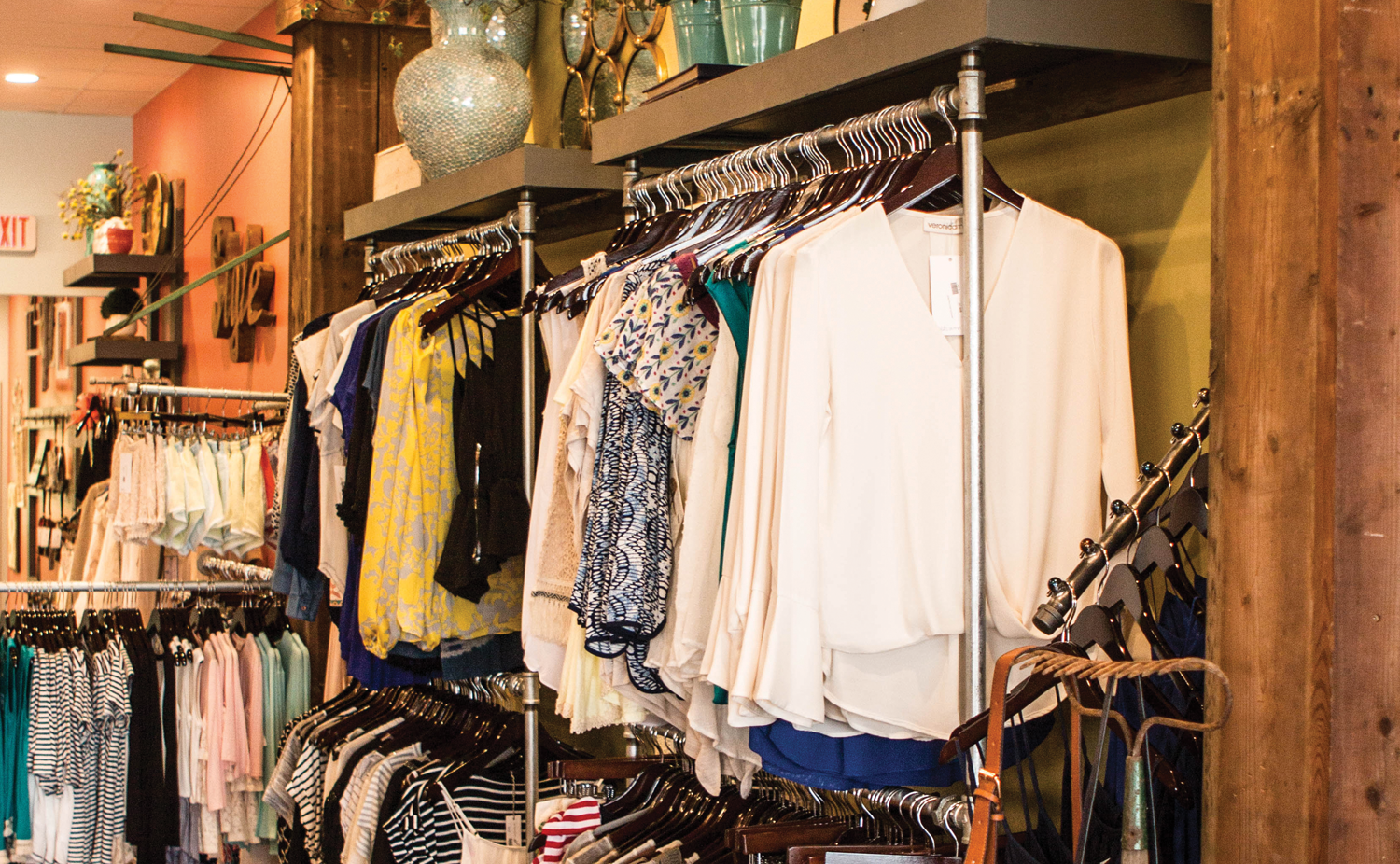 Peacocks & Pearls
Peacocks and Pearls has been in business less than two years in Owensboro, but it didn't take long for this boutique to increase in size and popularity. This year, our readers voted them as the Best Boutique in 2015's Best Of Owensboro Living. Peacocks and Pearls has also doubled in size, moving to a new location at Lake Forest Town Center, and increasing their store from 1,000 to 2,100 square feet.
With such high demand for the clothing and accessories at the boutique, the move made perfect sense for owner Deanna Johnson. "There's only a certain amount of time you can make someone wait for a dressing room," Deanna said. And the new location addresses that need, among others, by offering 5 fitting rooms, as opposed to the two they had at the former store. Peacocks and Pearls has also added 3 new employees and some part-time summer help to make sure the customer always has someone available.
In addition to increasing the size of the store, Peacocks and Pearls has also expanded their product. Whereas the old store sold 4 or 5 styles of shoes, Peacocks and Pearls now offers about 30 styles of shoes per season, with 6 or 7 of those being kids' sizes. The boutique has also begun selling a selection of kids' lines. This presented another area of need in the store where Deanna saw room for growth. "Teenage girls would come in and want to buy, and there wasn't an option for them. There's a demand for these clothes because a lot of girls are at an in-between stage. They want to look more mature than the children's section at the department store, but the smallest women's sizes don't yet fit," Deanna said. Peacocks and Pearls' new selections bridge that gap by offering sizes from 7 through 14, or what Deanna calls a "tween line."
Other new offerings at Peacocks and Pearls include extended sizes, from XL to 3X, to better accommodate their customers. The store has also expanded its jewelry and accessories area, and is proud to now carry the Dex line of denim. Just like at the former location, Peacocks and Pearls will continue to offer the latest styles at affordable price points for their customers. But they've also expanded their inventory to include "special event" dresses. These lines will cater to everyone from those attending a black tie event to mothers of the bride. Peacocks and Pearls can even outfit an entire party of bridesmaids for that special day, with custom bridesmaids' dresses in 15-17 styles that can be ordered and delivered in less than a week. They are Owensboro's exclusive retailers for Camilyn Beth, which means you can be sure that you're the only person at your next event wearing the dress you selected. As part of their dedication to customer service, Peacocks and Pearls keeps a registry of Camilyn Beth dresses purchased for a particular event so that your style will be exclusively yours.
With more space and a new location, Peacocks and Pearls has also begun offering after hours shopping experiences. Ladies can bring in their men after regular hours to enjoy a drink and a night of shopping with a more casual atmosphere. Currently, these events are being offered once a month, with a view to expanding to twice a month in the near future.
Peacocks and Pearls has even expanded beyond the traditional storefront. Maybe you were home visiting from college and a particular item caught your eye, but you didn't have time to make it back into the store. Now you can see those same items online and order by calling or sending them a Facebook message. Peacocks and Pearls posts 10-15 photos each weekday to Facebook and Instagram of items available for order.
So whether you plan to stop by the shop at 4431 Springhill Dr., Suite B, or visit them online at Facebook (facebook.com/PeacocksAndPearls) and Instagram (instagram.com/peacocksandpearls), you're sure to find something new.
STAFF PICK!

 BEST OUTDOOR EXPERT: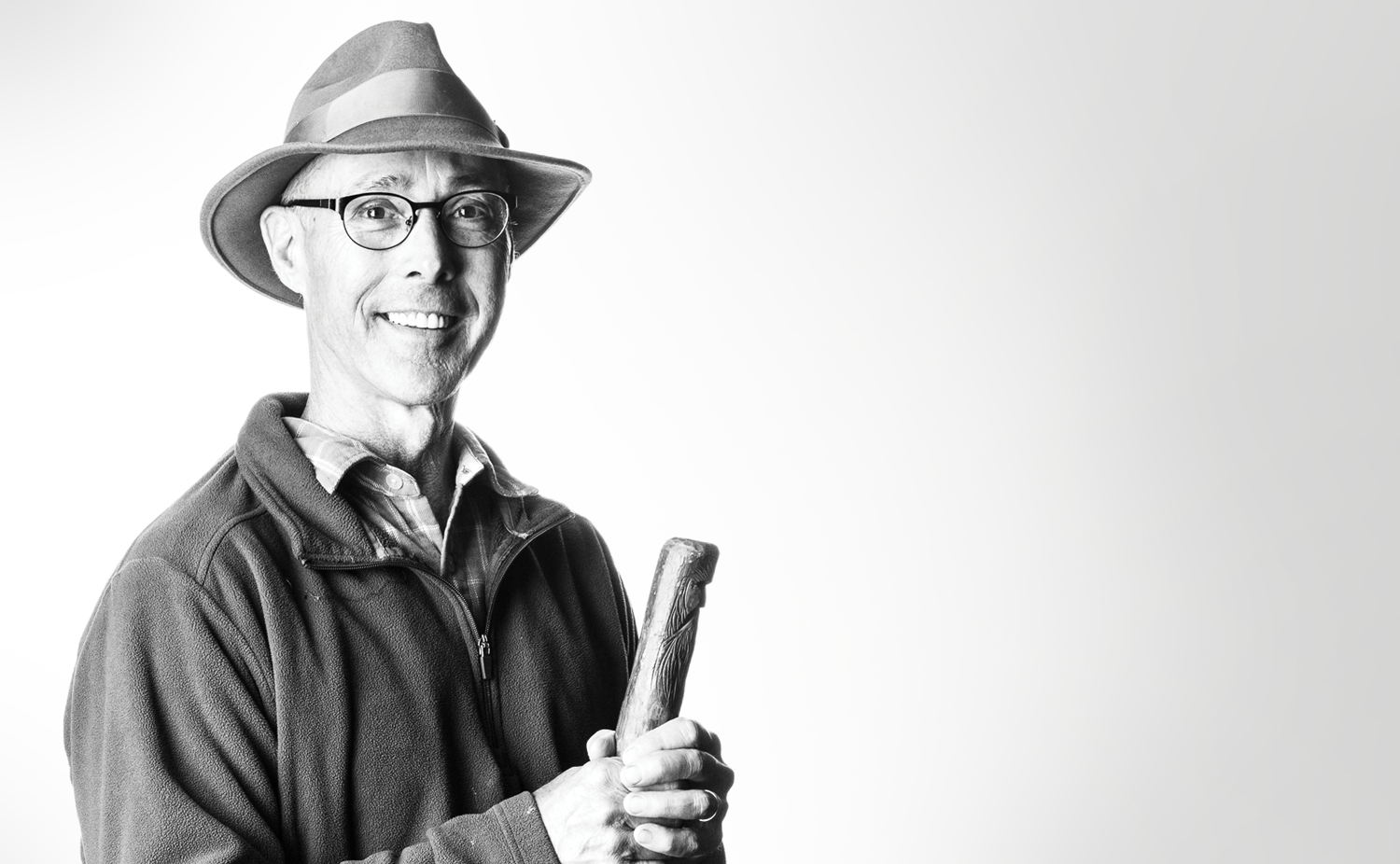 Obbie Todd
Obbie Todd might be a retired educator, but his passion for teaching still lives on in his role as Owensboro's best outdoor enthusiast. Obbie can be found leading groups on guided nature walks. His nature walks are full of insights into the local ecology and are peppered with hilarious stories that'll make the hardest nut crack a smile. He says that being in nature stimulates his faith and deepens his appreciation for God's incredible handiwork.
Obbie will be the Keynote Speaker at the Kentucky Extension Master Gardener Conference on September 14 & 15 at the Owensboro Convention Center.
If you're interested in a guided nature tour through the spring flowers at Yellow Creek Park or the beautiful fall trees at Ben Hawes State Park, please contact Obbie at 270-685-1531. (groups preferred)
BEST LOCAL FESTIVAL:
Barbecue Festival
10 tons of mutton + 1,500 gallons of burgoo + 5,000 chickens = 2 days of barbecue heaven
BEST REALTY GROUP:
Castlen Realtors
The Castlens have been realtors in Owensboro for 40 years. In the past few years, Steve Castlen Realtors (2839 New Hartford Rd) has captured approximately one-third of all the real estate listed and sold through the Owensboro Multiple Listing Service.
BEST ICE CREAM/FROZEN YOGURT: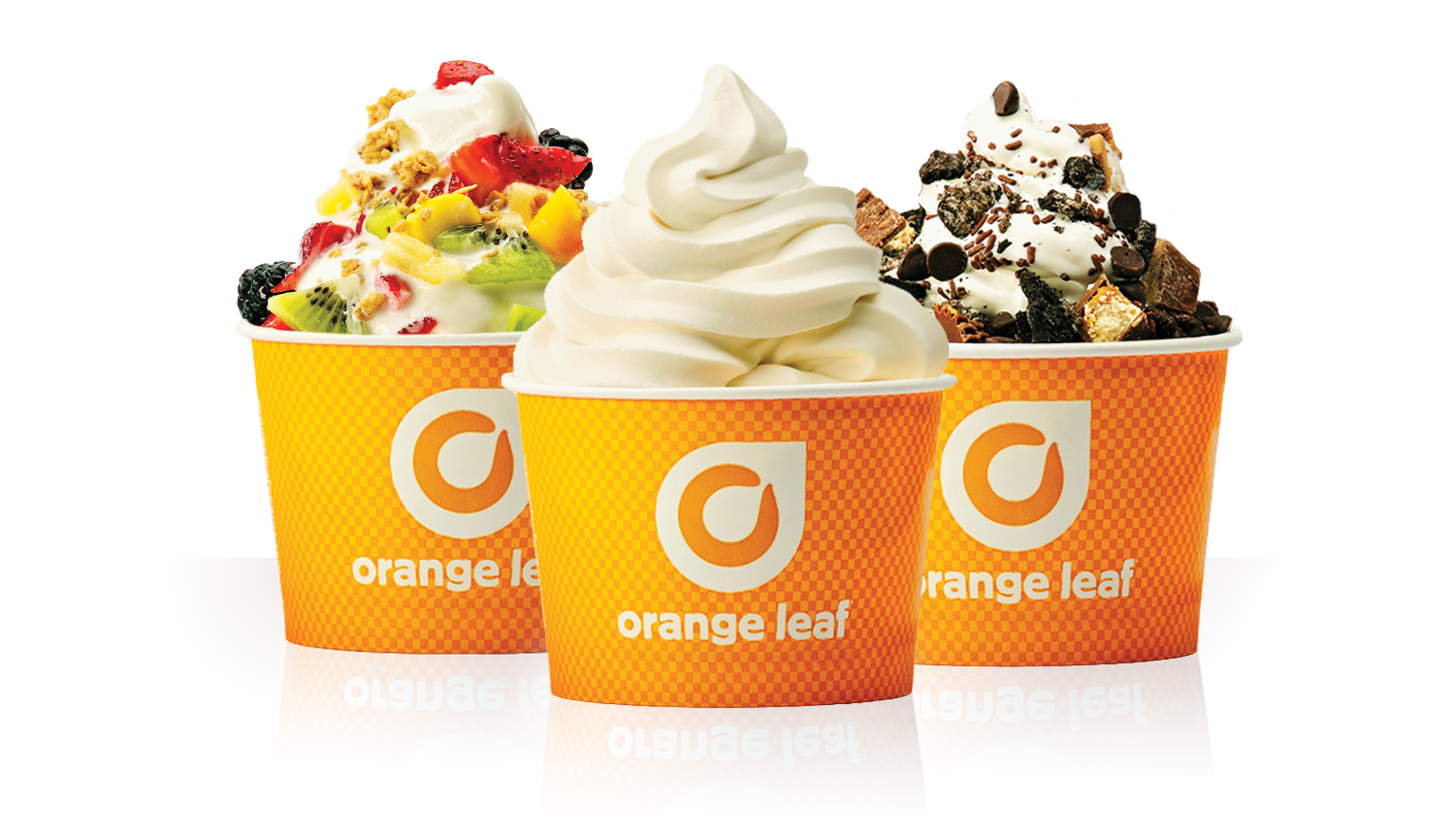 Orange Leaf
At Orange Leaf (5035 Frederica St), you can be the "master of your own dessert" by choosing your own combinations from a full display of toppings. Plus it's fun to pick your favorite flavor from a constantly rotating mix of traditional favorites and seasonal offerings.
BEST PET GROOMING:
Pet Smart
The caring professionals at PetSmart Grooming Salons (5241 Frederica St) are available seven days a week and provide an array of services to ensure your pet is happy, healthy and looks great.
BEST PLACE TO GET CRAFTY:
Hobby Lobby
Framing, florals, scrapbooking supplies, needle art, paper crafting, beads and jewelry making, art supplies, party decorations, on and on and on…
BEST CARPET CLEANER:
Stanley Steamer
Carpet stains are the worst! Stanley Steamer can handle it. Their professional deep cleaning services extend beyond carpet cleaning to furniture cleaning, tile and grout, hardwood, air ducts, and water restoration.
BEST FLORIST: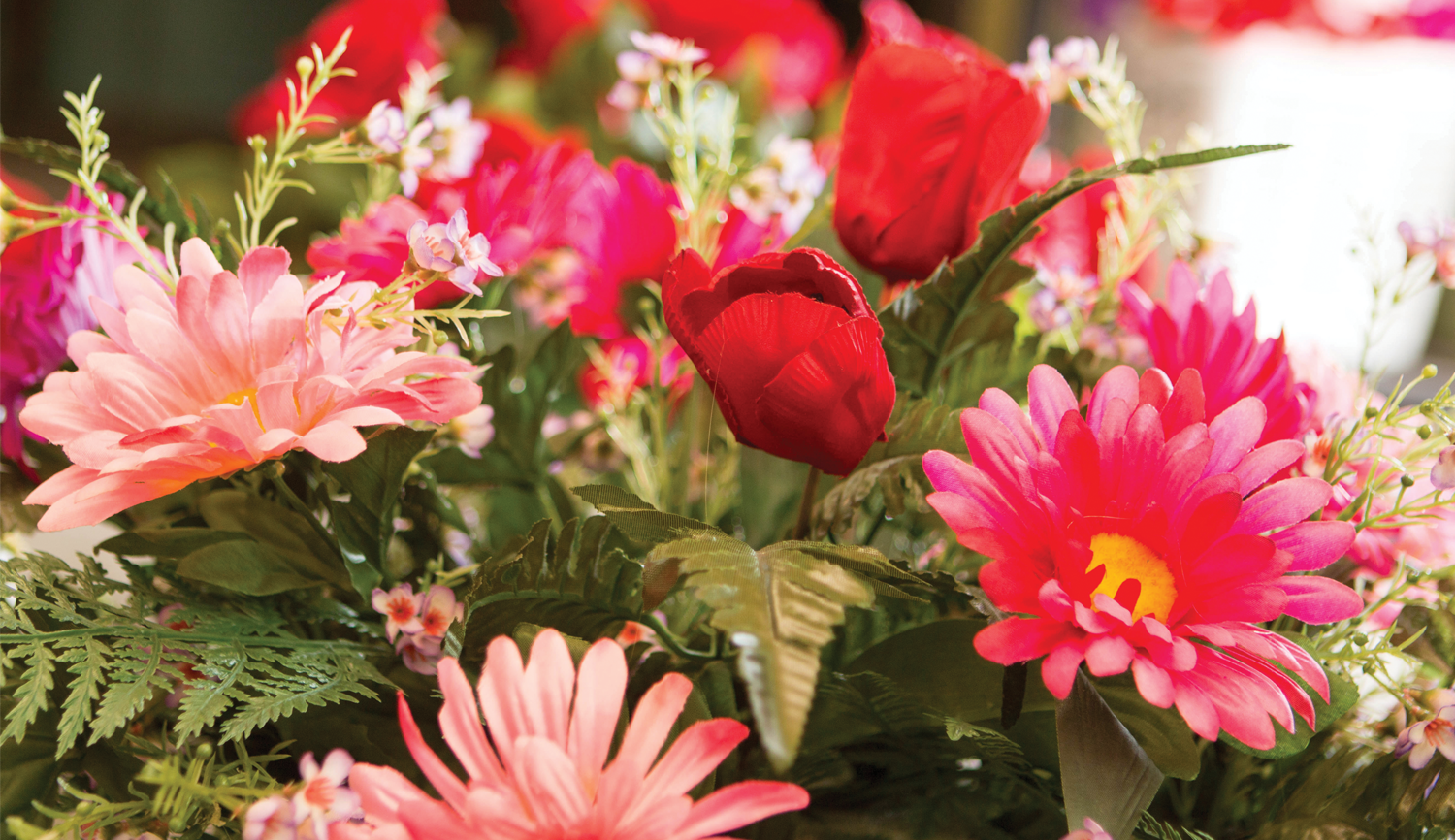 Welborn's Florist
With 100% customer satisfaction guaranteed, Welborn's (920 E. 4th Street) is an all-occasion flower shop offering floral arrangements, flower delivery, a gift shop, and event rentals.