Photos by Jamie Alexander
When Danhauer Drugs opened in 1904, horses clip-clopped up and down Frederica Street. Over a whole century later, horses on Frederica are pretty rare, but the commitment to the care and service of the pharmacy's patients remains a constant for Jeff Danhauer—as it was for his grandfather, William E. Danhauer, Sr. 
"It's been an interesting time-lapse," Jeff, the third-generation pharmacist and owner, says of working downtown. "We've seen downtown come and go – grow and shrink, grow and shrink." The pharmacy has not been immune to phases, either, he reveals. At different points in its existence, Danhauer's had a liquor license and a soda fountain, both of which were typical for pharmacies of their eras.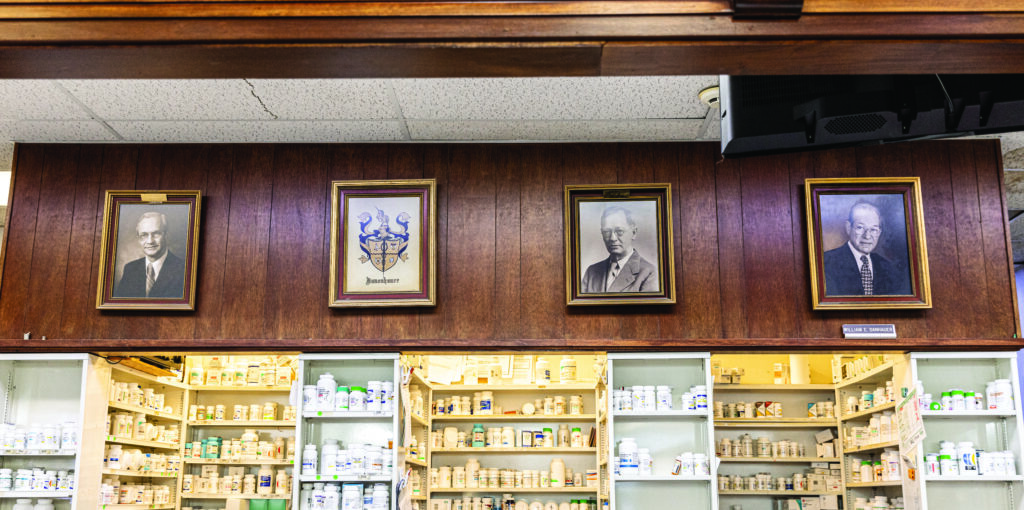 While remaining committed to "stay on the cutting edge," two trends the family-owned drugstore has never participated in, however, are the drive-through and the automated phone system. While each of these has their place in the convenience of a chain pharmacy, Danhauer admits, they don't fit the generational philosophy of his store – to positively affect lives with products and services.
"A person answers every phone call here," he says, "it's not just a number; it's an opportunity to have a conversation." It's conversations with patients that have led Danhauer's – which is staffed by a mix of 25 full and part time employees- to provide some of the services they currently offer, such as a full-time respiratory therapist and the sale and rental of durable medical supplies such as crutches, wheelchairs, and oxygen.
"We value being able to care for a patient's total quality of health, as opposed to them having to find individual providers for each issue," he says. One area that Danhauer and his team provide much advice and support in is in the management of diabetes. "We talk to them about their numbers and what those mean," he explains, saying that he feels his role as a pharmacist is partly to try and educate the patient on their care. The protocols and treatments for that disease is one area that Danhauer mentions as having changed vastly since he began working as a pharmacist in 1981. "It used to take weeks for an A1-C reading to come back. Now, we can see that in minutes."
To Danhauer, the most notable change overall has been the intervention of insurance. While it made more medicines available to the public, it has proved challenging to providers. Insurance and the process of how pharmaceuticals are prescribed has also somewhat focused the art of caring for the patient solely on the good judgment of the physician. Danhauer says, "Grandad was called 'Doc,' and in those days, the pharmacist was the first stop for ailments," he explains. "Now you see the doctor and then they send you to the pharmacy." Despite that, Danhauer is proud to still be an integral part of the health care process. "We are still the most accessible provider in the system," he says.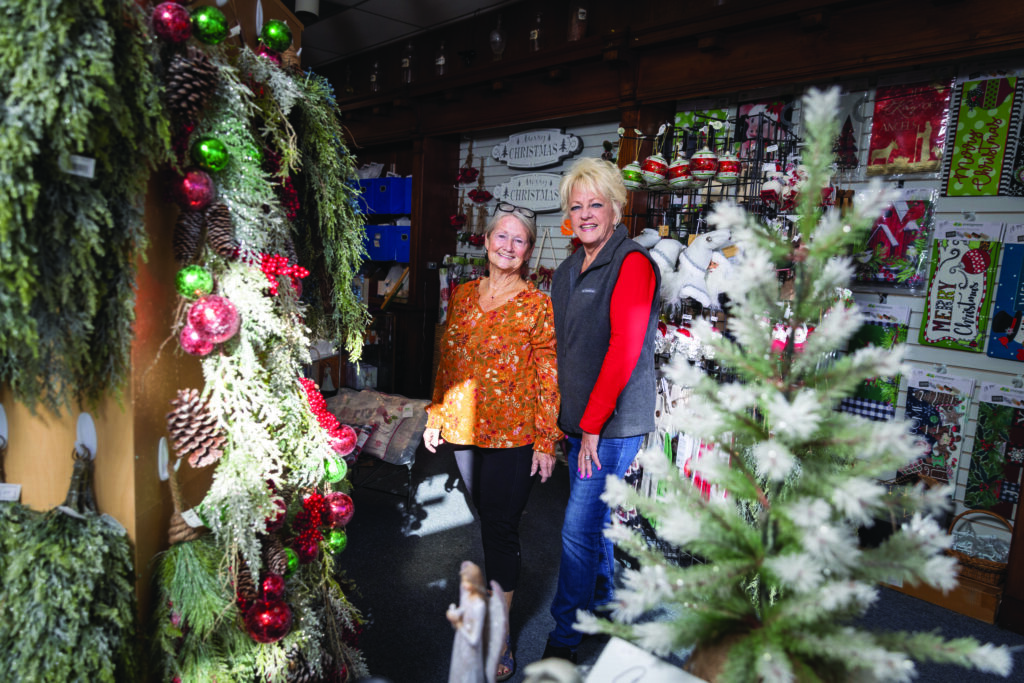 Danhauer's offers delivery, and Jeff believes that service, and the convenient location at the corner of 4th and Frederica, paired with their commitment to service, is what enables them to serve customers of all ages and conditions. Though customers can no longer treat themselves to an ice cream soda while they wait, it wouldn't be Danhauer's without the gift shop and the ubiquitous "Goldie" radio ads. Goldie is Beverly Payne, whose association with the drug store began decades ago when WBKR was next door. Though "Goldie" is a volunteer worker, Jeff explains with a chuckle, she basically runs the gift shop end of the store. "She's an awesome friend and she's taught me a lot," he says, "hopefully, I've taught her a thing or two, too."