9/11 was a defining moment in American history. At first it seemed like an unexplainable accident. Or some horrible, tragic event. How does a plane not see the World Trade Center? But as another plane hit the second tower and another hit the Pentagon, we started to see this was a planned event. America was under attack.
We stood around TV screens at our offices, tuned in on the radio, and called friends and family in NYC as every station covered the news unfolding throughout the morning. And then the unthinkable: the towers fell before our eyes.
Hard to believe that was 13 years ago today. It has become one of those few moments in our lifetimes that we all collectively remember just like the way people still recall where they were when JFK was shot. I stopped at a convenience store on my way to work that morning when the clerk told me "Did you hear a plane hit the World Trade Center?" When I got to work everyone was standing around a TV and no one said a word as I walked in.
It's a vivid memory that's still takes me back immediately.
[tw-divider]9/11 Memorial at Owensboro Fire Station No. 5[/tw-divider]
Address: 3845 South Griffith Ave. (Off of Tamarack Road)
Fire Station 5 was relocated from Scherm Rd. and a new station was built in 2002. This station protects the growing south side of Owensboro along Frederica St. and surrounding communities. Engine 5, Ladder 5, Rescue 5, Boat 35 are housed at this firehouse. There is also a piece of the WTC and a monument in front of the station, dedicated to those who were lost and made the ultimate sacrifice on the 11th of September 2001.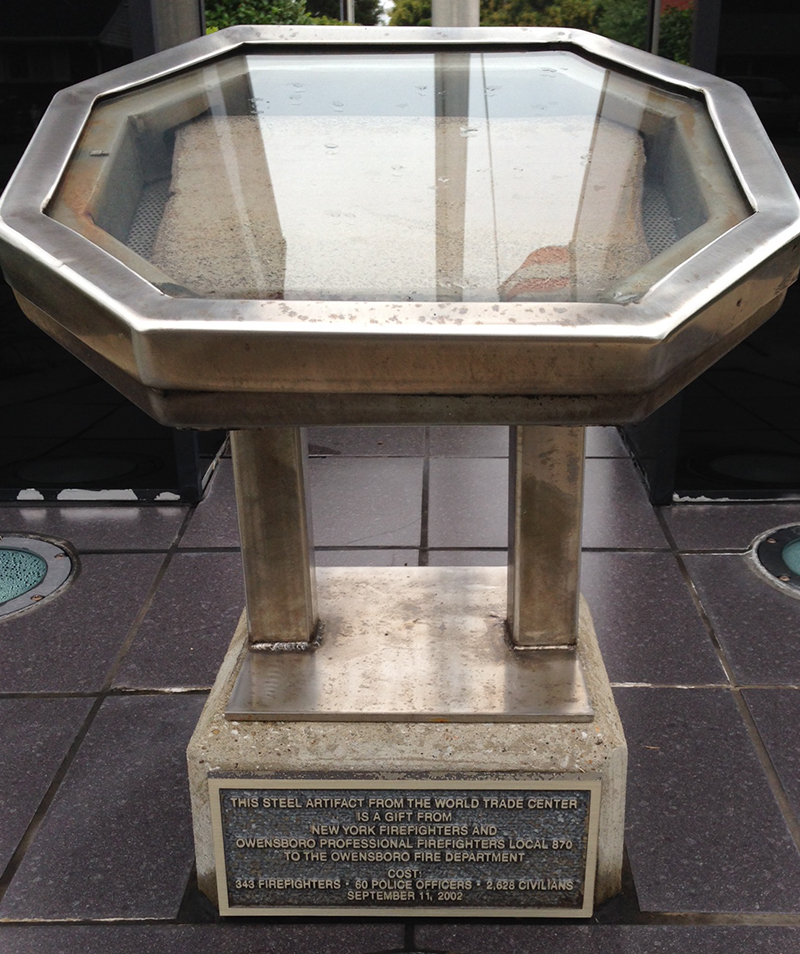 What about you Owensboro? Where were you?