Most people reading this have likely stayed in a hotel or maybe a condo.  But what if you want something a little homier for your getaway? Outside of beach locales, your options for staying in a "house" during your vacation have been pretty limited, or even nonexistent.  Thanks to Airbnb, travelers now have options aplenty, and the "home sharing" company has even started attracting hosts in Owensboro.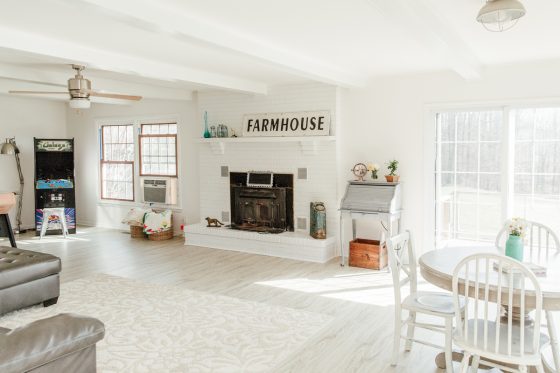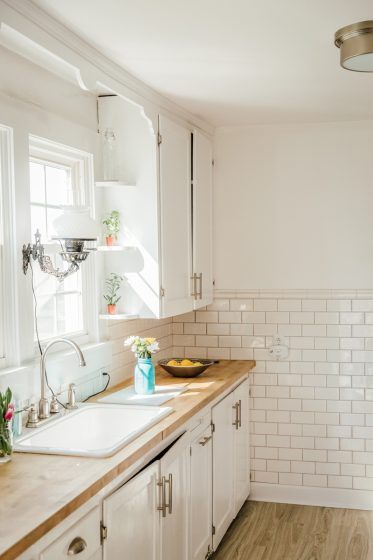 Dr. Adrian Yeiser, and his wife, Annie-Laurie Yeiser, an Owensboro couple, recently joined the homesharing movement, and their experience thus far has been nothing but positive.
In the way of background, the Yeisers bought their farmhouse and 13 acres three years ago at an auction, and fell in love with the place instantly.   Adrian said, "The house is 138 years oldand had been vacant for a few years, so it needed some loving attention.  After fixing it up, we decided to raise chickens on the farm, which has been a fun family hobby. We use the farmhouse to host family get-togethers and just hang out with friends around a campfire on a summer night. We decided we wanted to share the farmhouse with travelers who would enjoy a unique getaway when visiting Daviess County."
Since joining Airbnb as "hosts," any concerns the family had about homesharing have been quickly eased.  Their Airbnb settings allow them to communicate with potential guests before the travelers book their stay.  The company also allows hosts to review their guests, giving homeowners like Adrian and Annie-Laurie peace of mind that their guests will take care of the property.  In fact, the Yeisers say the only potential downside is having less time at the farmhouse themselves.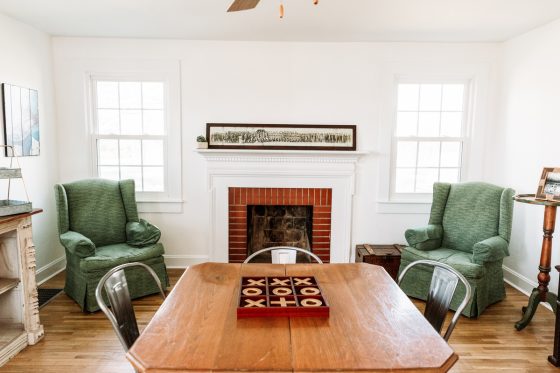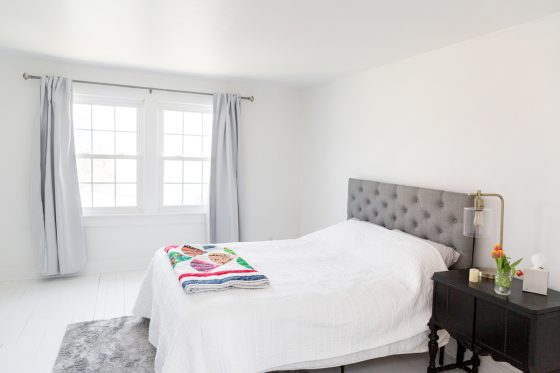 As for the house itself, the couple says, "We try to have all the necessities of home for our guests while still maintaining simplicity.  We love the simple charm of the farmhouse and its one-of-a kind character."  That includes the home's furnishings, many of which are restored and repurposed items from family, friends and flea markets.
But it's not just the home's charming interior décor that attracts guests.  The 13-acre lot provides plenty of opportunities for families to unplug and enjoy the great outdoors.  "Our Airbnb guests are welcome to fish, collect fresh eggs, and even use the metal detector to look for lost treasures around the site of the old District 86 school house that once stood in the front corner of the property," Adrian notes.
And in addition to the indoor and outdoor amenities, one guest sought out the property for an entirelydifferent reason.  Recalls Adrian, "This summer we had a special guest: Ann Mroz, a lovely 92-year-old woman who grew up in the farmhouse.  She traveled with her daughters to see her homeplace one last time and shared several priceless memories with us before her passing just a few months later."
For the Yeisers, who were both raised on farms in Utica, sharing their farmhouse with travelers like Ann has been an invaluable experience.  And in addition to spending time and making memories there with their own family, they look forward to welcoming many more guests.