On Wednesday night, Nov 30th, at 7p.m. in Las Vegas Nevada, Frontier Rodeo Company , was awarded the 2016 PRCA Stock Contractor of the Year Award. What some of you basketball fans may not know, Frontier Rodeo Company owner, Mr. Jerry Nelson, is also owner of your own Kentucky Mavericks!!!
This recent award is the highest honor given by the Pro Rodeo Cowboys Association to any stock contracting firm that exhibits exceptional quality beyond all others in the fields of Rodeo Production , consistency of bucking livestock, professionalism among its peers and winning environment like no others for the Professional rodeo athletes. This award is voted on by a national membership of over 10,000 members. Frontier Rodeo Co is the 2015 and 2016 recipient of this award.
In addition, Frontier Rodeo Co won numerous awards in the individual categories for selected bucking livestock.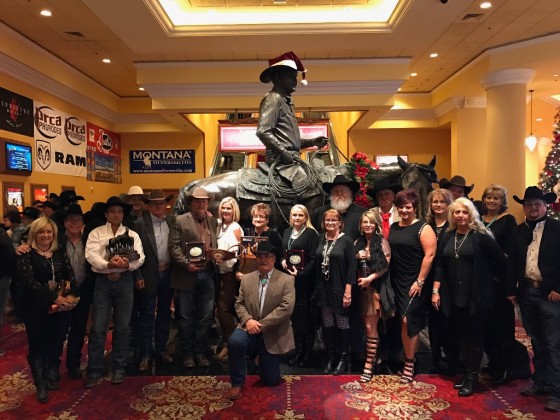 The Wrangler National Finals Rodeo hosted at the Thomas and Mack Center in Las Vegas, NV kicks off tonight and will feature Top quality Frontier Rodeo livestock each performance. For you basketball fans who may be interested in viewing some of the National Finals Rodeo happenings, you may see it live streaming at http://nationalfinalsrodeolivestream.co
Mr. Nelson strives for excellence in all of his business endeavors , with the Kentucky Mavericks Basketball being no exception. Kentucky Mavericks Basketball will kick off its season opener at the Owensboro SportsCenter January 14th and will bring the same quality of professionalism and excellence and winning style to the court.
For information and tickets visit us at www.mavup.com or call 240-270-2705 .