The unveiling of the third outdoor sculpture in the new public art initiative, RIVERARTES: The Art of Placemaking, took place Wednesday, January 21 in downtown Owensboro at the north entrance of Riverfront Crossing on Veterans Boulevard.
"Harvest Dreams," is a life-size family group featuring a father, mother and child of agrarian heritage celebrating a fruitful season. The bronze is by George Lundeen of Loveland, Colorado and will be placed at the top of a walkway facing Veterans Boulevard. The piece is sponsored by Mayor Ron Payne through the City of Owensboro.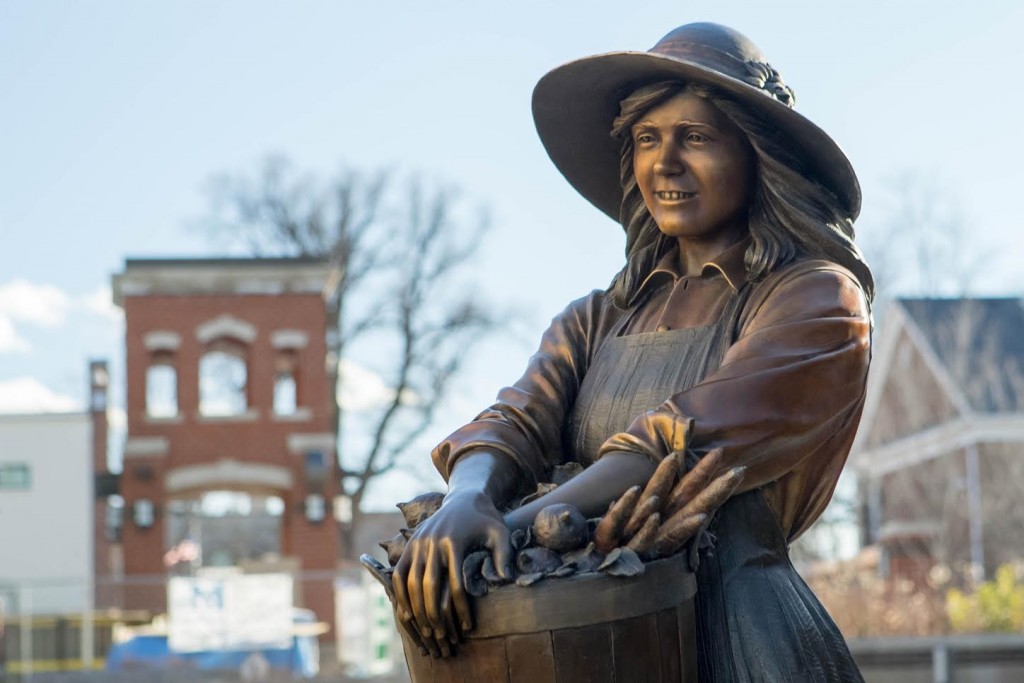 Lundeen, a nationally-recognized sculptor, was a Fulbright-Hayes Scholar studying at the Academia de Belle Arte in Florence, Italy He holds a masters in Fine Arts from the University of Illinois and a bachelor of arts from Hastings College in Nebraska. Lundeen established his sculpture studio in Loveland, Colorado in the mid-1970s where he currently lives and works. He has been commissioned to sculpt portraits and interpretive works for a wide variety of universities, municipalities, foundations and corporations. He is a member of the National Academy of Design and the National Sculpture Society.
Previous installations include "Charms," created by Dee Dee Morrison, Birmingham, Alabama, a mixed media assemblage of limestone and metals illuminated by LED lights, in Mitch McConnell Plaza, and a bronze figure of a Native American hunter, installed in the OMFA's Ryan Park in October. Created by Loveland, Colorado artist Kenny Haskew, the one and one-fourth life-size bronze, entitled "Strength of the Maker," is being leased for the RiverArtes project by Ann Murphy Kincheloe and will be on display in that park through October of 2018.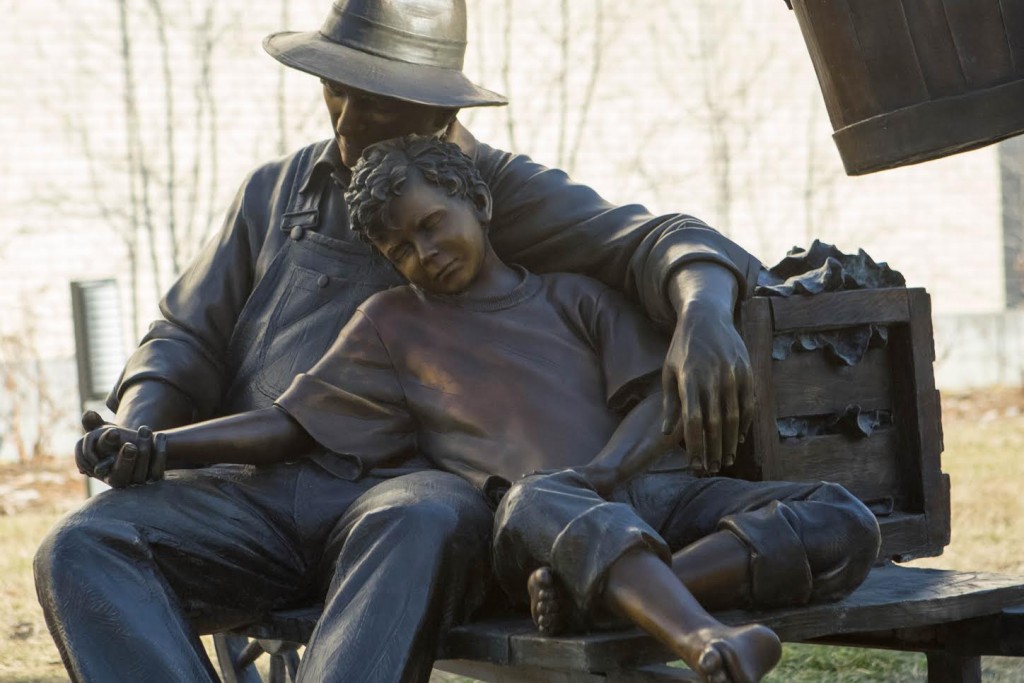 RIVERARTES: The Art of Placemaking is a program designed to celebrate the vitality of Owensboro and enhance its reputation as a cultural tourism destination. It is a public enhancement project organized for the City of Owensboro by the Owensboro Museum of Fine Art to assist the City with the acquisition of public art through a rotating lease program, which acquires sculptures for two-year periods. The project follows the national model for leased monumental outdoor sculpture installations in cities across the country. These projects are traditionally supported by a wide variety of sponsors, including granting agencies, foundations and the public, private and corporate sectors.