Owensboro Police have announced that the two juveniles missing since Oct. 30 from Owensboro have been found safe and in good health in Henderson. They were located by the Henderson Police Department.
[tw-divider]Previous Press Release[/tw-divider]
The Owensboro Police Department is searching for two juvenile siblings that have been reported missing and we are asking for the public's help. On Thursday, October 30, 2014, at approximately 8:40 p.m., a missing person's investigation was opened after a brother and sister left a residence in the 1300 block of W. 3rd Street. Female, Breanna Rauch and male, Ethan Rauch have had contact with family members, however, their location remains unknown. The investigation leads detectives to believe the siblings are possibly headed to Henderson, Kentucky or Indianapolis, Indiana.
If you have any information on the whereabouts of Breanna Rauch or Ethan Rauch, please contact the Owensboro Police Department at 270-687-8888, or leave an anonymous tip with Crime Stoppers at 270-687-8484. See photos and descriptions below. Owensboro Police Department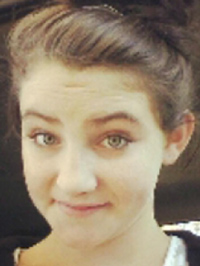 Breanna Rauch
Age: 14 DOB: 01/20/2000
Sex: Female
Race: White
Hair: Brown
Eyes: Unknown
Height: 5-05
Weight: 100
Last seen wearing a cream colored Aeropostle zippered fleece jacket and blue jeans.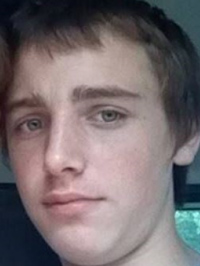 Ethan Rauch
Age: 16
DOB: 08/21/1998
Sex: Male
Race: White
Hair: Brown
Eyes: Unknown
Height: 6-00
Weight: 115
Tattoo on inside of left wrist of "ANJ"
Last seen wearing a white t-shirt, blue jeans, and gray Nike tennis shoes