We're generally in the business of spreading good news here at OwensboroLiving.com. But today we have some disheartening news: what would have been the 5th annual "Patriot Days" at Yellow Creek Park has been suspended because of vandalism in the Pioneer Village.
Security has always been an issue for the Pioneer Village. So, unfortunately, there are usually several small occurrences of vandalism each summer. But this year the vandals took it to a whole new level of destruction. "Friends of Pioneer Village" organizer Sean Dysinger says one side of the barbecue pit has been completely knocked in, which means they will not be able to use it for the buffalo dinner that is usually held on Friday night of Patriot Days. The one room school house and cabin were also broken into recently. Worst of all, someone set a fire in the blacksmith forge, which classifies as arson. The good news about that is since it is a case of arson, the insurance claim will help recuperate the damages. The bad news is they have to wait for the insurance settlement to repair it, which is why Patriot Days is being suspended.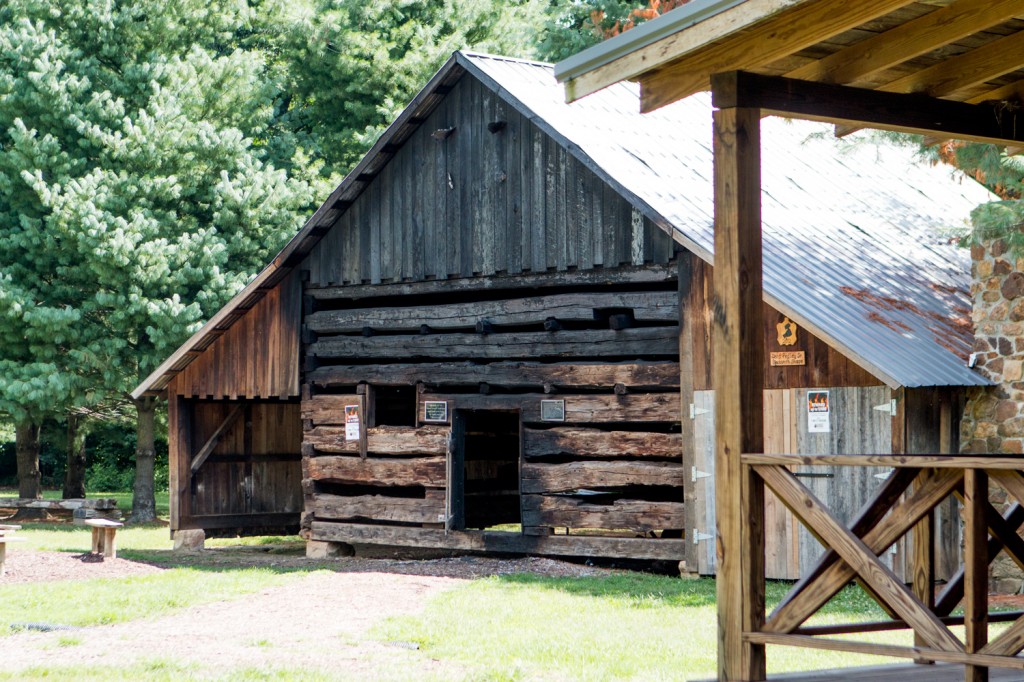 "We usually have a volunteer day when lots of people come to help get things ready for Patriot Days," Dysinger explained. "We can't do that this year."
They will go ahead with the living history portion, which will be held September 19th, 20th, and 21st, but there will be no buffalo dinner, no concessions, and no school field trips. Instead, organizers have decided to use the money they would have spent on preparation and promotion to purchase a better security system – possibly cameras – to deter this sort of damage in the future.
There will be a work day at some point, so anyone interested in helping, please contact Sean Dysinger at [email protected].