After a year of preparation, Owensboro Special Olympics swimmer Chris Willis is competing at the 2015 Special Olympics World Summer Games this week, according to a Special Olympics Kentucky press release.
Willis left for Los Angeles on Tuesday, July 21, with his three Kentucky Special Olympics USA teammates and three Kentucky coaches who will serve at the Games.
The Games opened on Saturday, July 25, with an opening ceremony that was shown live on ESPN. The 2015 World Games will close on Sunday, August 2, with a Closing Ceremony.
Chris will swim in three events at the Games: the 50-meter breaststroke preliminaries today, and the finals tomorrow; the 50-meter freestyle preliminaries tomorrow, and finals on Thursday, July 30; and the 4×50-meter freestyle relay preliminaries on Friday, July 31, and finals on Saturday, Aug 1.
Willis, 49, has been a Special Olympics athlete for 27 years and has competed in swimming for 21. He also competes in basketball, bowling and softball. This will be Willis' second trip to the World Games. Willis also swam at the 1999 Special Olympics World Summer Games in Raleigh-Durham-Chapel Hill, North Carolina. Additionally Willis has been a two-time member of Team Kentucky at the Special Olympics USA Games. Willis earned Gold and Silver Medals to go with a fourth and a fifth place finish swimming at the 2014 USA Games in New Jersey. He was also part of the Owensboro-based basketball team that took the Silver Medal at the 2006 Special Olympics USA Games in Ames, Iowa.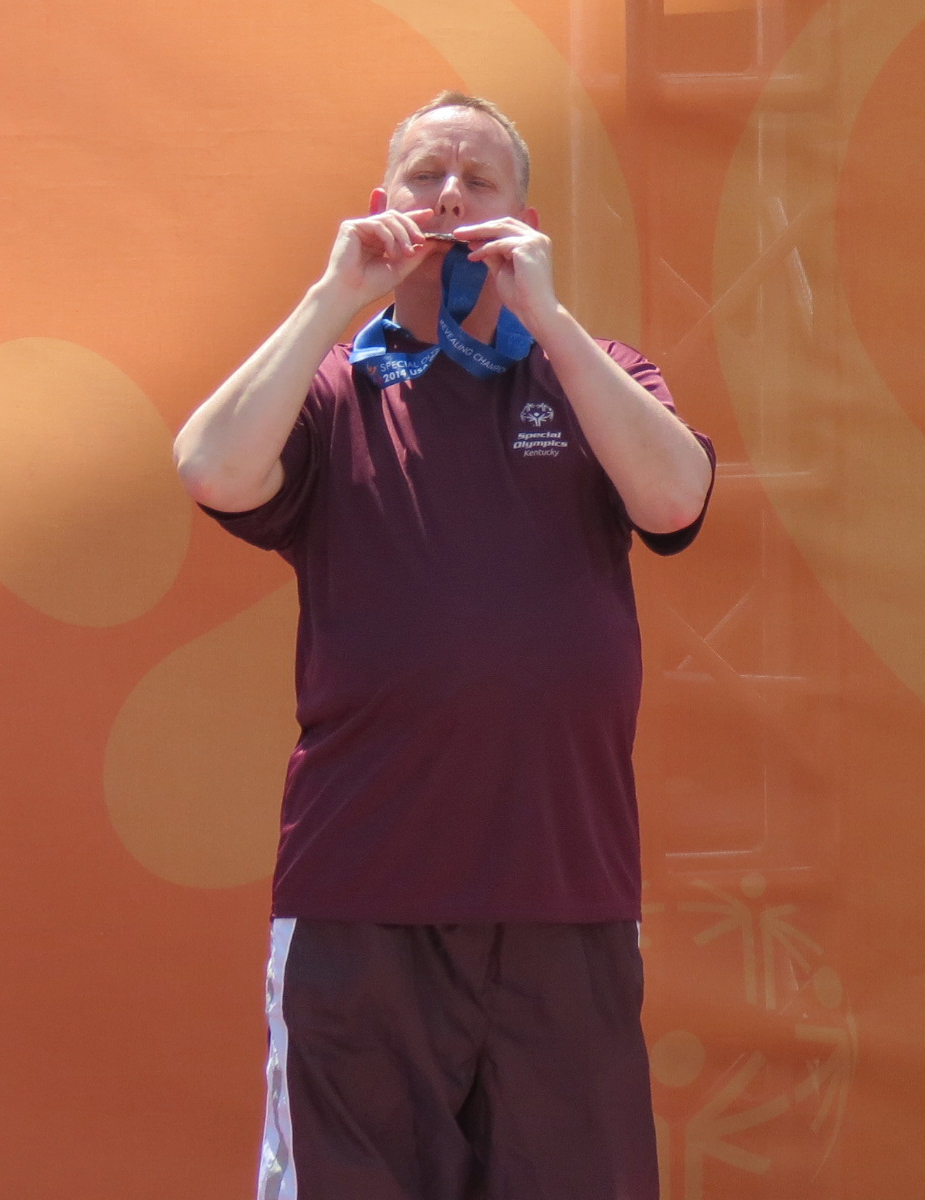 This is the first time since 1999 that the World Summer Games have been held in the United States. From 1968 through 1999 all World Games event were held in the USA, but recent events have been held in Ireland (2003), Shanghai (2007) and Athens (2011). The 2015 World Summer Games will bring together 7,000 Special Olympics athletes and 3,000 coaches from 177 countries to compete in 24 sports at what will be the biggest sporting event in the world this year.
Special Olympics is the world's largest program of sports training and competition for children and adults with intellectual disabilities. Participation in competitive events is open to all individuals eight years of age or older. Training and competition in local, area, state, and national programs is offered year-round in Kentucky in 15 sports. In addition to its traditional sports competitions, Special Olympics also offers early childhood programming through the Young Athletes Program and medical screenings though the Healthy Athletes Initiative.
Special Olympics Kentucky has been changing the lives of people with intellectual disabilities in Kentucky for 45 years.