There are many options for celebrating New Year's Eve in Owensboro Thursday night. Here are three events to consider when making plans to usher in the new year:
Owensboro Convention Center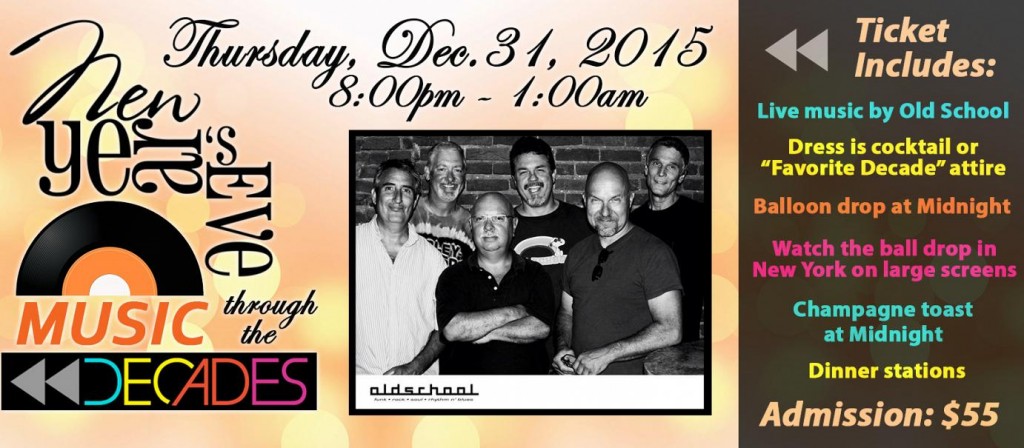 Ring in 2016 with "Music through the Decades" at Owensboro Convention Center. Old School will offer live funk, rock, soul, and rhythm and blues music to dance to.
Other festivities include a balloon drop and champagne toast at midnight, delicious dinner stations, party favors, and watch the ball drop in New York City at midnight (CDT) on large screens. Dress is cocktail or favorite decade attire.
Click here for tickets.
RiverPark Center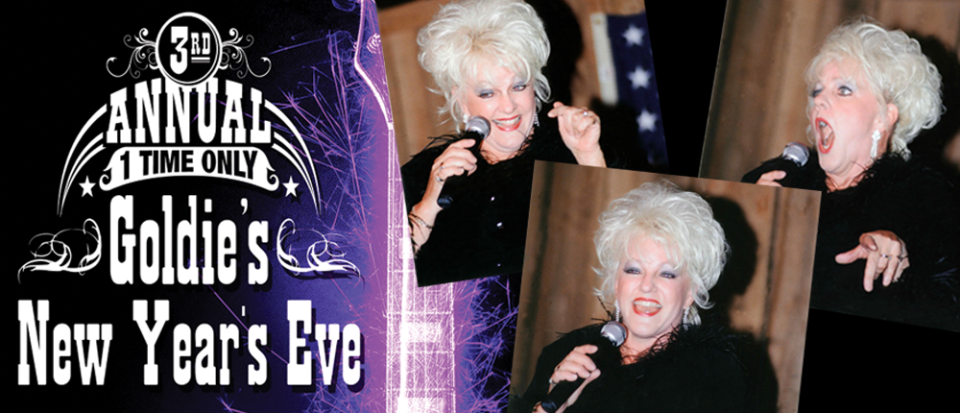 Back by popular demand! Goldie is presenting the Third Annual One-Time Only New Year's Eve show on Dec. 31, 2015 at RiverPark Center's Canon Hall. The show begins at 8 p.m. and will be followed by a MOONLITE Bar-B-Q breakfast buffet at midnight. Be sure to choose the ticket option titled "Goldie's New Year's Eve Show-Show & Breakfast Combo" to add breakfast.
This year's show will include country and gospel music, as well as the infamous old time Rock-N-Roll spectacular. The show is made from the best of the best – Goldie, her Backstage Band and singers. The cast and crew will be coming from Ohio, Tennessee, Texas and Africa to be a part of this 3rd annual show. $1 of every ticket to Goldie's (3rd Annual One Time Only) New Year's Eve show goes to the Independence Bank Backpack Program. Teaming with local schools, they send food home each Friday with children and teenagers that otherwise wouldn't have food on the weekend.
Click here for tickets.
Edge Ice Center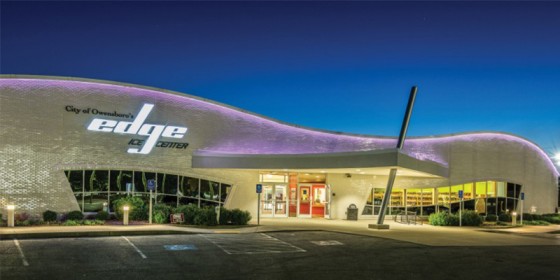 The City of Owensboro's Edge Center will be hosting its first ever GLOW-IN-THE-DARK SKATE PARTY, on New Year's Eve from 10 p.m. to 1 a.m. A live DJ will light up the night and keep the party festive with great tunes and fun games.
Admission is only $5 per person and includes skate rental, and a glow stick, bracelet or necklace (while supplies last). This family-friendly event is open to all ages.
The Edge Ice Center is located at 1400 Hickman Avenue, next to the Owensboro Sportscenter. For more information, please call the Edge Ice Center at 270-687-8720, or visit our website at owensboroparks.org.