On Dec. 16, 2015 at approximately 4:30 p.m. the Owensboro Police Department Street Crimes Unit, along with the Daviess County Sheriff's Office, Kentucky State Police, and the FBI executed a search warrant at 6780 Leslie Lane.
The search warrant resulted in one arrest and the seizure of approximately five pounds of crystal methamphetamine with an estimated street value of $150,000.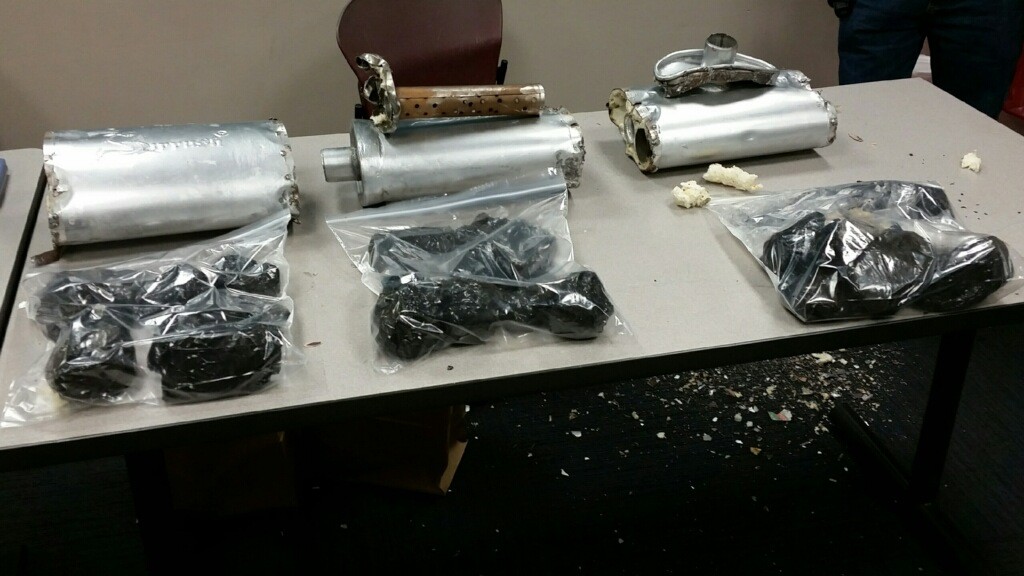 The meth was packaged inside three mufflers.
Seizure of the methamphetamine was part of an existing investigation being conducted in the Owensboro Daviess County area.
The investigation will continue and the possibility of additional arrests and search warrants exists.
Arrested:
Tomas A. Perez
H/M/41
Unknown address
Charges:
Trafficking in a controlled substance, 1st degree, 1st offense (> or = 2 grams methamphetamine) – Class B Felony