A Meijer ad on a digital billboard on 54 says "Coming May."
Sources told Owensboro Living this morning the store is planning a soft opening mid-May.  Frank Guglielmi, Senior Director of Communications, told Owensboro Living this morning that a ribbon cutting date will be announced in the next few weeks.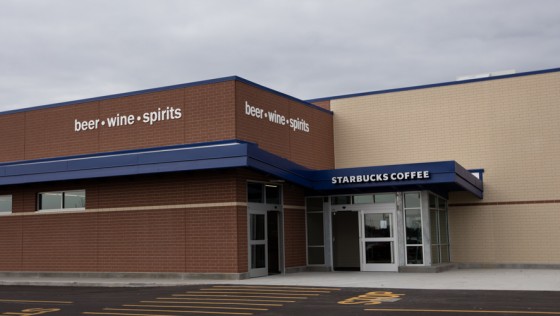 There will be a full-service pharmacy in the store, and signage on the storefront also indicates a wine and spirit shop and Starbuck's Coffee.
Guglielmi also said the gas station/convenience store will open about 30 days before the store opens. Crews were testing the lights on the gas price display sign yesterday.
Read more information about Meijer here.