Confetti Closet, a fashion and lifestyle blog started by Owensboro native Maddy Baker (19), passed the one year mark last week.
"Starting this blog is one of the greatest things I've ever done," Maddy said in her post on December 13, 2016, which marked one year to the date of her first Confetti Closet blog post.
She says the started Confetti Closet to share her love for fashion with the world. "When I started Confetti Closet, I never imagined how much joy it would bring to my life. Over the past year, blogging has become my greatest passion and all I can seem to think about," she told Owensboro Living in an email this morning. "I hope to continue sharing my love for fashion and blogging for many more years."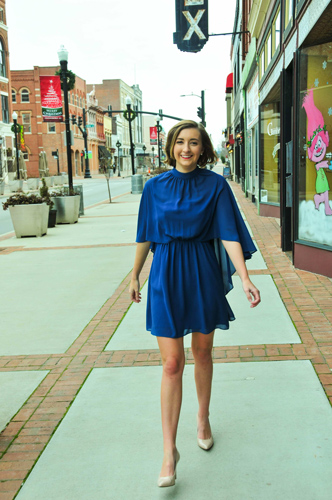 The blog is full of photos and reviews of pieces from Maddy's own collection, along with links to buy the items online.
Her goal for the next year is to keep improving and growing the blog.
Check it out here.
Fans can follow Confetti Closet on Facebook, Twitter, and Instagram.