The International Bluegrass Music Museum has announced the lineup for their fall 2015 benefit concert series starting August 26th.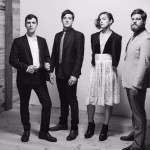 MIPSO – August 26, 2015
The renegade traditionalists of Mipso are doing their part to push the Appalachian folk and bluegrass tradition into new territory. This North Carolina four-piece borrows the best from bluegrass, contemporary country, pop, gospel, folk and American singer-songwriter traditions to create their hallmark sound.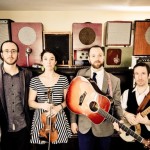 MISTY MOUNTAIN STRING BAND – September 12, 2015
Misty Mountain String Band honors their Kentucky and West Virginia roots, drawing influence from the old-time and traditional music of Appalachia. Their music combines high energy with charismatic storytelling and a warm, conversational attitude. The group's universal appeal allows them to connect with fans of folk music around the world.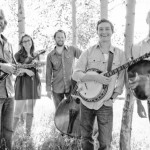 TROUT STEAK REVIVAL – October 5, 2015
Winners of the 2014 Telluride band competition, Trout Steak Revival boasts a unique brand of heartfelt songwriting blended with dynamic musicianship and intricately woven harmonies. What began as an informal jamming unit has evolved into one of Colorado's most tightly-knit bluegrass bands.
OHIO RIVER TOUR featuring J.D. WILKES & THE TILLERS – October 22, 2015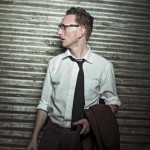 Joshua "J. D." Wilkes is an American visual artist, musician, and amateur filmmaker. Kentucky Colonel, accomplished harmonica player and founding member of the Legendary Shack Shakers are just a few of J.D.'s artistic endeavors. He brings his incredible talent to the IBMM stage as part of an Ohio River Tour.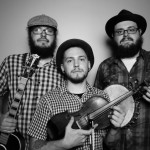 THE TILLERS
Hailing from Cincinnati, the Tillers resurrect songs of America's past and craft originals all their own while touching on themes both historical and timeless. Clawhammer banjo, acoustic guitar and upright bass meet high mountain harmonies that belt, croon, lament and rejoice.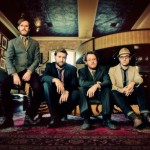 WOOD & WIRE – November 20, 2015
Wood & Wire is a young acoustic band from Austin, TX with a love for pure music played well. A culmination of distinct musical personalities, the band's sound is strongly rooted in traditional bluegrass, with elements of progressive grass such as modern harmony and song forms. In the studio and on the stage, Wood & Wire continues to share its passion for pure music through heartfelt performances across the country.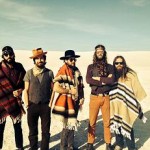 THE GIVING TREE BAND – December 4, 2015
Hailing from outside Chicago, The Giving Tree Band cultivates a sound that hearkens back to classic American folk. Their music embodies the band's unwavering passion for perfecting their craft with the finest songwriting and musical versatility on display. The most common descriptive among those who share the GTB concert experience is "undeniable" in regard to their chemistry on stage and the energy shared with their audiences.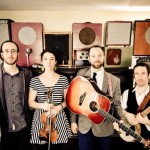 DRIFTWOOD – December 17, 2015
Driftwood, out of Binghampton, NY is a band with a rock n' roll soul and a folk art mind. Carving out a name for themselves with electrifying live performances, they bring one of the most unique, raw sounds to the Americana/roots music scene. After the release of their Debut CD "Rally Day" in 2009, the band has spent most of the last 5 years on the road. 

BUY Tickets Here!  Series season tickets also available.