The countdown was on: 3…2…1… PLAY!!!
Owensboro Catholic Schools kindergarten-3rd grade students were the first to play on the new playground at Legion Park this morning as city officials and K-3 students cut the ribbon during the school's annual AR (accelerated reader) picnic at Legion Park.
The new playground includes over 13,000 square feet of playground area and a newly added 9-piece fitness equipment area.
Senior Vice President of GameTime (the playground manufacturer), Spencer Cheek, who is also an Owensboro native, was on hand for the ribbon cutting. "This is really special for me because I grew up right over there on that basketball court," he told the crowd of excited students, pointing across the park. "It's neat to see what the City of Owensboro has done. Parks bring community together. A lot of cities don't have this kind of parks system."
And with that, K-3 students Tucker, Elizabeth, and Catherine Ray cut the ribbon with the help of their father, City Attorney, Ed Ray.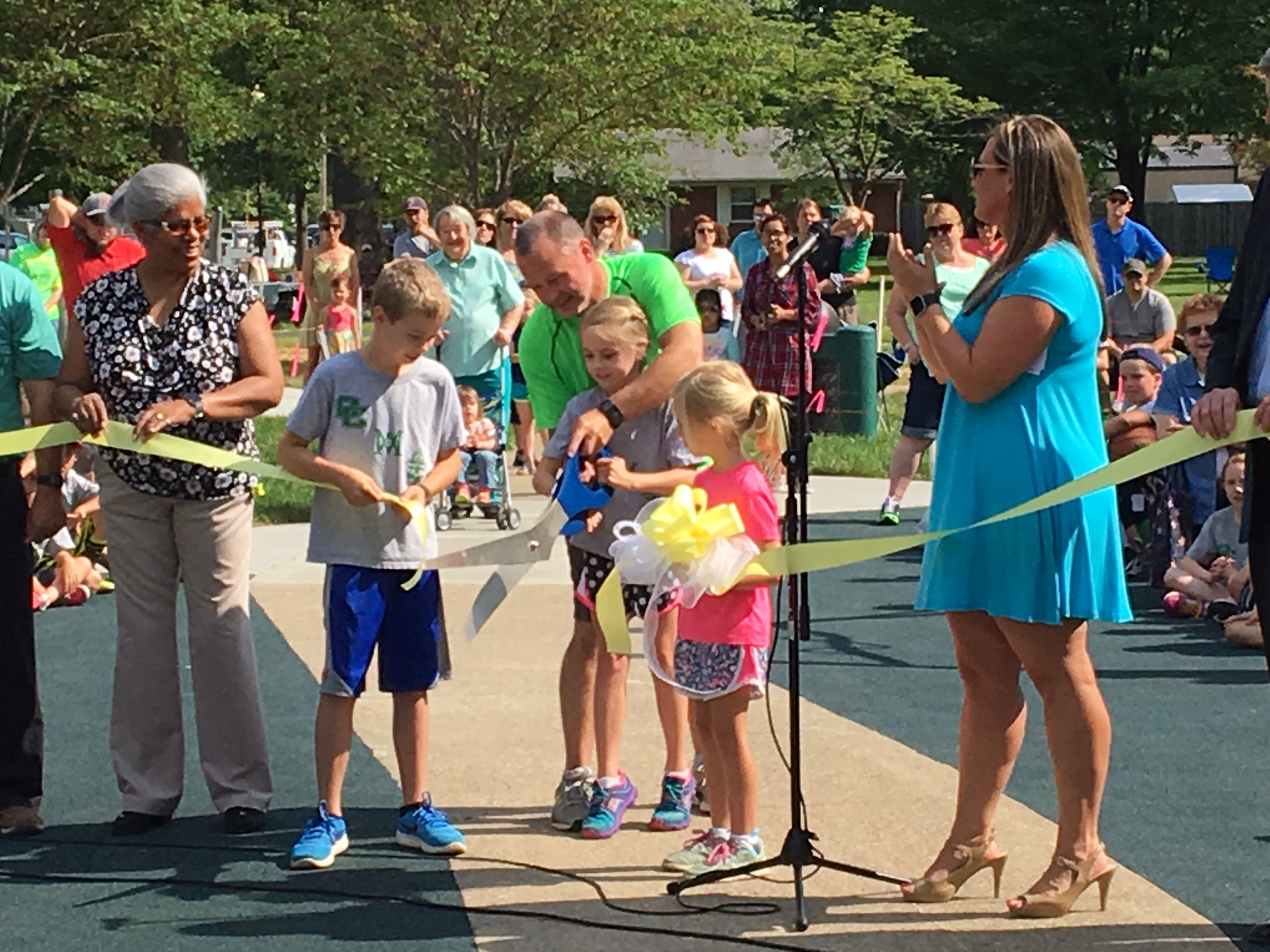 What ensued could only be described as a squealing, running, frenzy of excited children who couldn't get to the top of the slides fast enough. Many immediately got in line for the zipline, which Cheek said was the first one of it's kind on a playground in the state.
"This is just awesome!" he said, standing back and appreciating the moment. "Seeing the kids enjoy this is the best part of my job."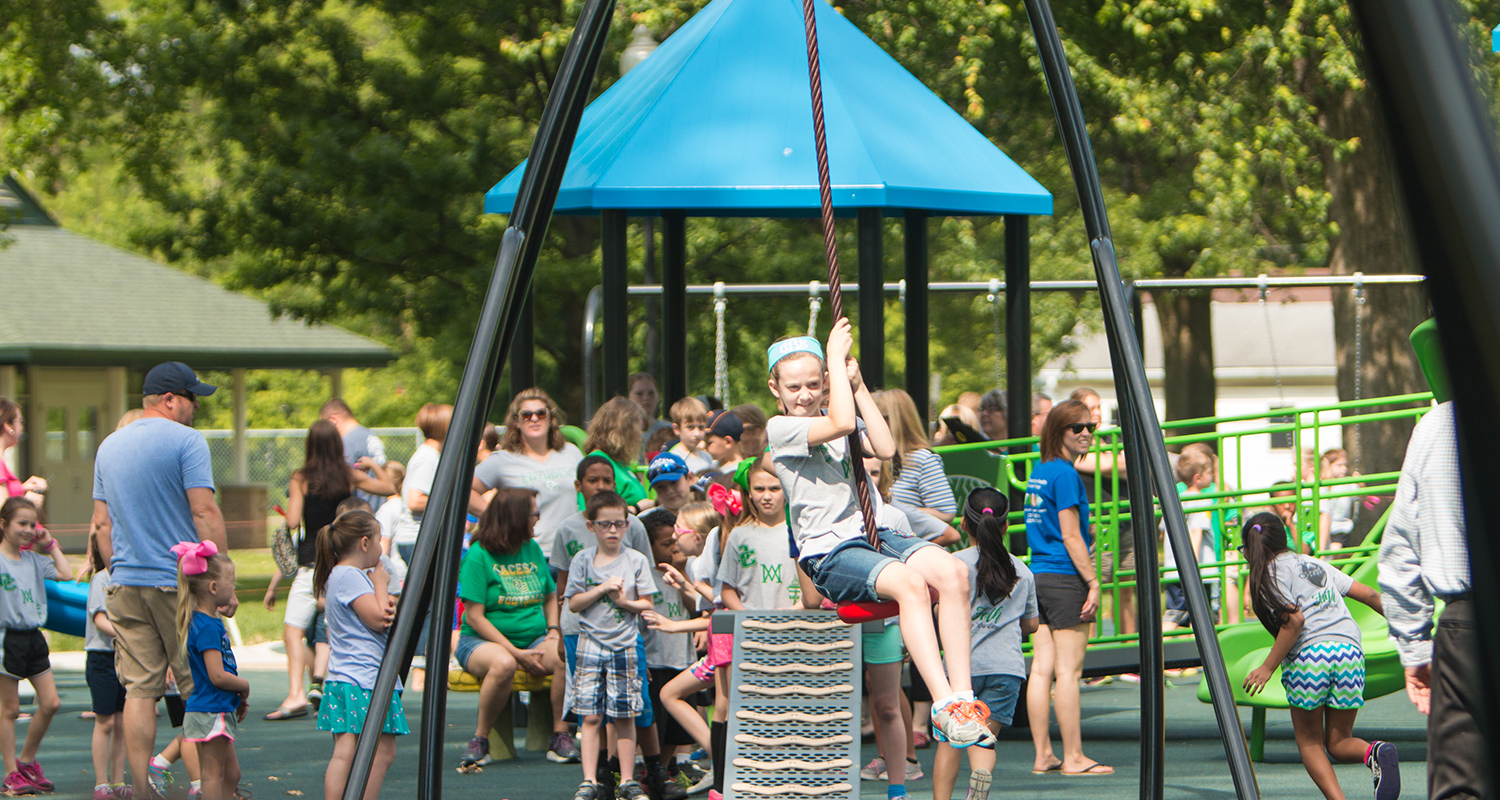 Read our previous posts for descriptions of the new playground and some of the handicap accessible features .