Nearly 100 local high school students gathered in the Wendell H. Ford Government Education Center this morning for a mayoral candidate panel discussion with all five candidates for Owensboro mayor.
The Wendell H. Ford Government Education Center, founded by former U.S. Senator Wendell Hampton Ford, is dedicated to engaging citizens of all ages in the governmental process.
Located inside the Owensboro Museum of Science and History, visitors can learn about Senator Ford's long career in local, state and national government while learning about our dynamic, participatory form of governance.
The student panel participants were involved in the Wendell H. Ford Statesmanship Academy, a non-partisan program for local area high school students who have an interest in public service and developing their leadership skills. The Academy strives to teach students about the issues facing their community, state, and nation as well as the three principles by which Wendell Ford conducted his work: civil discourse, cooperation and the willingness to compromise.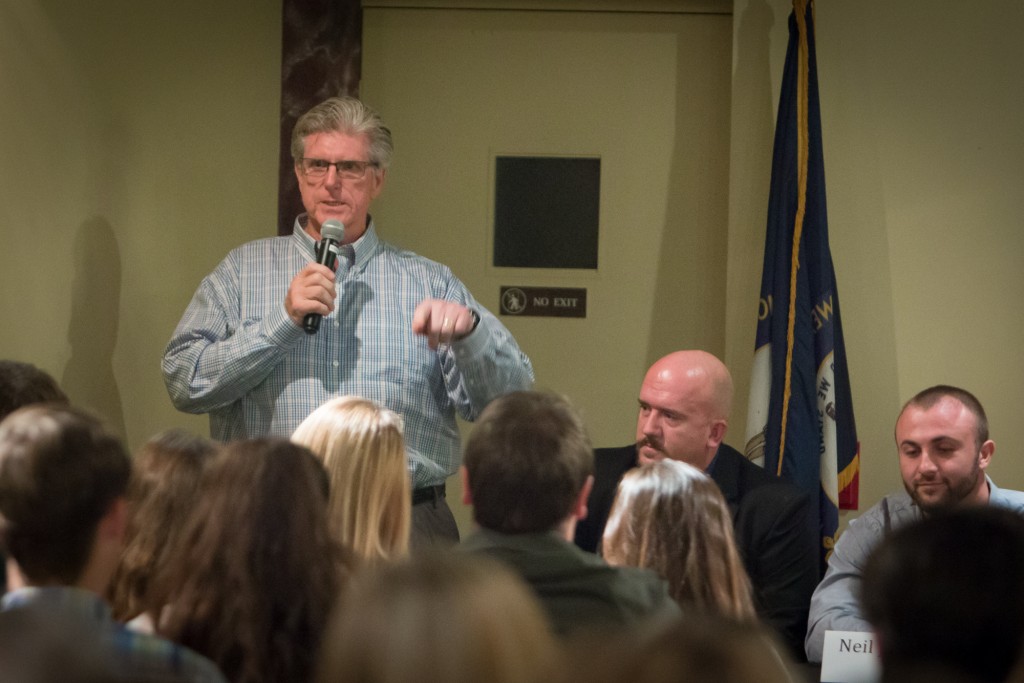 All five mayoral candidates  -David Crane, Doug Hoyt, Neil Johnston, Jeff Sanford and Tom Watson – participated in the event and responded to questions formulated by Statesmanship Academy students.
"We were so grateful that all the candidates took time out of their schedules today to come and speak to our students at the Wendell H. Ford Government Education Center," said Ford Center Executive Director, Elizabeth Griffith.  "Our students are passionate about public service and leadership, so what better way to expose them to those ideas than having a discussion with the mayoral candidates. Today's event was informative and an invaluable learning experience for our students."