"I didn't want to change the name 'Golfland' because it has so much history, but I did want people to know it has new ownership," Justin McKee said about dropping "USA" from the name.
The Owensboro landmark business is still in the same location it's always been, at 1864 Old Calhoun Road, but it is now called Golfland Hobbies and Recreation.
Since June 1st, when McKee took ownership, the mini golf course has been repainted, the driving range netting along the highway has been replaced, and the batting cages have been refurbished. This winter, plans are to remodel the restrooms and replace some fencing. "Once we survive our first winter, then I can put more money into improvements," he said.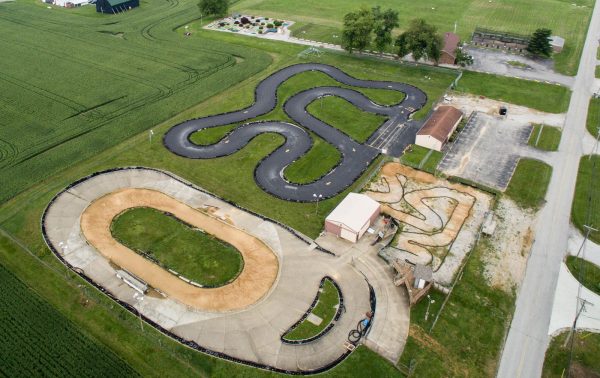 Since the reopening, crowds have been steady, especially on the weekends. The back-to-school bash, which offered free mini golf that Saturday, was a huge push. "I bet we had 3,000 people go through (the course) that day. There were people sharing putters and a steady line waiting to play," Justin said.
The hobby shop helps Golfland survive the winter months, when people don't use the batting cages, driving range, go-karts or mini golf when the temperature drops.  Remote controlled cars, trucks, helicopters, airplanes and quad copters line the shelves.
Outside, there are two RC dirt tracks that host races every weekend.  One is an oval track and the other is an off-road track with jumps.  "We have 50-60 people bring their cars on a good weekend," McKee said.