It's another HUGE week at Friday After 5 as we continue our "Summer of Love" thanks to this week's sponsor, Owensboro Health.
June 9 Lineup:
6:30-10:00 pm: Wulfe Bros. (pop/fun cover band)
Jagoe Homes patio stage on the BB&T Plaza at the RiverPark Center
7:00-10:00 pm: Shawn Brashear (acoustic)
Atmos Energy Courtyard at RiverPark Center
7:00-9:00pm: Jangle Sheep & Rare Dog Days (variety)Cromwell
Overlook Stage at the Smothers Park Fountains
8:00-11:30 pm: DJ Party with Shaina Tinnell (Greatest Dance Hits)
Don Moore Stage on the Kentucky Legend Pier at the Owensboro Convention
Other festivities: 
OMG-con, one of the largest conventions of the year, will also be taking place this Friday and we are rolling out the FA5 red carpet (and frame) for them. They plan on having a costume parade beginning at 7pm going from the Owensboro Convention Center to the RiverPark Center and that will be a hoot.
"Healthy Kick-off to Summer" at the Kroger Street Fair.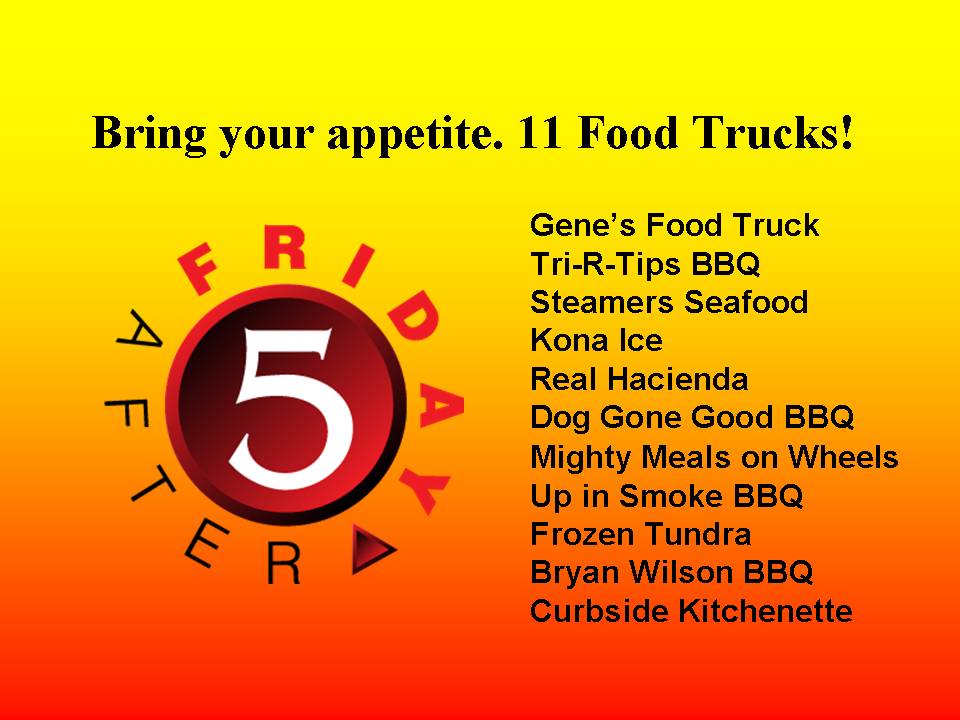 Tonight, a special costume character "Scooby" courtesy of TD's Tuff Decisions Costumes plus free balloon animals and popcorn for the kids and the FA5 Free Foto Booth for everyone!
The US Bank Home Mortgage T-shirt cannon will be sending special T-Shirts into the crowd!
Tonight's Class PreUnion: Ohio County Class of 1997! Fun. Free. Friends. Friday After 5 is Where the Weekend Begins!