This Saturday is the 5th annual East Bridge Art and Music Festival, which will be held at Smother's Park this year since Studio Slant moved to their new facility in Wesleyan Park Plaza.
This is not to be confused with "bridge day" which will be next weekend (Sept 12th) as part of the Owensboro Air Show activities.
Chicago Chalk Champ Shaun Hays will again be showcasing his work Saturday.  Read more details about this year's festival here.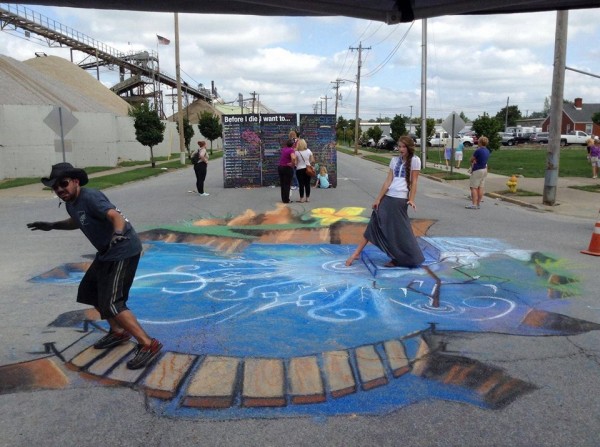 UPDATE: a recent addition to the festivities has been made – a free "after show" to be held at CYO Brewing starting at 7pm featuring Andy Barnett (of WhyTheyCame), Eric Delong (of The Apprentice) and Derek Price (of Sempervivi, ex Stellar Kin).  That show is 21 and over.
Read how the festival was started here.