Who doesn't love a cute Christmas pet picture? Well now's your chance to splurge on a professional Christmas portrait of your pet AND help a great cause at the same time. This Saturday, December 20th, Dream Copy Photography is having a Christmas Pet Portrait fundraiser for SparKY (Saving Paws Animal Rescue).
According to their Facebook page, the response has been so popular that they extended the time another hour, from 11am – 2pm. Portraits are $15 per pet photographed individually and all proceeds go to SparKY.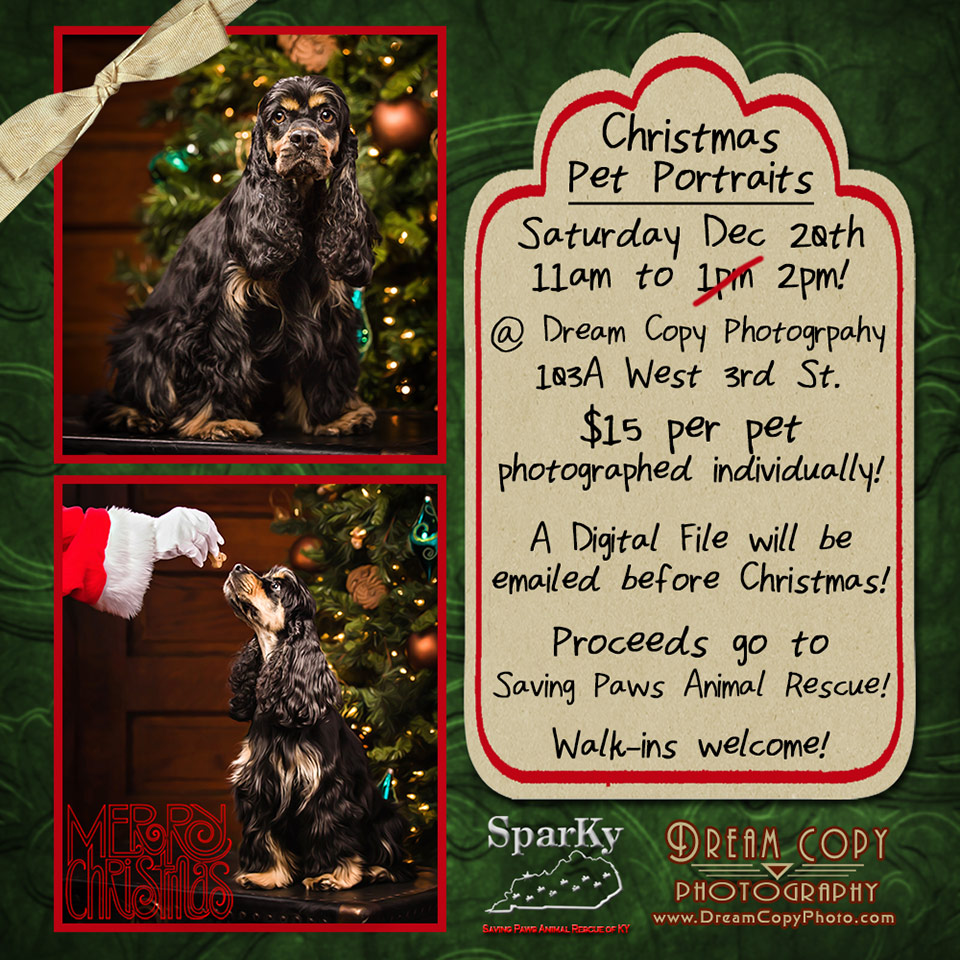 "We are big animal lovers with 3 rescues of our own," said Dream Copy owner Debra King. "We wanted to use our craft to help local animals get adopted so we searched for a local rescue we could volunteer with.  We decided to help SparKy because they are a registered 501(c)(3) organization that uses 100% of their donations for the animals."
Dream Copy Photography is located at 103A West Third Street.
If you would like to schedule a time, call Debra at 270-570-2063. Walk-ins will also be welcome that day! Digital copies will be emailed before Christmas.