Kentucky-based Daymar Colleges Group announced today that Dan Peterson, Ph.D, has joined the college system as its new Chancellor and Chief Executive Officer effective October 1, 2014. He will assume the role held by interim CEO Terrie Gabis, the wife of Daymar founder Mark Gabis.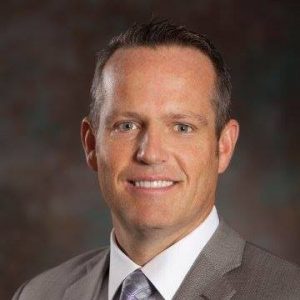 Dr. Peterson has been a leader in higher education for more than 25 years. He joins Daymar after serving as a group Vice President, Vice Chancellor, and Campus President at Argosy University, where he provided leadership to 10 different campuses. He holds a Ph.D. from Utah State University with an emphasis in curriculum instruction, an MBA from the University of Phoenix, and a B.S. in Business Administration from the Utah State University. Dr. Peterson also served his country for 23 years in the United States Air Force and the Air National Guard. He retired in 2008 after serving multiple tours of duty.
"I look forward to joining Daymar College and helping fulfill our founding mission of changing lives one student at a time," Peterson said. "Like other higher-education institutions, Daymar has been operating in a challenging environment in recent years, but we now look to a future where we will continue to build on our history of delivering a quality education to our students."
Under Peterson, Daymar will focus on filling the educational needs for students looking to enter high-demand careers.  There is a well-known skills gap that exists in America today, where many employers want to hire workers but have a hard time finding qualified applicants who possess the skills necessary to meet to these 21st century jobs. Daymar looks forward to being a key player in filling that gap, graduating students who possess the skills needed by these employers.
"The tides in our economy are changing," Peterson said. "Most higher-paying jobs today require skills beyond just a high school diploma. Daymar will be a true leader in providing those skills so that workers can meet the demands of this new economic reality."
While external challenges remain at Daymar, the college's leadership and faculty are committed more than ever to delivering high-quality, affordable education to train students with skills that will enhance the Kentucky, Tennessee and Ohio workforce.
"I am excited to welcome Dr. Peterson to the Daymar family and I know my late husband Mark would be thrilled that an academic professional of his caliber will now be overseeing our institution of higher learning," said Daymar Chairperson, Terrie Gabis.
Dr. Peterson, his wife Steph, and their four children look forward to becoming part of the Daymar family and joining the Owensboro community.
Additional information can be found by visiting: http://www.daymarcollege.edu/locations/kentucky/owensboro