The City of Owensboro announced the Canadian Snowbirds demonstration team will be the feature performers at the 2016 Air Show, which will be held the weekend of September 30 – October 2 along the riverfront in downtown Owensboro.
According to the Royal Canadian Air Force website, the Snowbirds' show is the result of six months of intensive preparation and training and consists of over fifty different formations and maneuvers, including 9-plane and 7-plane formations.
"We are really excited to build on the success of last year's air show with another great show in 2016.  The Canadian Forces Snowbirds team is an amazing 9-ship demonstration team that definitely captures the crowd's attention with their incredible formations." – Tim Ross, Director of Public Events
Snowbird Details:
The Snowbirds fly the Canadair CT-114 Tutor, a Canadian-built jet that was used by the Canadian Forces as a basic pilot-training aircraft form 1963 until 2000. The Tutor weighs approximately 7,170 lbs  and is powered by a J-85 engine producing 2,700 pounds of thrust.
The top speed of the aircraft, with smoke tanks attached, is 412 knots (470 mph). During a performance, the Snowbirds will fly at speeds ranging from 100 knots (115 mph) to 320 knots (370 mph). The distance between each Snowbird jet in many of the formations is about 4 feet.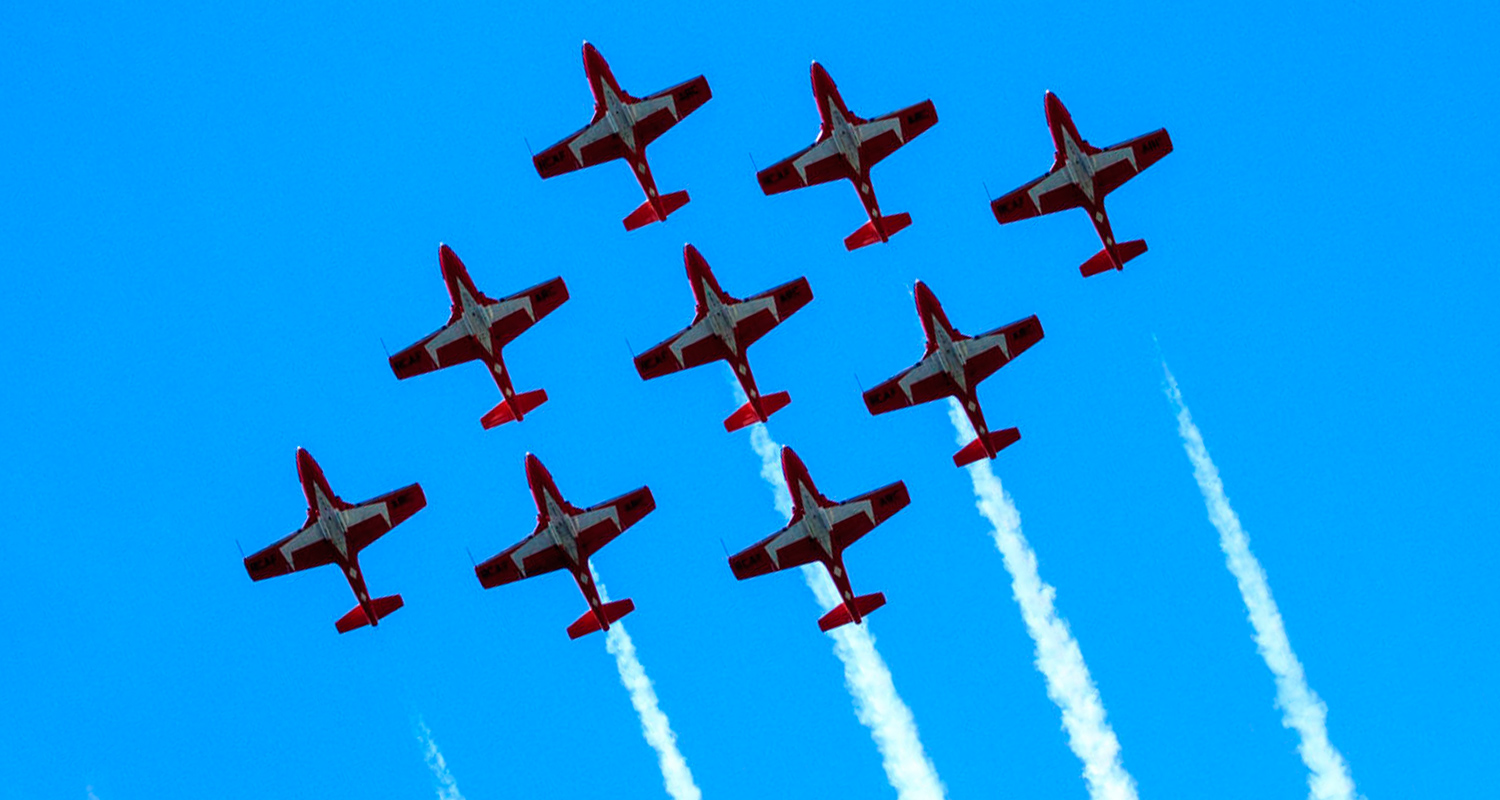 Other Performers:
Other performers booked for the 2016 Owensboro Air Show include the Red Tail Squadron, AeroShell Demonstration Team and US Navy F/A-18 Hornet Demonstration.
This is the first year the Navy is bringing the F/A 18 Hornet to the Owensboro Air Show. "Everyone loves the site and sound of the military fighter jets," Ross said. "But I'm also really excited that we were able to have the Red Tail Squadron joining our show this year. They have a tremendous interactive exhibit that tells the story of the Tuskegee Airmen and I am excited to work with our schools to get students out to this unique history lesson in the week leading up to air show weekend."
Online Survey:
To help the City improve the air show, officials are asking for feedback from the community.  Please take a few minutes to fill out this survey.  Survey participants will be entered into a drawing to receive two (2) reserved seating tickets at the Owensboro Convention Center for the 2016 show.
Continue to check owensboroairshow.com for updates as more performers are announced.