Yesterday the Western Kentucky Botanical Garden added a very special flower to their already impressive garden, but this flower is just a little different than the rest.
At 16 feet tall, The Garden's new Smartflower not only adds to the wonder of The Garden, but also helps power the facilities.
After funding was made by possible Charles D. Ralph Estate and the Charles Mason Ralph Fund at the Community Foundation of Louisville, The Garden wished to pursue a solar initiative to help power both the Education Building and Cottage, which make up about 97 percent of the total energy used at The Garden.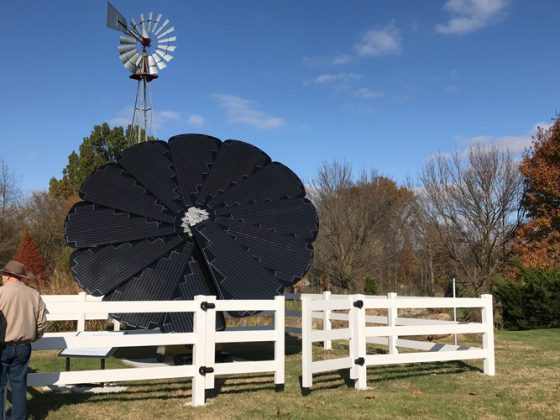 The impressive Smartflower has a 2500-watt array. When the sun rises, the flower unfolds and can tilt on its axis to harness 40% more power through its tilt. When it the flower closes, it both cleans and cools itself and can close on its own when winds reach too high of a speed, typically 20-25 miles per hour.
With only 36 Smartflowers in the United States,  "You can't go just anywhere to see this," said Laurna Strehl, Manager and Operational Support of WKBG.
And with only five botanical gardens in the state of Kentucky, The Garden is certainly a jewel to the Owensboro community.