Back Alley Musicals will headline its 2016-2017 season with an elaborately staged version of the classic musical Hello Dolly! set for the summer of 2017.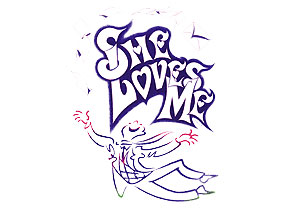 She Loves Me opens BAM's 7th season in November. Constantly at odds with each other while on the job, sparring co-workers Georg and Amalia are unaware that each is the other's secret pen pal they met through lonely-hearts ads. Through their letters, they have been falling for each other, but will love continue to blossom once their identities are revealed? Music by Jerry Bock, lyrics by Sheldon Harnick, and book by Joe Masteroff. Basis: Miklos Laszio's play Parfumerie. The musical is set for Nov. 10-13, 2016 in the Jody Berry Theatre, RiverPark Center.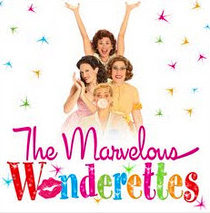 The Marvelous Wonderettes, coming next February, is a musical comedy that pays homage to the high school girl song leader squads of the 1950's. The story begins on prom night in 1958 at Springfield High School when the four young ladies are called upon as a last-minute replacement for the evening's entertainment. They entertain not only by singing classic songs of that era but with their interactions with one another and the other prom-goers. Music and lyrics by various artists. Book by Roger Bean. Dates for the production are Feb. 23-26, 2017, in the Jody Berry Theatre, RiverPark Center.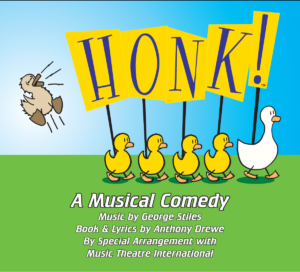 Honk!, a family-friendly show for the Easter and spring season, will be staged in April. It is a delightful, full-length musical adaptation of one of the most beloved fables of all time, Hans Christian Anderson's The Ugly Duckling. It is for adults and children alike. A baby swan named "Ugly" looks quite a bit different from his darling duckling siblings, a fact not lost on the other barnyard animals. Follow Ugly on his journey of self-discovery in a tale that also incorporates a message of tolerance. Honk! is written for a broader audience and has more songs than the well-known junior version, which is for younger audiences. Music by George Stiles. Lyrics and book by Anthony Drewe. The production runs April 20-23, 2017, in the Jody Berry Theatre, RiverPark Center.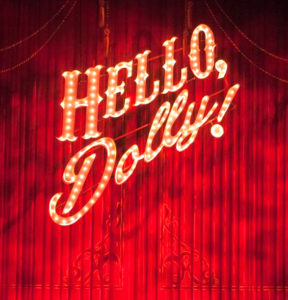 Hello Dolly! is set for the summer of 2017. Set in New York City at the turn of the last century, the story centers around the efforts of the widowed and outspoken Mrs. Dolly Levi to marry Horace Vandergelder, the well-known "half-a-millionaire." Dolly makes a living through what she calls "meddling" and "matchmaking." Hello Dolly! is charming, funny, energetic and full of memorable music. It's musical theatre at its best. Music and lyrics by Jerry Herman. Book by Michael Stewart. The summer show is scheduled for July 22-23 and 29-30, 2017 in Cannon Hall, RiverPark Center.
Ticket Information
Season tickets will go on sale in the RiverPark Center Lobby during Back Alley Musicals' production of this summer's musical, Mary Poppins, on July 16, 17, 23 and 24. Beginning August 2, to order season tickets by phone contact the BAM Business Office at (270) 925-4963.
Season tickets are $90, including all handling and credit card fees. This represents a 25% savings over the individual purchase of tickets for the four shows. Tickets for individual shows will go on sale October 2 directly from the RiverPark Center Box Office.
All season ticket purchases and renewals will continue to be handled through the Back Alley Musicals Business Office by phone at (270) 925-4963 beginning August 2.
Back Alley Musicals, in conjunction with RiverPark Center, offers individual show tickets for all shows through the RiverPark Center Box Office at (270) 687-2770 or online at RiverParkCenter.org beginning beginning October 2.