Apollo High School is hosting a Region 3 Archery Tournament on Feb. 5-6. The event is co-sponsored by Muhlenberg County High School and will take place in both the main and auxiliary gymnasiums at AHS, 2280 Tamarack Road.
Competitions begin at 5 p.m. Friday and at 8:30 a.m. Saturday. The awards ceremony is scheduled at approximately 7 p.m. Saturday in the main gym.
Flight times are set to begin approximately every hour throughout the event.
The event will feature about 1,100 student competitors representing 37 schools in Region 3, including elementary, middle and high schools. Schools registered to participate include Apollo High School and Country Heights, East View, Highland, Southern Oaks and West Louisville elementary schools, as well as schools in Hancock, Ohio, Muhlenberg, Breckinridge, Meade, Grayson and Butler counties.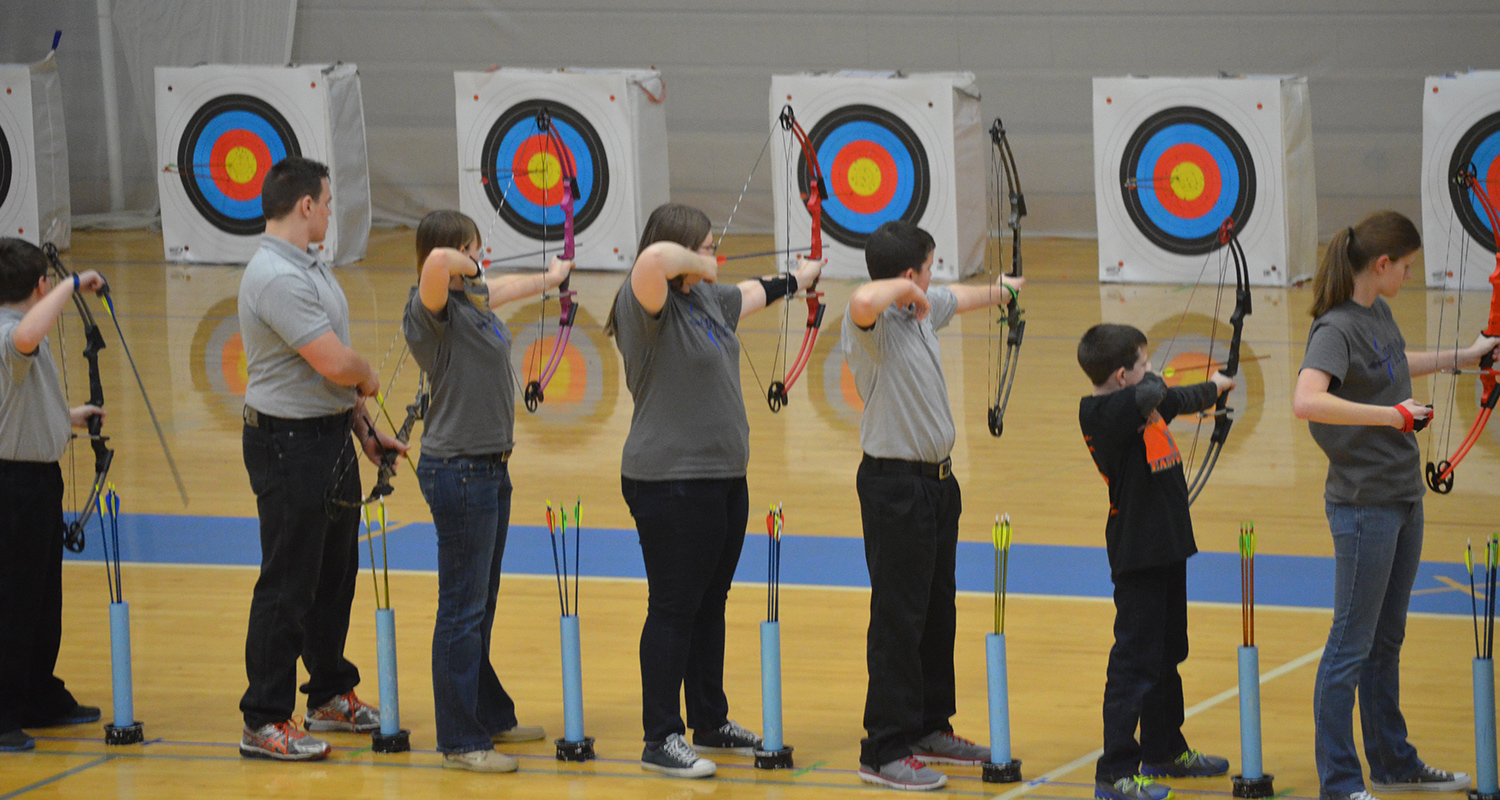 "We are excited to be hosting this event again for Region 3," said AHS archery coach Holly Johnson. "Tracy Hope at Muhlenberg County wanted to partner together again to host the event. We had great reviews and many compliments from last year and it's a win-win for both of us in helping our programs and supporting NASP."
The National Archery in the Schools Program teaches Olympic-style target archery to students in grades 4-12. The program was created through a collaboration involving the Department of Education and the Department of Fish and Wildlife Resources, and has expanded to more than 750 schools in Kentucky. The NASP has also added 3-D Archery this past year.
According to the National Archery in the Schools Program website, "Nearly everyone can enjoy success in archery, whether they are the tallest, fastest or strongest person around. The sport or discipline of archery is highly inclusive and is, for many enthusiasts, a lifelong activity."
The Feb. 5-6 competition will involve students shooting at bulls-eye targets placed in front of an arrow-resistant net at distances of 10 to 15 meters in the school gym. Students will shoot three rounds of five arrows at each distance.
Photos submitted by Coach Holly Johnson