Another Broken Egg Cafe, an award-winning breakfast, brunch and lunch franchise celebrated for its charming atmosphere and diversified menu options, announced it will be opening its first location in the state of Kentucky at 701 W. First Street in Owensboro on Thursday, April 2,, 2015. This cafe opening marks a significant milestone for Another Broken Egg Cafe as it is the first of many hotel locations the brand plans to open in the coming years. The new restaurant is owned and operated by the Hoosier Hospitality Group franchise group.
Staying true to its New Orleans roots, Another Broken Egg Cafe shines in the crowded restaurant sector thanks to a universally-appealing menu of 130 fresh and nutritious dishes that include the likes of Banana's Foster, Huevos Rancheros and eight 'Signature' Benedicts, as well as popular lunch offerings ranging from gourmet burgers to Smoked Salmon BLT Wraps, and a Healthy Side menu with lighter food options. Driven by attention to detail – everything from its French country décor, hand-made stoneware coffee mugs, warm color schemes, and original artwork – the upscale cafe offers patrons the opportunity to 'vacation' in an inviting atmosphere equipped with casual elegance. Unlike other Another Broken Egg Café locations in the chain, the Owensboro cafe will also offer a dinner menu.
"Local residents will quickly discover that our southern-inspired cuisine and vacation-like atmosphere is truly a one-of-a-kind experience," said Jeff Blair, COO of Hoosier Hospitality Group. "We're confident that Another Broken Egg Cafe will become an instant favorite in the community among residents and travelers alike, as well as the regional standard for quality breakfast, brunch, lunch and dinner."
In addition to the award-winning dishes and charming ambiance, local residents should take a quick liking to Another Broken Egg Cafe because of the boost it gives to the local economy. The Owensboro location has already created 70 new jobs and generated thousands of dollars in build-out costs for area contractors.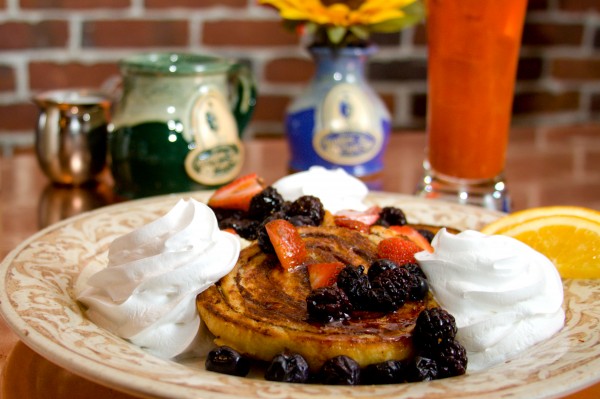 "We've established a concept that is unlike any others in the region and look forward to continued growth as Another Broken Egg Cafe furthers its expansion into hotels and resorts across the nation," said Nick Binnings, Vice President of Brand Development. "Our brand has been very successful as we have expanded, and we are confident that Hoosier Hospitality Group will do a great job spreading the unique tastes of Another Broken Egg Cafe throughout Owensboro."
Launched in 1996, Another Broken Egg Cafe has become a darling of the South and Southeast, often with wait times between 45 minutes to an hour and a half. Customers can also belly up to the full-service bar and enjoy house-infused bloody mary's, mimosas and more breakfast favorites, along with a rotating list of locally brewed beers and spirits. With more than 45 locations across the United States including cafes in Alabama, California, Florida, Georgia, Indiana, Louisiana, Mississippi, North Carolina, South Carolina, Tennessee, Texas and now Kentucky, the flourishing brand is on track to surpass 100 locations by 2018.
Another Broken Egg Cafe of Owensboro will be open daily from 6 a.m. to 10 p.m., with the bar staying open until 11 p.m.
For more information about Another Broken Egg Cafe, visit www.anotherbrokenegg.com.