There's "magic in the air" at Owensboro-Daviess County Regional Airport (OWB). That's the theme of a newly released commercial promoting their Allegiant flights to Orlando, Florida.
The "magic in the air" commercial was produced by Tanner+West, who shot footage on location at OWB using Owensboro residents, including several local children, who portray families anticipating dream vacations and theme park destinations. The commercial will be aired regionally on TV stations targeting the Owensboro, Evansville, Bowling Green, and Madisonville markets, but it will also be posted and shared through social media.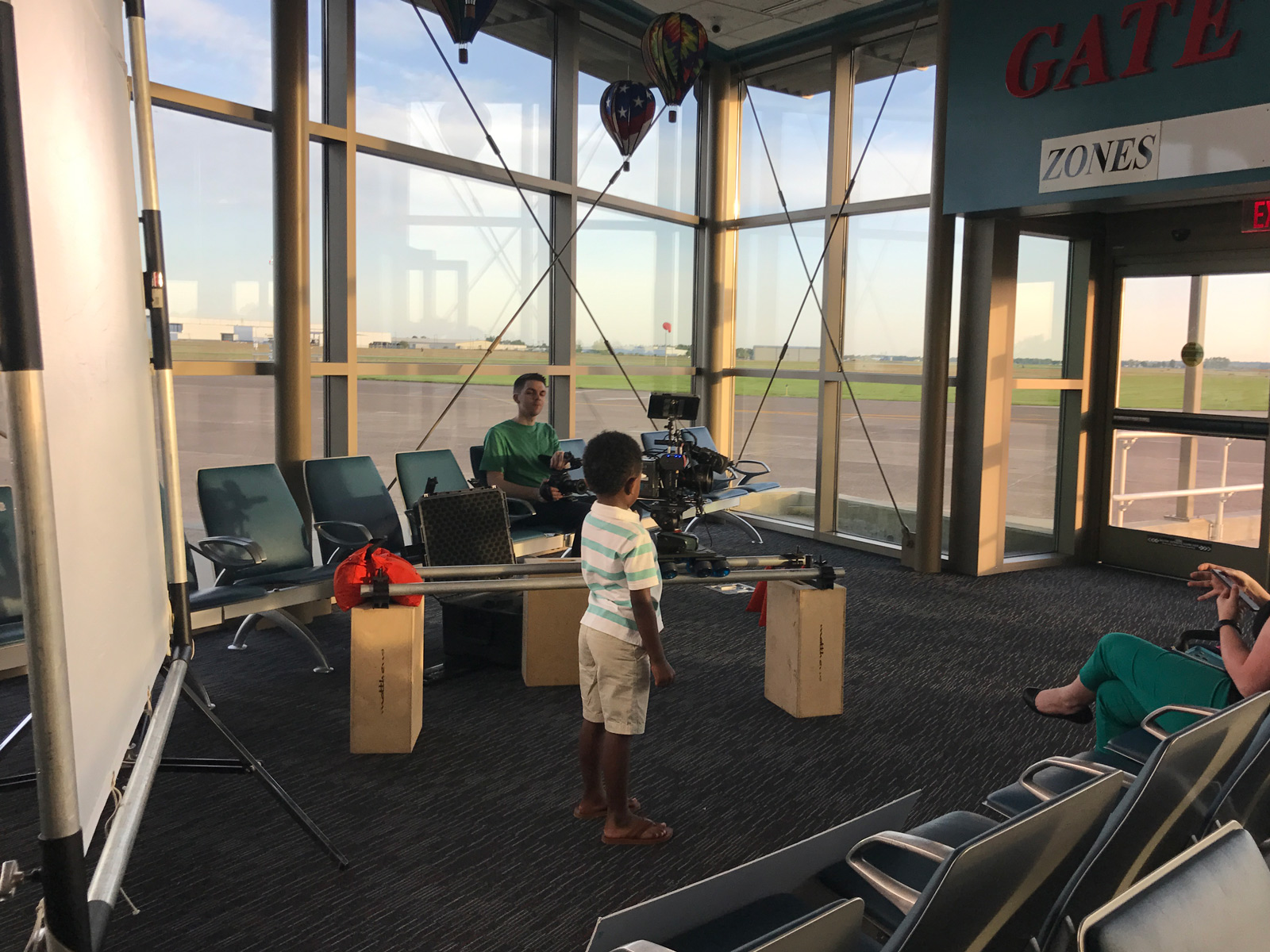 The storyline in the commercial highlights the ease and accessibility of flying from Owensboro, which according to OWB Manager Bob Whitmer are two of the main benefits of flying out of OWB. "The Airport Board wants to spread the word about Owensboro Airport's low fares, convenience and nonstop flights to Orlando and St. Louis." For example, Whitmer says business and leisure travelers can connect to 70 destinations in St. Louis via Cape Air, or be in central Florida in less time than you can drive to Louisville or Nashville via Allegiant.
But the best part of flying from Owensboro, according to Whitmer, is less time on the road and more time at home. "These inexpensive, hassle-free flights return you to the comforts of your home within minutes after landing."
"This is an important project to us because we recognize how important the airport is to our city," said Jason Tanner, who directed the commercial. "This is a marketing project that will hopefully help get even more people here flying Allegiant."
OWB – Magic in the Air BTS from Tanner+West on Vimeo.
Although there are other flights routing through OWB, such as Cape Air, the Allegiant flights represent a substantial amount of enplanements, which is to the benefit of our community because OWB receives federal funding based on how many passengers fly from Owensboro. "We get a million dollars a year because we surpassed 10,000 enplanements. We're pretty steady around 25,000 now, but if we can get to 50,000 we'll get $2 million. So that's our next threshold," Whitmer told Owensboro Living in March of 2016. "Before Allegiant started flying from Owensboro, OWB got $150,000 because we were under 10,000 passengers."