The Owensboro-Daviess County Christmas Parade Association is presenting the 80th annual Christmas parade themed "Home for the Holidays" Saturday afternoon November 19, 2016, at 4:30pm along 2nd Street.
The Owensboro Christmas Parade, "Where Kentucky Starts Christmas,"  is held each year on the Saturday before Thanksgiving.
Houston Hogg will serve as grand marshal and Adam Johnston will be honorary grand marshal.
The parade route begins on 2nd and Pearl Streets, proceeds west on 2nd, and ends at 2nd and Locust, near the Owensboro Convention Center.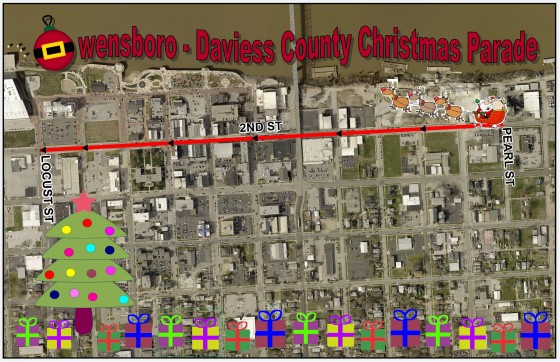 For updates, follow the parade on Twitter @OWBparade to get the latest information on the parade. The committee uses Twitter to communicate information – especially on parade day.