Best Pizza – Mellow Mushroom
Since 2016, Mellow Mushroom Pizza Bakers has been serving up fresh, stone-baked pizzas to order in an eclectic, art-filled, and family-friendly environment. Independently owned and operated, Mellow Mushroom provides a unique feel focused around great customer service and high-quality food and beverages.
Best Barbecue – Old Hickory Bar-B-Q
Six generations of quality bar-b-que. Local people are what's most important to us. Our quality and service are what drive us everyday. We strive to be the best.
Best Breakfast – Dee's Diner
Bacon and eggs, biscuits and gravy, and the biggest pancakes in Owensboro! Dee's mom and pop atmosphere makes their breakfast that much better, with friendly service and affordable prices.
Best Frozen Yogurt – Orange Leaf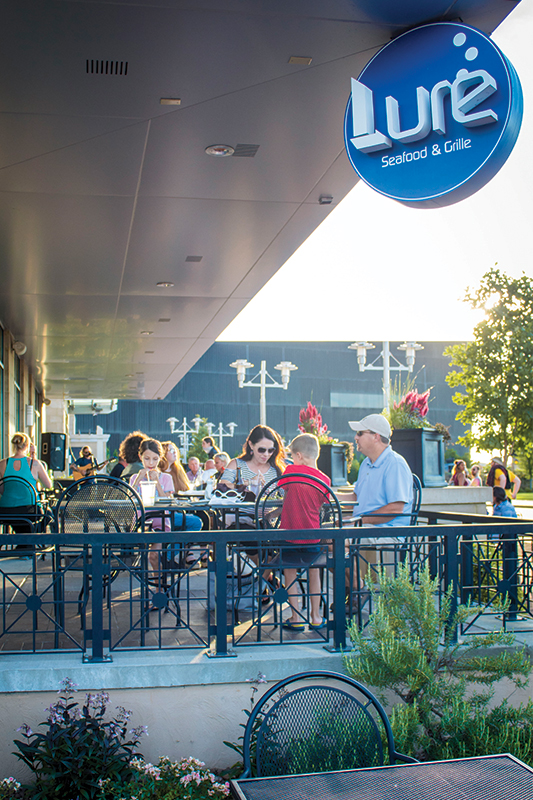 Orange Leaf is all about making life sweeter, offering freedom from average everyday options. From flavors, cups, and cones, to smoothies, shakes, and cakes, they give their guests the freedom to create whatever sweet treat they can imagine.
Best Patio Dining – Lure Seafood and Grille
We are thrilled to be honored by our community. We look forward to seeing y'all on our patio soon.  Cheers!
Best Sandwich – Great Harvest Bread Co.
Great Harvest Bread Co. offers made-from-scratch bread and goodies made from fresh, stone-ground flour in two Owensboro locations: 3211 Frederica, and 4431 Spring Hill Drive in Lake Forest Town Center on 54. In addition to your favorite sandwiches, Great Harvest offers made-to-order salads, cookies, and a variety of coffees and teas.
Best Mexican Food – Real Hacienda
The Ortiz family serves up favorite family recipes carried on through generations in two Owensboro locations: Frederica & Southtown, and Highland Pointe on 54. Chimichangas, Armando's pizza, and arroz con pollo are just a few of their tasty dishes.
Best Coffee – La Creme Coffeehouse  & Bakery
Locally owned and operated in downtown Owensboro, la Creme Coffeehouse & Bakery has a warm and inviting atmosphere. Stop in and enjoy their variety of specialty drinks, in-house desserts and sandwiches.
Best Cakes or Cookies – Molly's Mixins
Molly's Mixins is a home-based cookie business owned and operated by one woman, Molly Higgins. She is on a mission to make the world a little bit sweeter — one cookie at a time!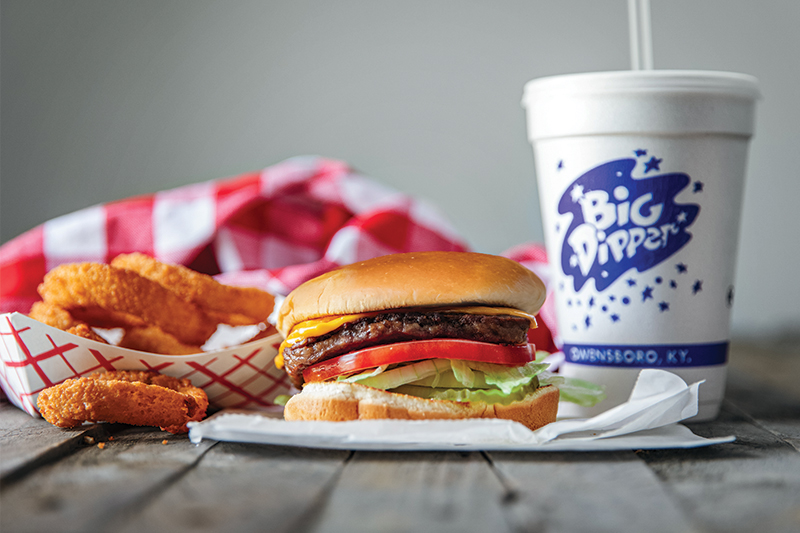 Best Burger – The Big Dipper
The Big Dipper won "Best Burger"! We appreciate your vote and patronage. We hope to serve you a good burger for another 65 years. Thanks Owensboro! 
Best Veggie Burger – Gene's Health Food
The folks at Gene's Health Food are on a mission to promote and educate on our most important asset – our health! They have recently expanded the business by adding an outdoor garden and seating area and a food truck. The store also includes supplements, groceries with allergy-friendly options, international and organic selections, organic produce and a juice bar. Everything is made fresh and in-house.
Best Grocery Store – Kroger
With three Owensboro locations to serve their customers, Kroger is always a great grocery store, but has been especially valuable during the COVID-19 pandemic. Their friendly staff are always there to help, and their Clicklist pickup is a great option for folks on the go.
Best Brunch – The Miller House
The Miller House Sunday Brunch menu offers a variety of breakfast and lunch items. Please join us, meet your family and friends, Sundays 10am – 2pm.
Best Donuts – Rolling Pin
We've been honored to serve the community since 1947.  Our famous chocolate long johns along with over 25 other donut varieties are made fresh for you daily.  From one to 100 dozen we'll fill your order with a friendly smile. "It's all about the donuts."
Best Food Truck – J's Good Grub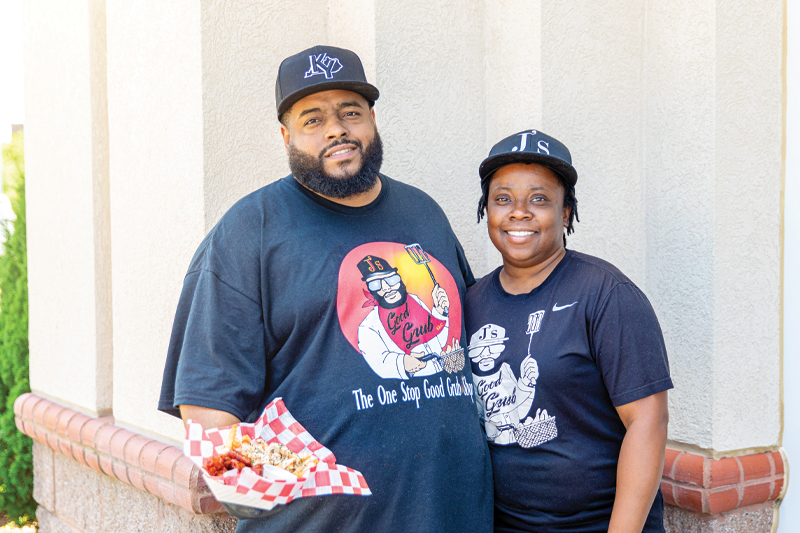 J's Good Grub was born from a hobby of cooking. The Johnsons started J's Good Grub Food truck back in June of 2017 rapidly it has grown to be Owensboro's "One Stop Good Grub Shop." J's Good Grub offers Owensboro a variety of foods from the Chicken and Waffle Sandwich, Wings, Philly Cheese Steak Sandwiches, Ribeye Flat Bread, Bourbon Burger and the famous Cajun Ranch Fries.
Best OB/GYN – Dr. Elizabeth Ottman
Elizabeth Ottman, MD, FACOG of Women's Healthcare Partners has provided care to hundreds of women in the Western Kentucky area since 1993. She loves sharing that special experience with her patients and their families. She provides care for women through all phases of their lives and also treats perinatal mood and anxiety disorders.
Best OB/GYN Office – Summit OB/GYN
Thank you Owensboro for choosing us! We appreciate our patients and families for allowing us to be a part of their healthcare experience.
Best Dental Office – Perkins Dentistry
Our goal is to make your dental experience as easy and painless as possible. This starts with scheduling and helping you understand your insurance, and continues through dental procedures and convenient payment options.
Best Pharmacist – Carl P. Lewis, RPh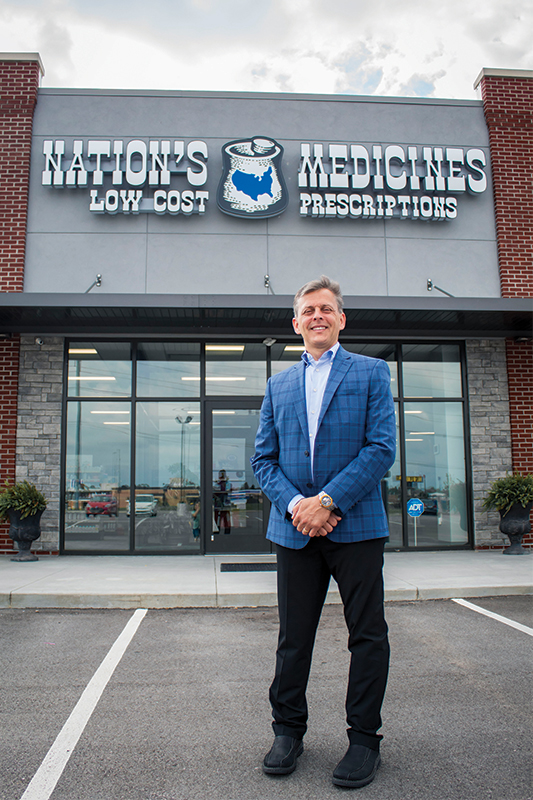 Carl P. Lewis, RPh, a native of Owensboro, is dedicated to making his medication expertise available to anyone and everyone. He has created a hometown pharmacy as reliable as your family, with many unique services to meet the needs of the Owensboro community.
Best Pharmacy – Nation's Medicines
Since 2003, Nation's Medicines Hwy 54, has been a destination for all things health and wellness, with a reputation built on commitment and trust. Their pharmacy offers many services aside from just prescriptions, such as, vaccinations, drug compounding, CBD products and their pill planner program. They are proud to be the hometown pharmacy you can rely on.
Best Dermatologist – Dr. Cassey Vessels
Dr. Cassey Vessels founded Dermatology Center of Owensboro in 2015 with the purpose of providingbsuperior medical, surgical, and cosmetic dermatologic care to Owensboro and the surrounding communities. Dr. Vessels' practice strives to provide a patient-centered experience in a family-friendly and efficient manner.
Best Dentist – Andrew Thompson
Thompson Family Dentistry serves their patients' needs as though they were their own. They value the people that come through the door and serve all ages.
Best Optometry Office – Owensboro Family Eye Care
Drs. Marty Traylor, Steven Shake, Davea Horton, Christopher Meyer, and staff offer comprehensive vision examinations for glasses and contact lenses, and specialize in the diagnosis and treatment of a wide array of eye diseases, conditions and problems.  Our mission at Owensboro Family Eye Care is to enrich lives by helping our patients reach their full vision and eye health potential using advanced technology, products, and services within a family atmosphere.
Best Allergy Practice – Allergy & Asthma Specialists
For over 20 years, we have been treating residents of Owensboro and the surrounding region for all manner of allergic diseases, asthma, and immunologic disorders. From our family to yours, thanks for allowing us to care for you and your loved ones. We look forward to continuing our current patient relationships and to starting many new ones in the years ahead.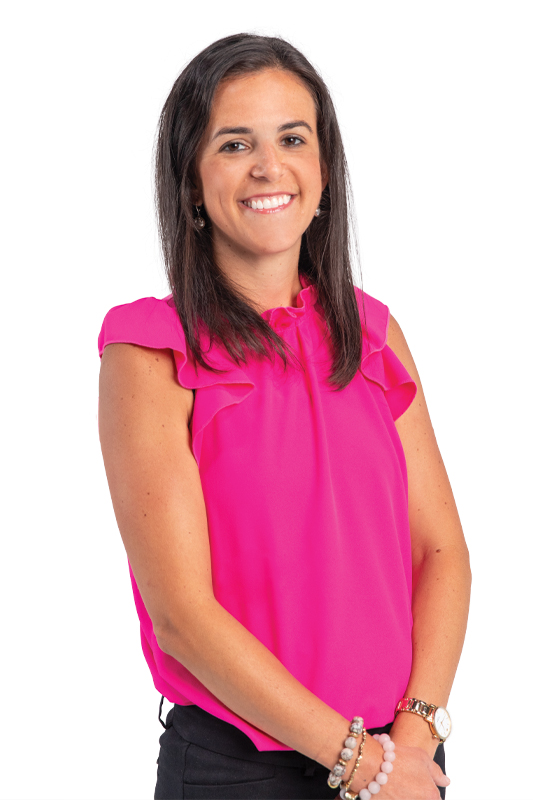 Best Optometrist – Dr. Elizabeth Martin
Dr. Martin joined RiverPark EyeCare in 2012 and became a managing partner in 2016. She provides routine eye care for all ages. Come see us at our brand new, state of the art office at 2905 New Hartford Road, where we combine superior service with the latest technology to better meet your eyecare needs.
Best Allergist – Dr. Clore
Lee S. Clore, Jr., MD, of Allergy and Asthma Specialists, PSC, has provided care to the residents of Owensboro and the surrounding region for over 20 years.  Dr. Clore and his team believe in a personalized approach to patient care and tailor treatment plans to meet the individual patient's needs.
Best Orthodontist – Danzer
Our practice's top priority is to provide you with the highest quality orthodontic care by utilizing the latest technological advances in the industry. We are committed to help you achieve the smile you deserve and pride ourselves in the courteous service we deliver to each person. Come smile with us!
Best Orthodontic Office – Durall Wedding
Drs. Tony Durall and Justin Wedding pride themselves on providing their patients with compassionate, energetic and innovative care. The team at Durall Wedding are responsible for countless bright smiles across Owensboro for decades.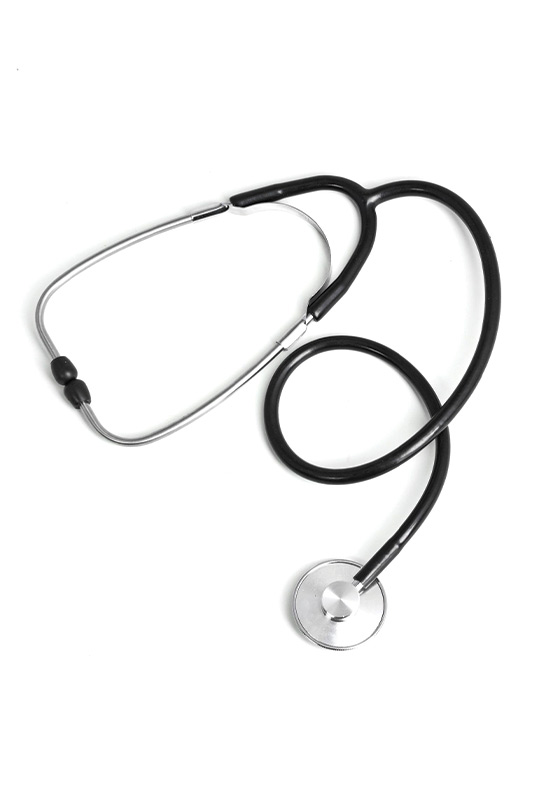 Best Urgent Care – Gateway Urgent Care
 Gateway Urgent Care has been serving the Owensboro community for almost 10 years. We strive daily to show Customer Love to all of our patients. And we love what we do! Come see us Monday-Saturday 7 am-7pm. We are located next to Walmart on 54. Mercyurgentcare.com 
Best Chiropractor – Dr. Brian Tinius
Dr. Brian Tinius is a second-generation Chiropractor and has been taking care of patients in Owensboro for more than 17 years. Dr. Brian Tinius provides comprehensive care to families and individuals of all ages.
Best Chiropractic Office – Stallings Chiropractic
Whether it's treatment of a major injury or a routine adjustments, the licensed practitioners at Stallings Chiropractic have been helping their patients get back on their feet for years. They are dedicated to providing non-invasive personalized care and treatment.
Best Nurse Practitioner – Sylvia Sweatt, APRN
Thank you for voting for me in the Best of Owensboro Nurse Practitioner category. I would like to thank our patients for choosing our clinic, allowing us to be a part of their lives and healthcare needs. I also want to thank my staff who work every day to help Kelsey Pedley, APRN and myself provide the best care our patients deserve. Please call for your appointment (270) 683-1808 if you are looking for a new provider. We look forward to partnering with you for your future health goals.
Best Physician – Dr. Kishor Vora
Serving Owensboro for more than 25 years, Dr. Vora and his team at Owensboro Medical Practice provide primary and immediate care, cardiovascular treatment, diagnostic testing and much more!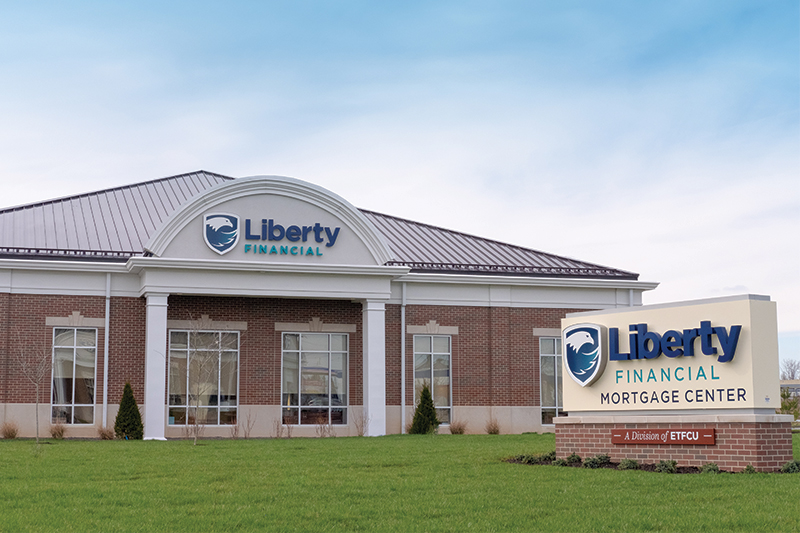 Best Mortgage Company – Liberty Financial
We are humbled and honored to be considered Owensboro's Best Mortgage Lender. We appreciate your business and will continue to strive to provide the best customer service in the industry.  Again, thank you for your vote!
Best Real Estate Agent – Ryan Rutman
Ryan's mission as a Realtor is to exceed expectations. His driving force is to be the most professional and customer oriented Realtor out there. Not concerned with being the biggest, he strives to be the best, one customer at a time!
Best Realty Company – RE/MAX Professional Realty Group
RE/MAX Professional Realty Group is a full service, locally-owned real estate company. Our experts work in residential homes as well as commercial sales, shorts sales and many other areas. We pride ourselves on excellent customer service and expert knowledge which is proven as we continue to be the #1 real estate company in Owensboro.
Best Bank – Independence Bank
A revolution for the people, by the people, Independence Bank is dedicated to doing what is right and fair for its customers and remains unyielding in keeping community at the forefront of everything it does. With three locations to serve you in Owensboro: 3228 Highway 54, 2425 Frederica Street, and 2465 W Parrish Avenue.
Best Accountant– Riney Hancock
Since 1973, Riney Hancock CPAs PSC has successfully served the accounting and business consulting needs of individuals and businesses in western Kentucky and southern Indiana with one goal: To be their clients' most trusted and valued financial advisors. Beyond traditional CPA services, Riney Hancock CPAs provides financial consultation, comprehensive tax planning, litigation support, valuations, and medical/dental practice management, among many other professional services.
Best Funeral Home – Glenn Funeral Home and Crematory
Glenn Funeral Home has served Daviess County and the surrounding areas since 1903. Their genuine desire to care for families is centered around integrity, values, and a commitment to honoring your family's wishes. Located on Old Hartford Rd, they are proud to be the hometown friends you can rely on. 
Best IT Company – Bluegrass Technology
BlueGrass Technology is a Veteran-owned and operated IT consulting and technology services company. As experts in cyber-security, customer service, telephone systems, cloud technology and backup solutions for any budget, we keep your information secure and your business thriving. We welcome the opportunity to become a part of your team!
Best Insurance Agency – Kentucky Farm Bureau
Kentucky Farm Bureau Mutual Insurance Company has been serving its members of Kentucky Farm Bureau since 1943 and is now the #1 property and casualty insurance provider in the state. Having four offices spread out in Owensboro and Daviess County makes it easy for the members of this community to access all the membership benefits, Insurance being the most prominent. Kentucky Farm Bureau is "Big on Commitment."
Best Insurance Agent – Gavin Roberts
Gavin Roberts has been serving members of Kentucky Farm Bureau across the state for 20 years. His mission is to provide a superior service experience that his members deserve and have the right to expect. He and his team pride themselves in being able to bring security, value, and peace of mind to members with quality products and claims service, all while striving to be the "preferred and referred" insurance provider in this community!
Best Law Firm – Foreman-Watson-Holtrey, LLP
Our attorneys offer award-winning legal representation in serious injury and wrongful death cases across the Commonwealth of Kentucky and in Southern Indiana.
Best Attorney – Chris Rhoades
Thank you Owensboro for your confidence in me and our firm. It is our honor to have the opportunity to represent you.
Best Financial Advisor – Mitch Settle
Mitch is a Director at Baird where he has worked for the last 34 years. Mitch and his team focus on building strong, long-term relationships to carry over to future generations by providing integrity, commitment and trust to every client experience.
Best Financial Advisory Group – Edward Jones
With a dozen local advisors to serve Owensboro, Edward Jones provides sound financial advice and planning to their loyal clients.  Their commitment to personal service has set them apart.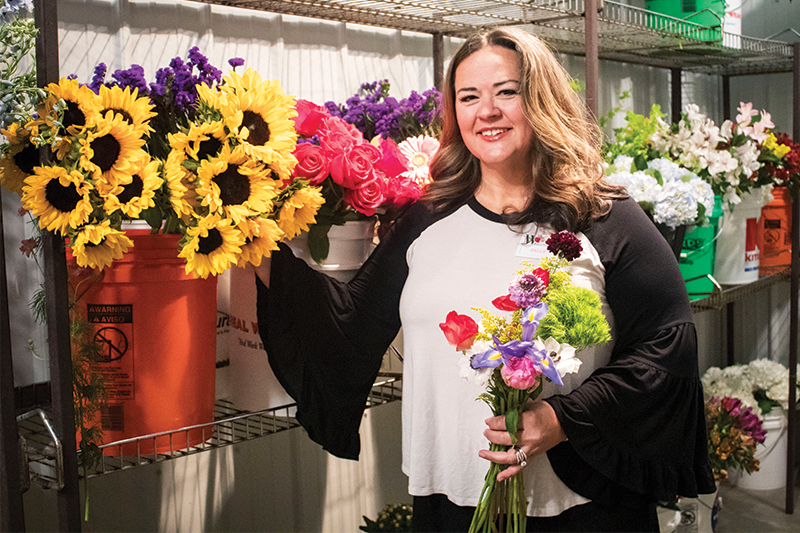 Best Florist – Welborn Floral
Welborn Floral is a full-service florist and gift shop providing floral arrangements, delivery, and rentals for weddings and corporate events. They have been family owned business providing service to Owensboro since 1958 and are honored to serve the Owensboro community for generations to come.
Best Boutique – Bella Ragazza
Bella Ragazza Boutique has moved to Wesleyan Park Plaza and has increased their assortment over the past seven years in business. They strive to be for every woman! You'll find sizes from XS-2X and a large assortment of jewelry and shoes. The new styles arriving daily are affordable, unique and worthy of compliments. You can even conveniently order from their website, shopbellaragazza.com, and pick up in store, or have shipped or delivered for Free!
Best Jeweler – Nick T. Arnold Jewelers
Family owned and operated since 1902, Nick T. Arnold offers a wide selection of fine jewelry from brands such as Alex and Ani, Pandora, Le Vian, Fossil, and more! They also offer in-house watch, jewelry, and clock repairs! You can visit them in person on Frederica Street or Calumet Trace. You can also shop online at www.shopnta.com
Best Consignment Store  – Robin's ReSale & Boutique
Robin's Resale & Boutique offers consignment for the entire family, plus a trendy new boutique with clothes for women sizes small through 3X. You'll find gently used clothing as well as formal wear, and they are now offering embroidery and new graphic tees.
Best Shoe Store – Shoe Stop
Now in their 21st year, Shoe Stop has become the destination for the "must have" items of the season. "Serve with a servant's heart" is the goal for the staff, along with providing an assortment that will meet and exceed the footwear wishes for the family. Visit their new location at 2768 Frederica St. in Wesleyan Park Plaza.
Best Men's Clothing Store – Bushay's
From fashionable men's styles to gifts and home decor, Bushay's has something for everyone. Visit them in the Lake Forest Town Center.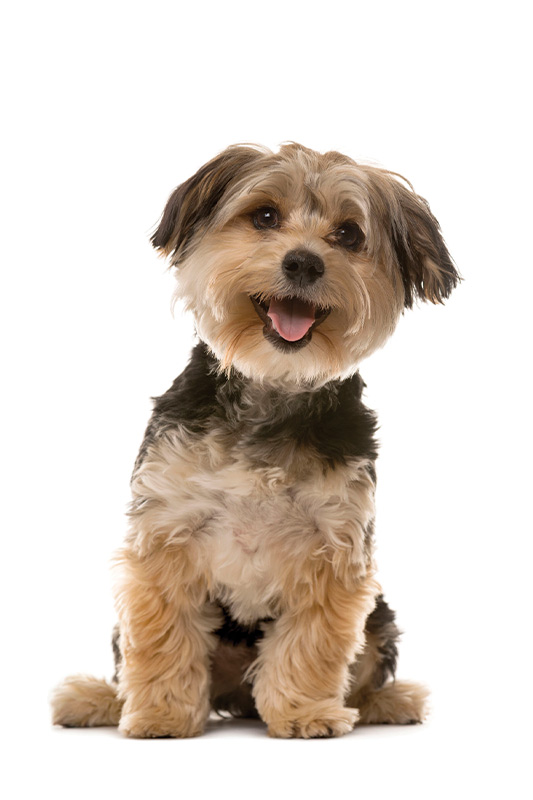 Best Veterinarian Clinic– Kentuckiana Animal Clinic
Kentuckiana Animal Clinic provides your furry family members with the best, compassionate and quality veterinary care. They are truly grateful for the trust the community places in their team, and look forward to continuing to serve you and your pets!
Best Veterinarian – Dr. Teresa Wills
Thanks to all of our many four and two legged friends for supporting Wills Animal Hospital through the years in so many ways. I wouldn't want to live and work in any other community.
Best Pet Groomer – The Dapper Dog
The Dapper Dog is a unique grooming salon dedicated to meeting the unique needs of your special pet with modern trims, daycare, and more! Owner Ashley Coomes is a certified Master groomer, and all of their groomers are professionally educated and certified in CPR and pet safety.
Best Golf Course – Pearl Club
Golf, dine and relax at The Pearl Club, a premier 18-hole golf course with spectacular views from Daviess County's highest points. Located eight miles east of Owensboro, the course provides players of all levels a challenging and diverse experience. You're invited! Public play is always welcome!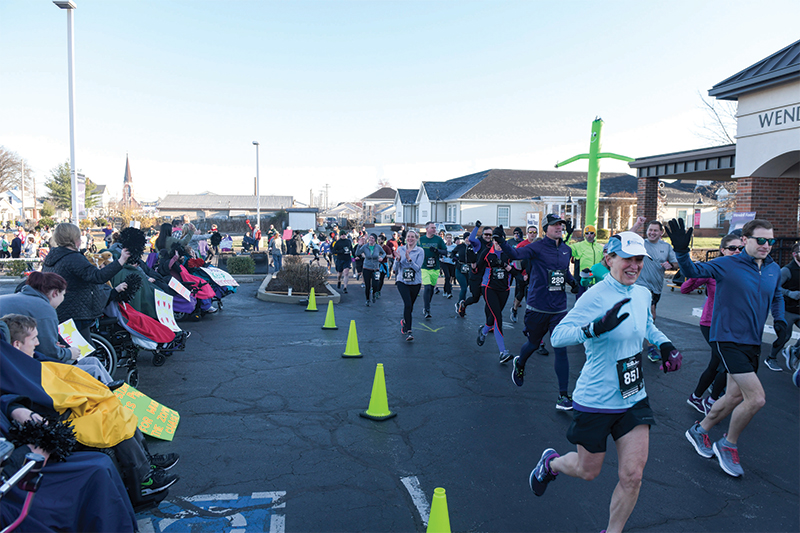 Best Running Race – Wendell Foster Half Marathon
2019 was the Wendell Foster Half Marathon's inaugural year, where nearly 900 runners from 20 states and 2 countries competed. The race benefits Wendell Foster, a local non-profit 501(c)(3) corporation that serves over 2,000 people a year with disabilities.
Best Gym/Fitness Center – Owensboro Health Healthpark
As Kentucky's only Medical Fitness Association certified center, the Healthpark supports a healthy lifestyle, body, mind and spirit in the communities we serve. The facility is a comprehensive wellness center that employs degreed and certified experts in the fields of exercise, diabetes education, nutrition and wellness. The Healthpark is home to a medical-based fitness center with aquatics, outpatient nutrition, diabetes education, the Parisi Speed School and the Golden Partners senior program, making it an integrated service delivery location for all your health and wellness needs.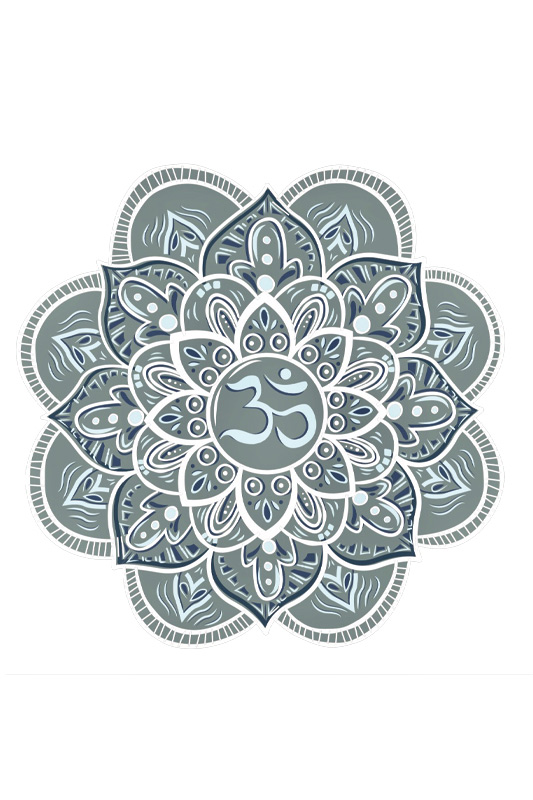 Best Yoga Studio – 270 Power Yoga
270 Power Yoga is about being up to something bigger than ourselves by creating connection, inspiring community, and showing up for each other on and off the mat. Their mission is to inspire people to live bold, authentic lives through the practice of Baptiste-inspired power vinyasa yoga.
Best Nail Salon – Pro Nails & Spa
For over 23 years, the friendly team from Pro Nails & Spa has worked hard to build up their local business, which could not be done without the support of their loving customers. Offering a wide range of dip powder, acrylic, manicure, pedicure, waxing, and permanent makeup services, Pro Nails & Spa is the #1 place in Owensboro for your beauty needs.
Best Barber Shop – Klutch
Klutch Barbers are proud to win the Best of Owensboro Living for the 4th year in a row! Klutch offers custom tailored haircuts, unique designs, and a one-of-a-kind experience. Schedule your appointment today with the free Booksy app!
Best Hair Salon – All About You
All About You is Owensboro's premier full-service salon. The staff is continuously undergoing training in all the latest techniques to offer their clients the most cutting-edge designs and trends to create their total look.
Best Car Wash – Sparkle Brite
Sparkle Brite is now in their seventh decade of keeping Owensboro's cars looking like new. Their attention to detail keeps customers coming back year after year.
Best Interior Designer – L. Ruth Interiors
L. Ruth Interior Design has been helping clients improve, develop, and personalize work and living spaces since 2008. Their team will work with you in implementing every phase of your project, from envisioning it to enjoying it.
Best Appliance Store – Green River
Green River is an appliance and furniture store providing service to the Owensboro area since 1964. They specialize in appliance repair with certified service technicians, along with complete kitchen appliance packages, laundry, outdoor grills, furniture and mattresses.
Best Lawn Care Company – Evergreen Lawn Care
Whether you want a scenic backyard or need to spruce up your landscaping, the experienced team at Evergreen Lawn Care is ready to help. Since 1984, Evergreen has been delivering the results their customers want, no matter how big or small the job may be.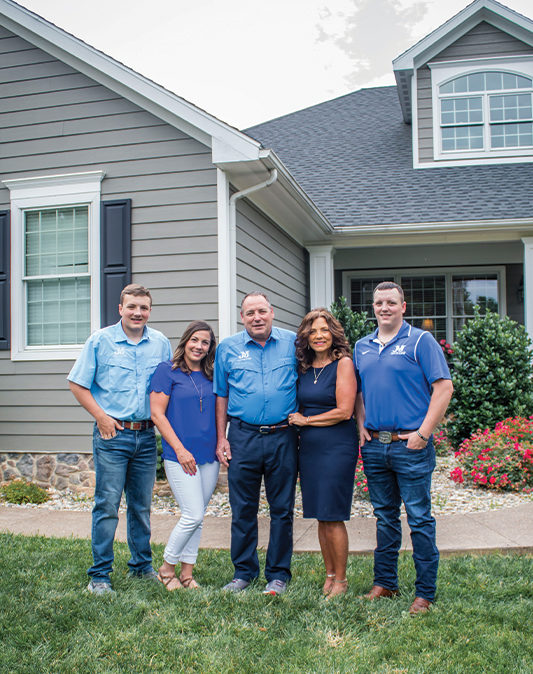 Best Home Builder – JMJ Custom Homes
JMJ Custom Homes is a family owned and operated business in Owensboro, KY with more than 27 years of experience. This Western Kentucky Home Builder performs all levels of home building and renovation. Founded by Rick Bivins, JMJ Custom Homes is a welcome change for many home buyers looking for a more personal experience in the custom home building process.
Best Remodeler – J&R Construction
Thanks for allowing us to serve you and your community for over 17 years. We are an award winning design build & home remodeling company.
Best Garden Center – Integrity Nursery  & Outdoor Living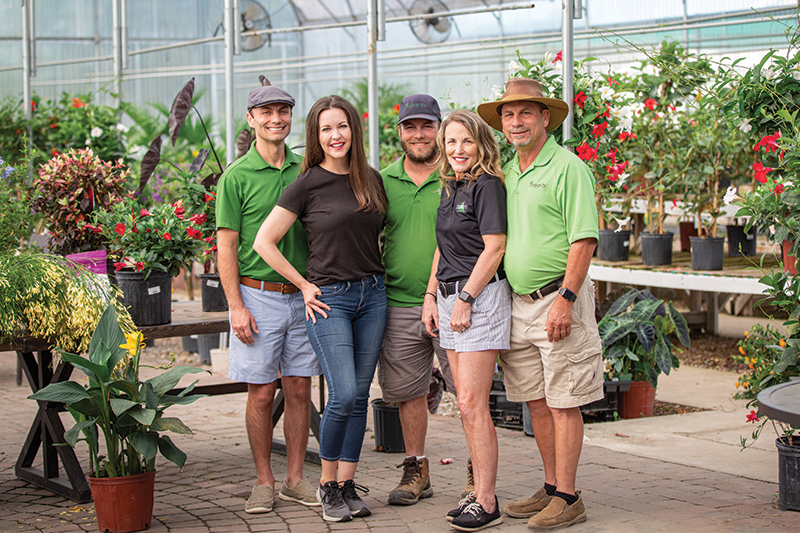 Family owned and operated, Integrity began landscaping and lawn maintenance in 1984. Since moving to Burlew Blvd in 2002, Integrity Nursery & Outdoor Living has become Owensboro's premier outdoor living store, specializing in nursery plants, landscape supplies, greenhouse flowers, outdoor furniture, home accessories and garden décor.
Best Furniture Store – Mudd's Furniture
Known for quality furniture and dependable service, Mudd's Furniture has a wide variety of home furnishings. You can find whatever you need for living room, bedroom and dining room furniture in their 25,000 sq ft showroom.
Best Home Accessories Boutique – Studio Slant
Studio Slant is more than your average gift shop. When you visit their location at 624 Emory Drive, it's all about the experience. From birthdays to thank you gifts to wedding registries, Studio Slant has you covered! Oh, and did we mention they also offer free gift registries, wrapping and delivery?
Best Cabinet Shop – Phill's Custom Cabinets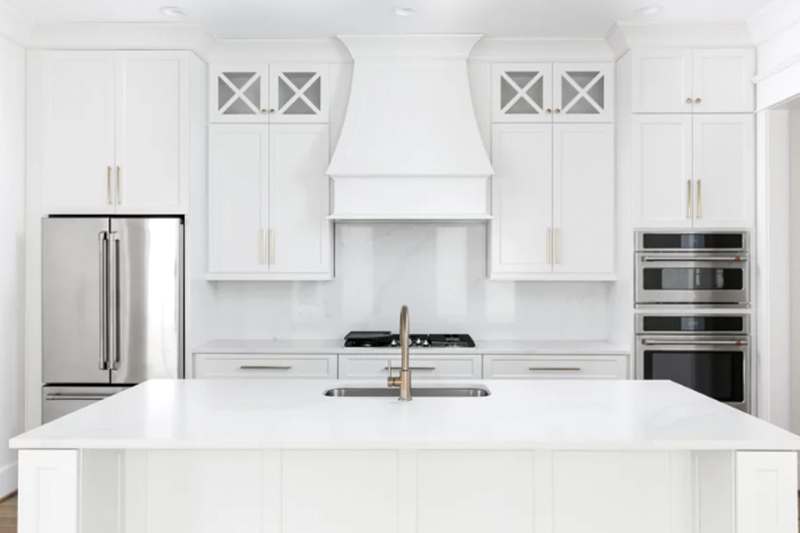 Phill's Custom Cabinets sets the standard for quality craftsmanship with attention to detail. Their custom cabinetry is the result of expert design and modern production techniques. With Phill's Custom Cabinets, you can get gorgeous cabinets, built locally to your exact specifications, for about the same price you'd pay at a big box store.
Best Local College – Kentucky Wesleyan College
We thank you, our Owensboro and Daviess County family for your support and the honor of being recognized as the Owensboro Living Best Local College for 2020. Kentucky Wesleyan College will proudly celebrate 70 years as a member of the Owensboro community in 2021. Our roots are deep and inside and outside of the classroom, Kentucky Wesleyan students experience the encouragement of a close-knit community committed to their well-being and long-term success. Our vibrant, welcoming community offers the social, service and leadership opportunities that lead not only to a career, but a career with a calling. Visit kwc.edu to learn more about getting on your Wesleyan Way today!
Best Place to Work – Owensboro Health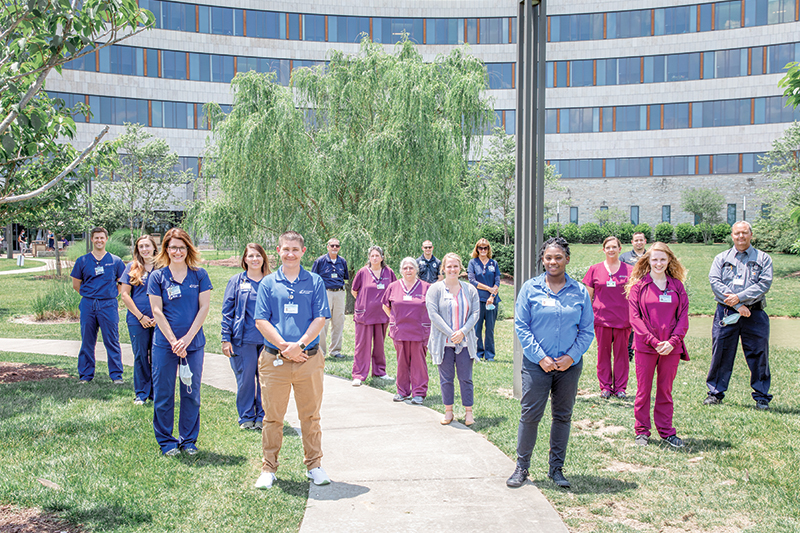 Owensboro Health team members are more than healthcare workers – they're your neighbors, friends and family. Every individual, regardless of their role, has pulled together this year to meet unprecedented challenges and keep our community healthy. We applaud these healthcare heroes for all they do and for making Owensboro Health a great place to work!
Best Radio Station – WBKR
WBKR became a country music radio station way back in 1972. Today, it's a multi-media broadcast company with a WBKR mobile app, active social media sites and its website- WBKR.com, which, in 2019, welcomed nearly 4.3 million visitors from around the world. WBKR's air personalities- Chad Benefield, Angel Welsh, Barb Birgy and Dave Spencer- are committed to bringing you a daily dose of country, community, heart and fun. We are The Country Station, 92.5 WBKR.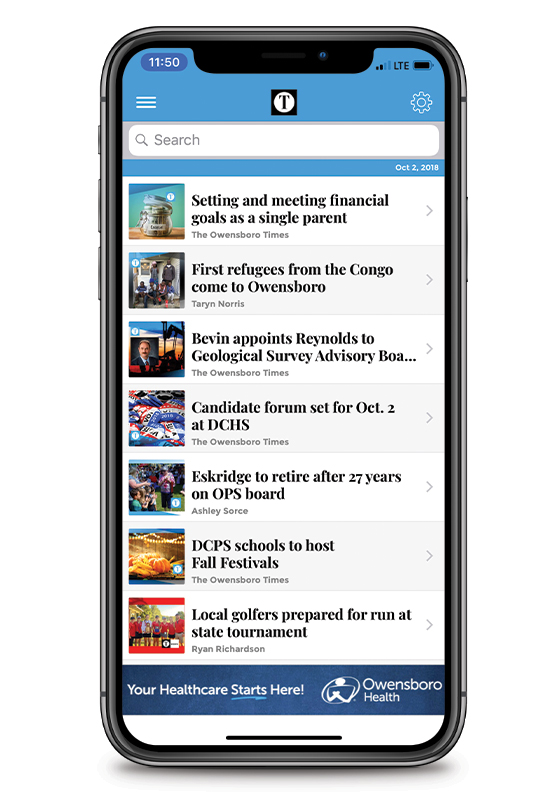 Best News Media – Owensboro Times
We would like to truly thank all of our readers for your support. It is an honor to be chosen as the Owensboro Living Best News Media for 2020. Owensboro Times will celebrate our 2-year anniversary as part of the Owensboro community in August, and we owe it all to you. We are committed to continuing to tell your stories and keeping everyone connected.
Best Radio Personality – Chad Benefield
You can catch Chad on WBKR each weekday morning 6am to 10am with Angel Welsh. In addition to being one half of WBKR's popular morning show, he is also Director of Content for Townsquare Evansville/Owensboro. When he's not in the studio, you'll see Chad emceeing a variety of charity, civic and concert events around the region, plus dance and cheer competitions throughout the Commonwealth of Kentucky. He also serves as the emcee for the Greater Owensboro Chamber of Commerce's Rooster Booster Breakfast.
Best Annual Event – ROMP 
Produced by the Bluegrass Music Hall of Fame & Museum, ROMP Festival attracts attendees from over 40 states annually to celebrate bluegrass and roots music, arts and crafts, and the beauty of Yellow Creek Park.
Best Photography Studio – Captured Moments
Captured Moments Photography is an international award-winning studio, specializing in family and senior portraits. You can always count on Captured Moments for beautiful, quality photos in the Owensboro area.
Best Charity Event – Owensboro's  Lip Sync Battle
Owensboro's Lip Sync Battle presented by Kentucky Legend benefits Puzzle Pieces, a nonprofit serving those with intellectual disabilities. The event raised a record-breaking $123,421 at the 2020 event in January with more than 2,000 in attendance. Maternity Services was crowned the overall champion and Keller Williams Realtor Brandi Rone raised the most money for the fundraiser.