A Charming Cape Cod in the Heart of Town
Photos by AP Imagery
Paul David and Kristen Hayden moved to 408 Magnolia Dr. because their growing family needed more space.
"We went from a 1,700 sq. ft. home that was not very functional to a great layout with tons of space," Paul David said.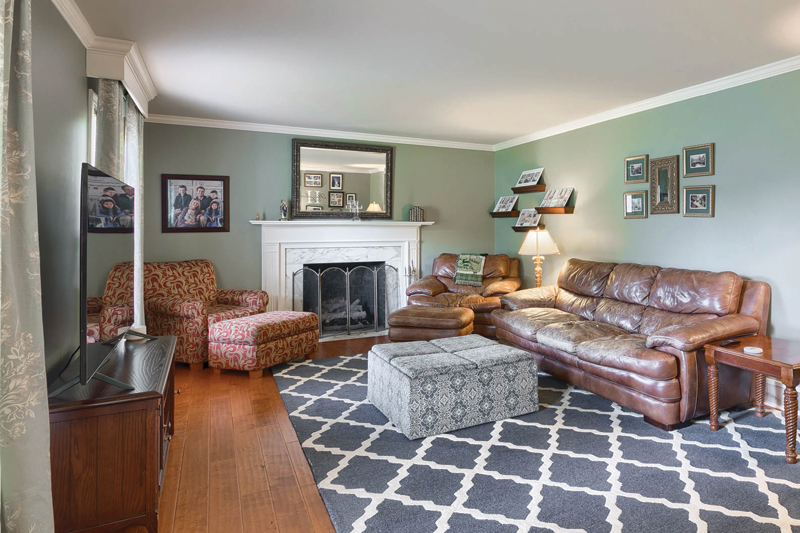 "We fell in love with the home almost at first sight. The quiet neighborhood right in the middle of town with plenty of room to grow was the main appeal."
When the Haydens and their four children, Parker, Abbi, Will and Jacob moved in in 2013, they spent the first two months removing wallpaper and painting. New flooring throughout the home came next, and then updated electrical. A few years later, the Haydens completed a major addition with a new master bath and closet along with a new roof.
Despite the renovations and ideal location, the Haydens made the decision to move this fall, opting for life in the west end of Daviess County.
"I grew up on a working farm," Paul David said. "I loved the country life and wanted my three sons and daughter to be able to experience that life. The new home has just about everything we wanted. Room to entertain both inside and out and land for the kids to roam, but still close to town for all the kids' activities."
About the Realtor
Ryan Rutman has been selling homes in Owensboro for over 13 years. He was honored to help the Haydens through the process of selling their home on Magnolia and buying their dream home in the country.
"Ryan was absolutely great," Paul David said. "He gave me an honest evaluation of my home and the areas that needed to be addressed prior to listing. Once the sign hit the yard, he kept us updated with everything. I really loved his use of technology. Whether it was booking showings or getting documents signed, the process was seamless. Ryan was there to provide empathy when the first offer came, and all of our questions and concerns started to fog our minds."
Ryan has grown his real estate team to include his wife, business partner, and fellow Realtor, Chivonne, as well as Realtors Stephanie Hardesty and Katie Drab. The Ryan Rutman Group is available to help both buyers and sellers navigate the current real estate market. For them, it's not about the houses, but about the relationships formed along the way.
Are you looking to buy or sell a home? Contact the Ryan Rutman Group today!