With a little inspiration from a Netflix series, two Owensboro-raised sisters have found professional success in Nashville by launching a professional organizing and home styling business. 
In early 2019, Ea Fuqua and Meg DeLong were both working for the same company, but they knew their jobs were about to end. Instead of being defeated, they pursued their dream of owning a business together. Ea got inspired after watching "Tidying Up with Marie Kondo" on Netflix and called her sister. The pair took it step by step from there, figuring out how they could launch a business to help de-clutter, tidy and bring peace and order to others' homes.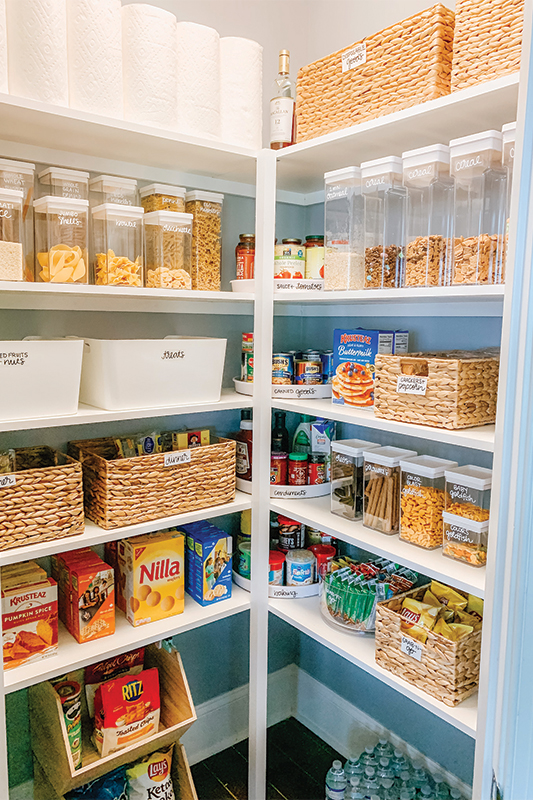 "We're both moms and we're both OCD Virgos," Ea said. "I was working from home, taking care of my kids, and I realized that if I was organized it made my life so much easier."
Ready to help others in the same situation, the pair asked some of their good friends if they could tidy spaces in their homes and take photos of their work.
"We worked for free and shared it on social," Ea said. Just a couple of months later, they launched The Tidy Home Nashville and haven't looked back.
"I don't think people realize that if you walk into your house and it's cluttered, it can make you anxious," Ea said. "That's what we want to help people with. Our target demographic is stay-at-home or working moms. It doesn't fix everything, but it offers a little slice of peace."
And the service is in demand.
"COVID-19 hit less than a year after we started, and in theory, that's a really scary time to start a new business," Ea said. "But everyone was stuck in their homes, looking at all their stuff. When you're not at home, it's easier to ignore everything. And this really can be a kind of self-care."
Beyond helping others, her favorite part of the business is working with her sister, Meg. "I'm the details, she's the dreamer," Ea said. "We know each other so well that we don't have to spend time bringing the other up to speed. We know what we need to be doing in the business."
Even though the two Daviess County High School grads don't operate in Owensboro, they have tips to help others get started decluttering their own homes.
"Honestly, the biggest tip is just start small," Ea said. "People get really overwhelmed when they decide to organize their kitchen and pull everything out. The middle is so scary when you have to figure out where everything is going to go!"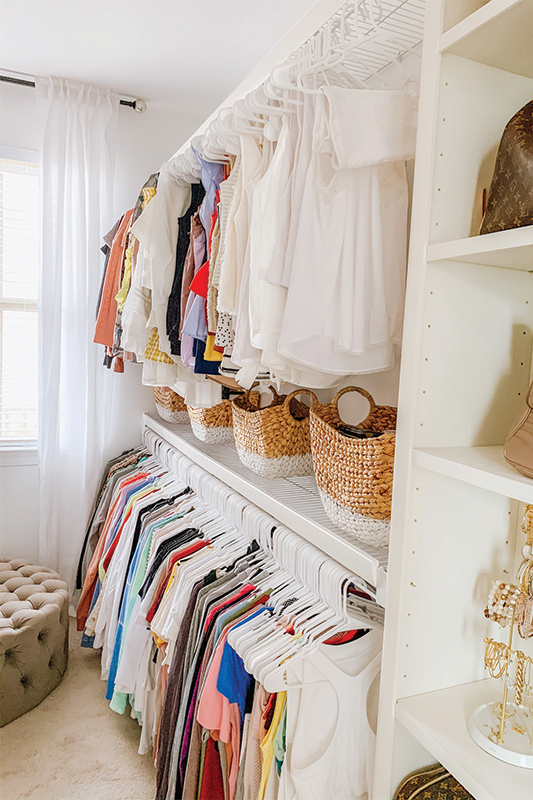 Instead of getting stuck in the mess, she recommends starting with one drawer. "Start where you keep your spatulas and utensils, and if you're not using something, donate it," she said. "Put everything else back in an organized manner."
If that's a success, move to the next drawer.
For mementos and sentimental items that can create unnecessary clutter, they suggest finding a place to store them outside of your everyday space. "They shouldn't be in your closet and then you don't have space for your shoes," Ea said. She keeps a plastic bin for mementos stored (and labeled) in her attic.
For items that aren't sentimental, get rid of anything that's empty or expired, or toys that have been outgrown. "You don't want to buy bins to store things you don't really want or need," Ea explained.
Their goals when working on a project are not just to make it beautiful, but to make it functional. "It's all about being able to read someone's life and what they have time for," Ea said.