Photos provided by Explore St. Louis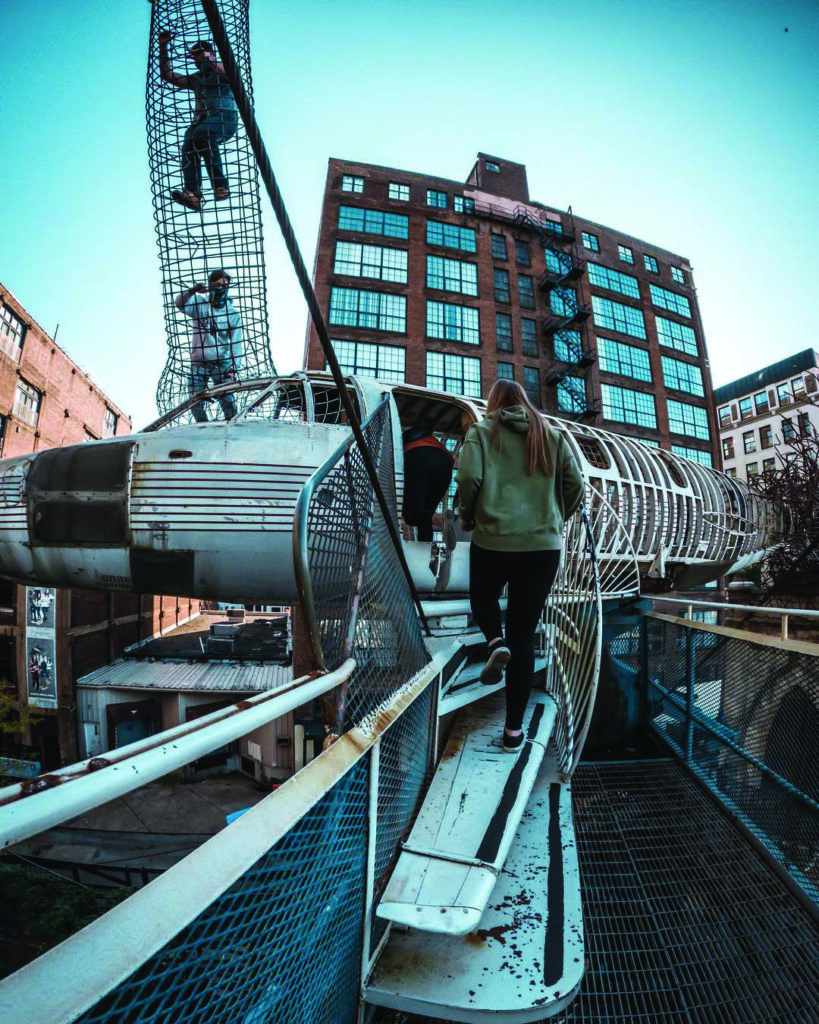 Friday
Check into Union Station Hilton Hotel
For years, Union Station served as a train station for the St. Louis area. Today, it plays host to a variety of restaurants and amenities, including the St. Louis Aquarium, The Wheel and Soda Fountain — a very kid-friendly restaurant.
City Museum: 2 to 4 p.m. 
Housed in an old shoe factory in Downtown St. Louis, City Museum is an ever-evolving, always-thrilling, artist-built playground full of weirdly wonderful spaces to explore. Entertaining for the entire family, it is the ultimate urban playground, created from reclaimed building materials, City Museum boasts features such as old chimneys, salvaged bridges, construction cranes, miles of tile and even two abandoned planes!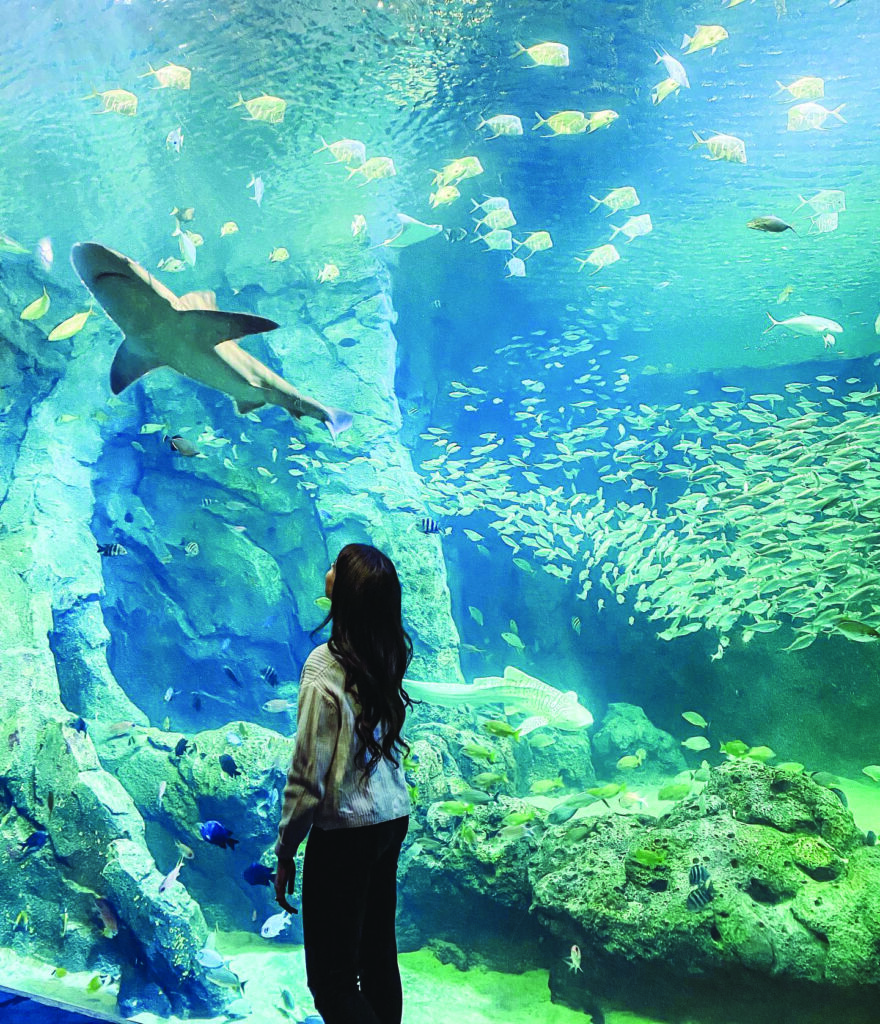 St. Louis Aquarium at Union Station: 4:30 to 6 p.m.
The St. Louis Aquarium at Union Station takes you on an aquatic journey unlike any other.  Whether you are coming face-to-face with a prehistoric paddlefish or Zebra shark, getting your hands tickled by the Doctor fish or feeling the rubbery skin of a ray, there's something for everyone.
Dinner at The Soda Fountain: 6:30 – 7:30 p.m.
Enjoy dinner and dessert at this modern soda shop serving burgers, hot dogs, BLTs, creative shakes and cocktails. This restaurant has made old school cool, serving up classics you love with a twist.
The St. Louis Wheel: 7:30 – 8:30 p.m. 
After dinner, be a little daring and travel to The St. Louis Wheel. At a height of 200 feet, the St. Louis Wheel offers panoramic, 360-degree views of the St. Louis skyline. Admire the city's architecture and catch a glimpse of the Gateway Arch and other iconic downtown attractions.
Saturday
Visit the Gateway Arch Museum: 9 to 10 a.m.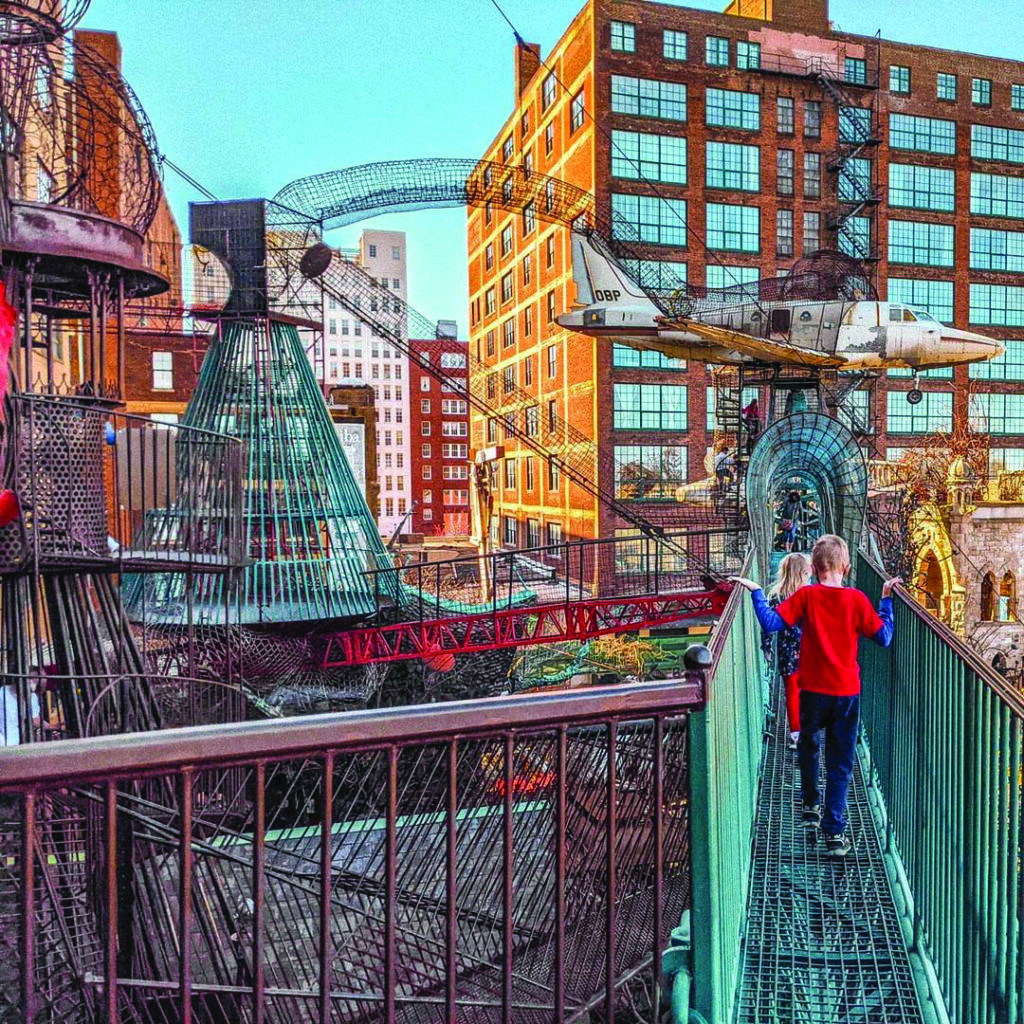 Visit The Gateway Arch — a 630-foot-tall monument built in 1935 to commemorate Thomas Jefferson's vision of a transcontinental United States. Discover previously untold stories of westward expansion at the Museum at the Gateway Arch.
Riverboat Tour: 10:15 to 11:15 a.m.
Gain a new perspective while cruising the Mighty Mississippi on one of two 19th-century
replica steamboats, the Tom Sawyer and the Becky Thatcher.
Gateway Arch Tram Tour: 11:45 a.m. to 12:30 p.m.
Fully experience the monument by taking a 45-minute tram ride to the top of the 63-story high structure for breathtaking views up to 30 miles in all directions.
Lunch at Salt + Smoke: 12:45 to 1:30 p.m.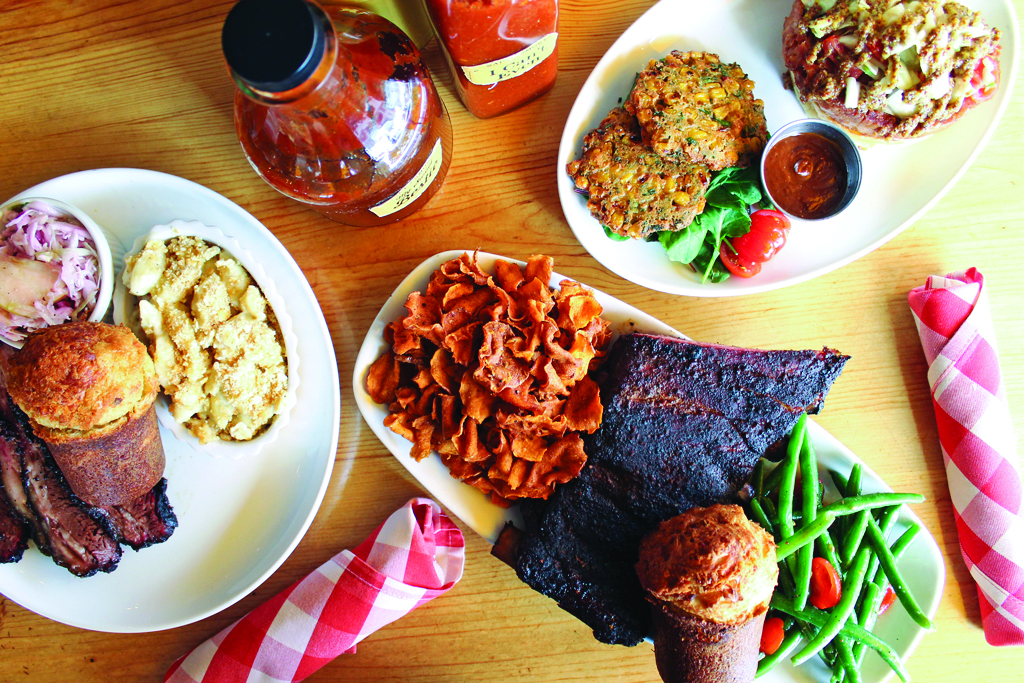 Stop into Salt and Smoke, a true-to-form BBQ spot for a lunch that will fuel the rest of your day. One location is less than a 10-minute walk from the Arch.
Saint Louis Science Center: 2 to 3 p.m.
Now that you've fed your belly – feed your mind at the Saint Louis Science Center. The Saint Louis Science Center combines experimentation, creativity and play to help people discover a passion for science and technology.
Saint Louis Zoo: 3:15 to 5 p.m. 
Home to over 16,000 animals, many of which are endangered, entry is free every day for everyone.
Dinner at The Boathouse
Have dinner at The Boathouse, a relaxed spot for a drink and casual dining with a waterside view, and paddleboat rentals.
Ice cream at Clementine's (Clayton location)
Looking for the best ice cream in St. Louis? Clementine's Creamery is serving it up.
Sunday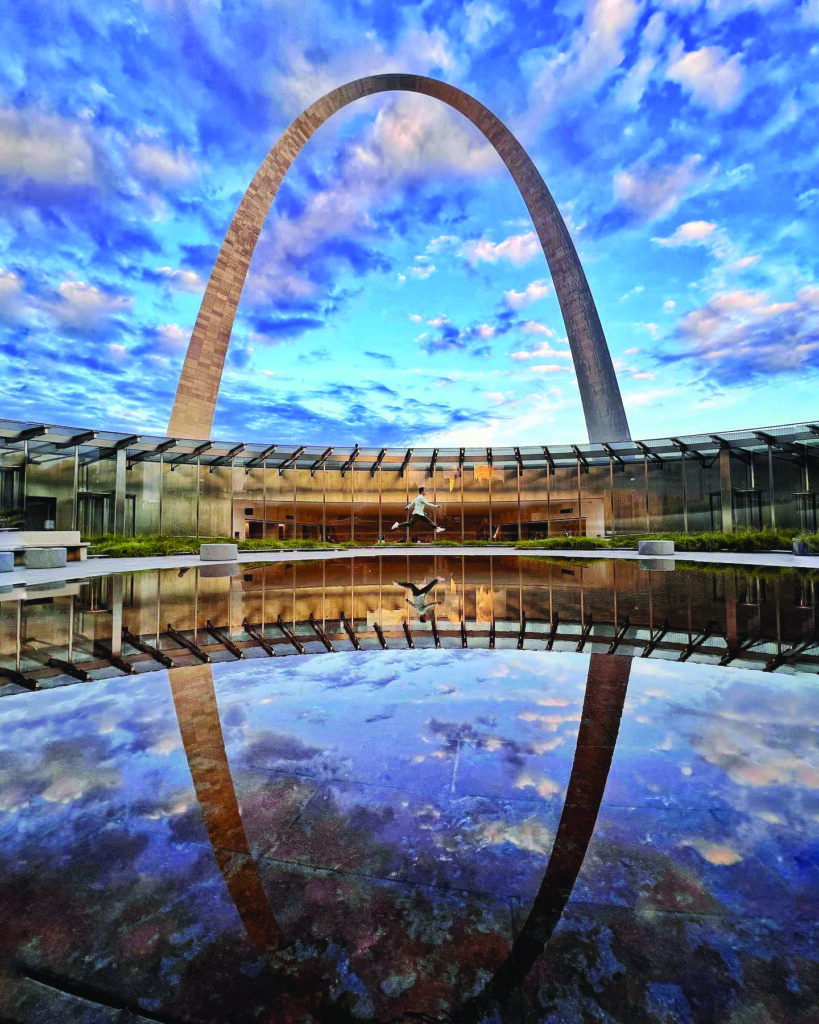 MADE for Kids: 10 a.m. to noon
MADE for Kids is a 7,000 sq ft maker space with a workshop, artist studio, design lab and entrepreneurs marketplace where kids can use their imaginations.
Lunch at Fitz's Root Beer: Noon to 1:30 p.m.
You've heard of breweries, but what about a craft soda brewery? Head to Fritz's for tasty food, giant root beer floats, sodas and more.
Endangered Wolf Center: 2 to 4 p.m.
As you get ready to leave town, visit the Endangered Wolf Center. The non-profit wildlife facility is dedicated to preserving critically endangered species of wolves. Your visit is sure to be a howling good time.