Photos by Cara Dee Photography

"When we stepped into the foyer through the original swinging doors, we felt right at home," Scott reflected. "It was perfect."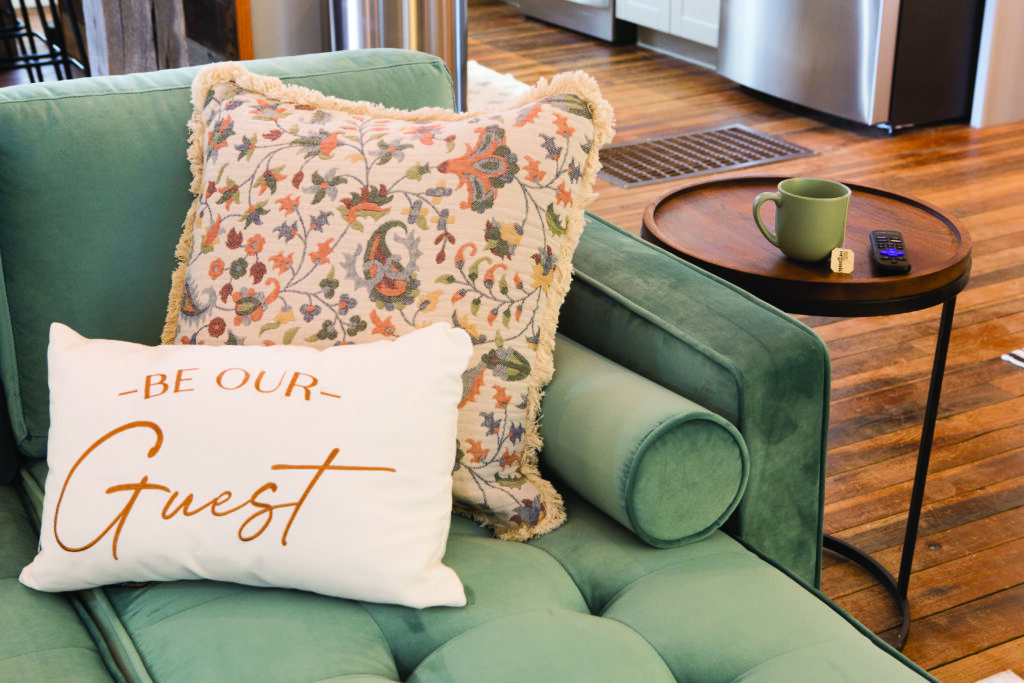 Located near Grandview, Indiana, the Storehouse (grandviewstorehouse.com) is nestled in the idyllic backdrop of rural Spencer County. Situated on 1.7 acres of land, this former church was built in the 1890s; it has now been transformed into a three-bedroom, one-bathroom Airbnb listing.

"We kept the original hardwood flooring," said Scott. "There are stained-glass windows in every room and 24-foot ceilings in the living, dining and kitchen areas. It's spacious but cozy, and the perfect getaway spot."

The main level includes 1,700 square feet; in the 1930s, a basement was added to the structure, which has the feel of an "old fellowship hall." The new structure has retained the look and feel of a sanctuary, with the back room of the property situated on the church's former pulpit.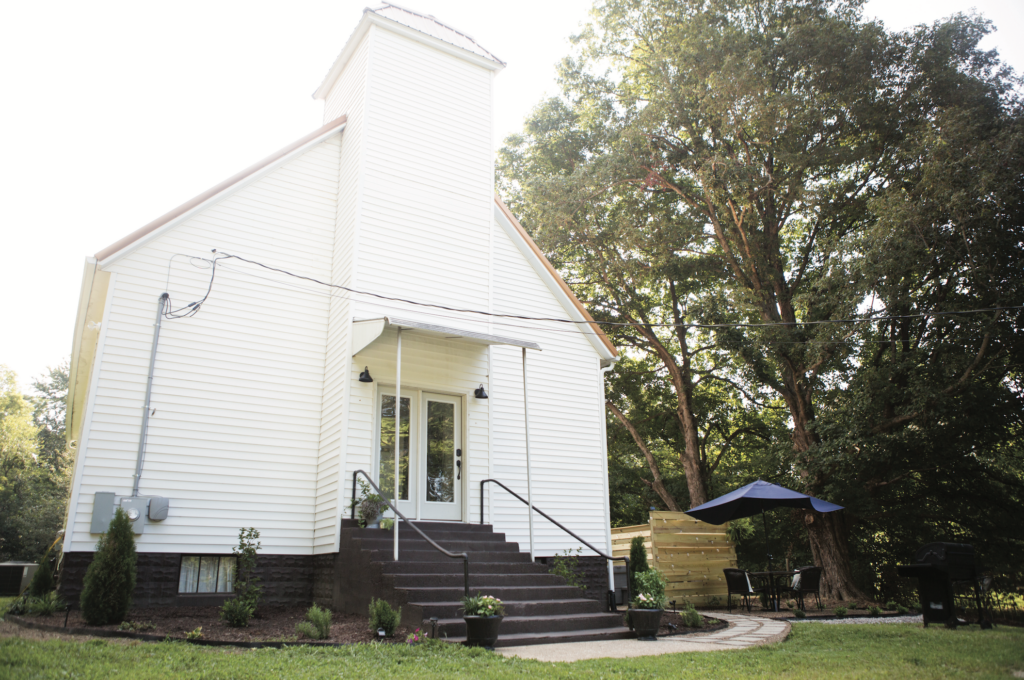 "The addition of a basement added another 1,700 square feet of living space to work with," Scott noted.

Modern conveniences are found throughout, combining current technology with old-world nostalgia.

Business travelers will find amenities such as fiber Internet and a workstation. Comfort is a priority, as well, with three lavishly-decorated bedrooms to choose from.

The living room features a 58" 4K smart TV, Bluetooth/vinyl record player, and plenty of seating. The first bedroom has a full-size daybed with a twin trundle; the second has a queen bed with memory foam mattress; and the third has a king bed with a green tea memory foam mattress.

"When we first purchased the property, some conversion had already been done but it was nowhere near ready to be a vacation/rental destination," Scott reflected. "We got to work fairly quickly: that meant purchasing furnishings, hunting for the right decor and statement pieces, and building a cohesive style for the house."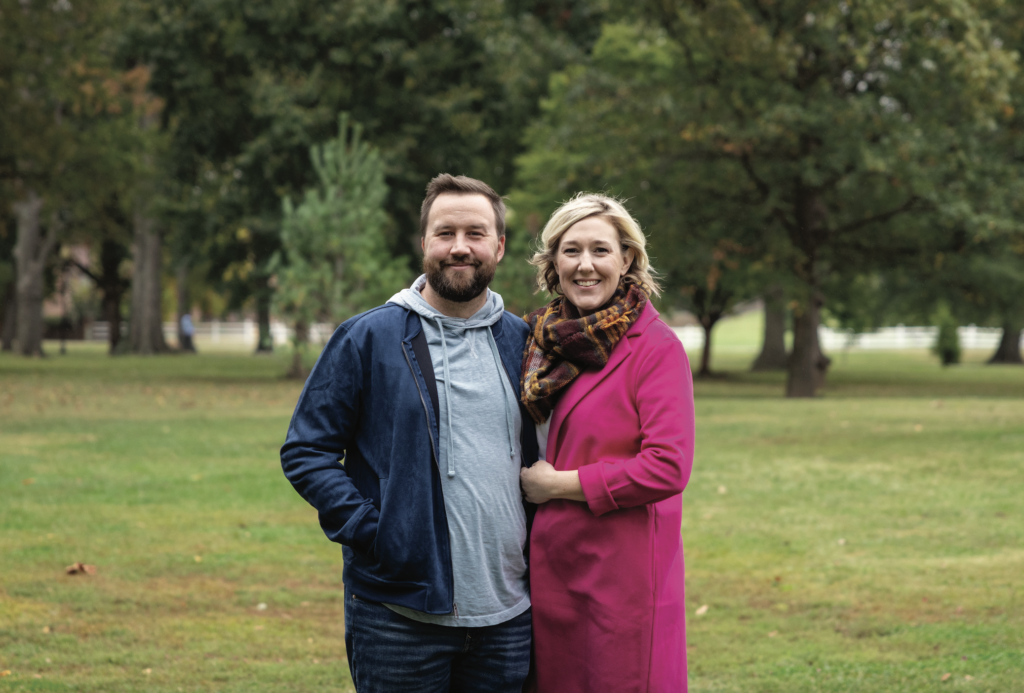 The couple renovated the exterior, as well, adding electronic key locks, a hot tub with a fenced-in area for privacy, a deck for outdoor seating, a large fire pit, and updated landscaping.

The fully-stocked kitchen provides a space for guests to cook and prepare food; items such as farm-fresh eggs are always available. A "marketplace corner" offers extras such as drinks, and guests can even find pancake and cake mixes, as well as a grill, for hosting family gatherings.

"We just hosted a mother-daughter weekend," said Scott. "And a family of missionaries recently stayed with us, as well. We love being a destination for those celebrating special occasions."
A boon for tourism and a preservation of the past have been accomplished with this renovated and revamped building.
"We love the community here," said Scott. "We have built relationships with the business owners in the area and feel a sense of responsibility to be a good neighbor. We are enjoying the opportunity to create a restful haven for travelers in such a warm, friendly community." OL