Photos by Jamie plain
It's been nearly three years since Dennis Weafer took ownership of Fetta Specialty Pizza & Spirits, the downtown pizza restaurant known for its creative offerings. With a background working in restaurants, he felt like it was time to go for his goal of being his own boss. "And, you know, everyone loves pizza," he said.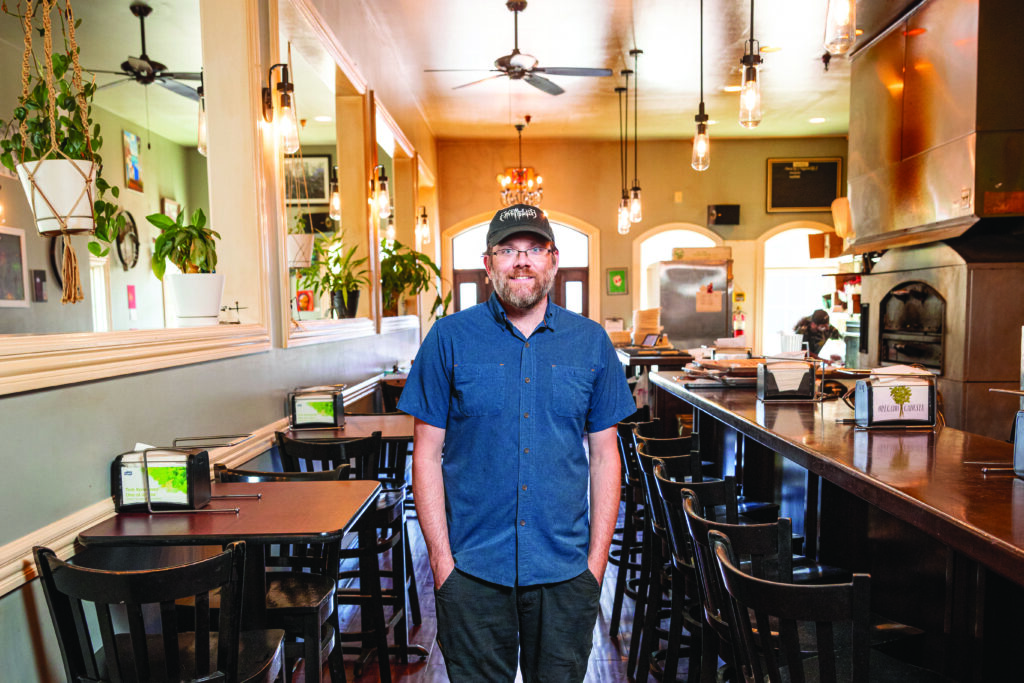 While that may be the case, Weafer's background as a chef brings a unique perspective to the business. "I was at Niko's Italian for eight or nine years," Weafer said. "I was out there with Niko, and then when he passed away, I became the chef there after that." He's also worked in the medical field for hospice, and also at Ellis Park for a bit. "But Niko's was kind of where I learned everything," he said.
While he may have swapped one Italian career for another, Fetta pizza is anything but traditional — featuring BBQ pizzas, mashed potato pizza and even a BLT pizza. But don't worry, they're also serving up the classics.
Weafer said he didn't make too many changes when he purchased the popular restaurant, but he did put his twist as a chef on it. "We did change the dough a little bit," he said. "We make more things in-house than some pizza places do. And that was a little bit of a change."
It turned out to be a winning recipe.
"We try to keep everything fresh and local with pretty much everything that goes on the pizza or whatever we produce in-house," he said. "You know, just that attention to detail and quality food. We try to give great service and good food to keep people happy and coming back."
Weafer said the restaurant's more unique pizza toppings allow the team to be creative and keep them from getting bored. "We're always trying to find something new and different," he said.
As for his favorites, Weafer said they change every day, but right now, it's the Chicken Chorizo Valentina, The Green and the Spicy Facemelter (which features chili paste, mozzarella, chili flakes, jalapenos, habaneros and pepperoni.)
The eatery also prides itself on an eclectic atmosphere, showcasing art from local artists and even hosting an annual art show.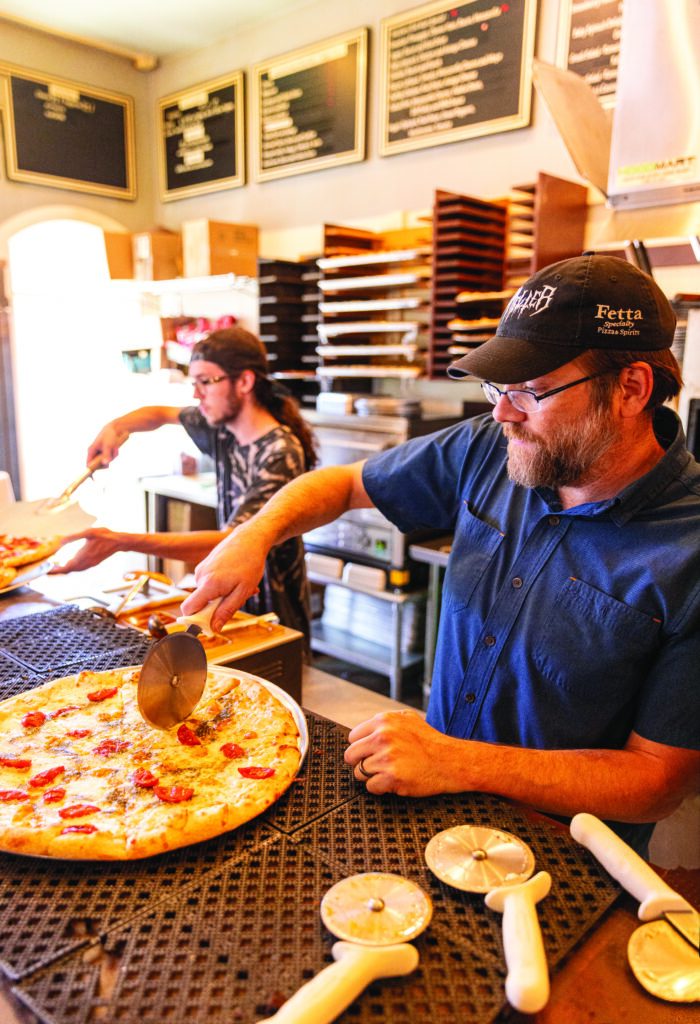 "We just like to support the local community as much as we can, as a small business and everything," Weafer said. "I think it helps bring out the uniqueness of a town when you have local businesses supporting the local artists and stuff like that. And we like to have fun, you know. It's a pizza place, so we don't take ourselves too seriously."
Serious or not, the community can't get enough of Fetta. With its prime location at 118 St Ann Street, by Smother's Park, the restaurant is enjoying the boom of summer.
"When the weather's nice, we are a little bit busier because there are more people downtown and stuff going on," he said. "When there are events or something at the Bluegrass Museum or anything that's going on, obviously it makes us a little bit busier. It's nice when people can sit out on the patio."
If pizza isn't your passion, they also offer a variety of salads, garlic knots, calzones and more.
You can try Fetta — which is Italian for "slice" — 11 a.m. to 9 p.m. Tuesday through Thursday, 11 a.m. to 10 p.m. Friday through Saturday and 11 a.m. to 8 p.m. on Sunday. OL