Photos by Jamie Plain
Summer is a time for entertaining! There is no better way to start your party than with a crowd-pleasing dip. Even though these recipes are very simple, they will keep your guests coming back for more and more. Just be sure to make extras just for yourself!
Dill Dip
Ingredients:
1 Cup mayonnaise
1 Cup sour cream
3 cloves minced garlic
2 Tbsp onion flakes
3 Tbsp fresh dill, chopped
1 Tbsp fresh parsley, chopped
Instructions:
1. Combine all ingredients together in a medium sized bowl.
2. Refrigerate in an airtight container overnight. Stir again before serving, and keep chilled!
White Pizza Dip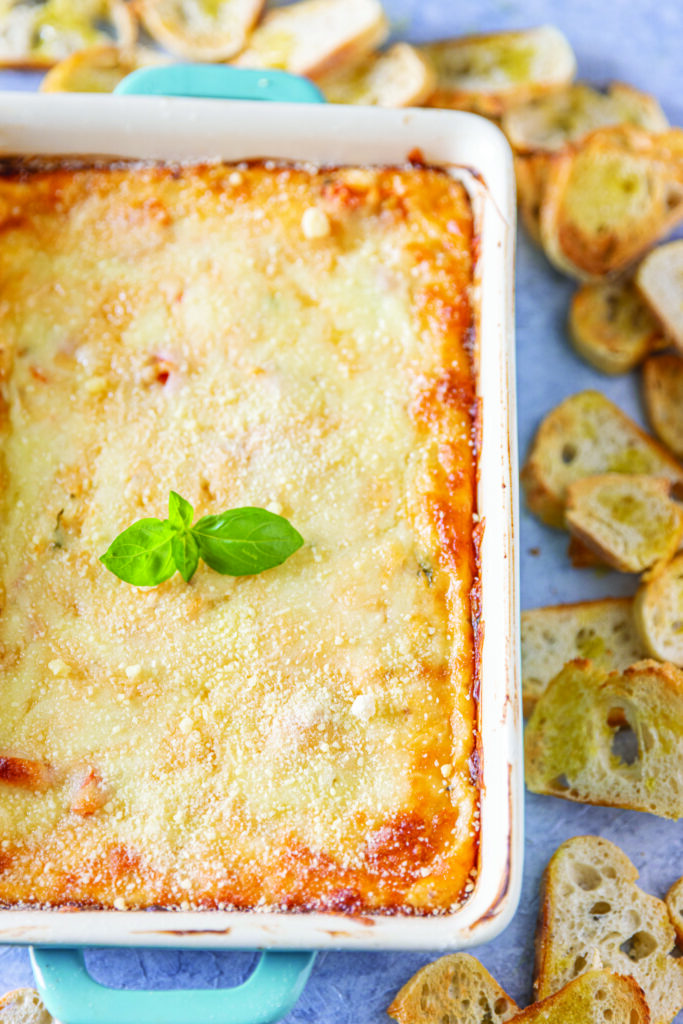 Ingredients:
1 pint grape tomatoes, cut in halves
1.5 Cups shredded mozzarella
1.5 Cups shredded provolone
1/4 Cup grated parmesan
2 Blocks cream cheese (16oz.) softened
4 garlic cloves, minced
1/4 cup fresh basil, chopped
1 Tbsp fresh thyme, chopped
1 Tbsp fresh oregano, chopped
olive oil, salt, and pepper for roasting tomatoes
Crackers/bread for serving and extra cheese to top
Instructions:
1. Preheat Oven to 400F. Line a baking sheet with aluminum foil. Spread tomatoes in a single layer and sprinkle with a bit of olive oil, salt and pepper. Roast for 25 minutes or until bursting, then set aside.
2. Mix soften cream cheese with mozzarella, provolone, and parmesan in an 6×9" oven-safe baking dish. After the cheeses are combined add fresh herbs, garlic, roasted tomatoes, and salt/pepper (to taste). Mix until combined and spread the mixture out before topping with an extra layer of the cheeses to taste.
3. Bake 25-30 minutes until the top is golden and bubbly. Serve warm!
Oreo Fluff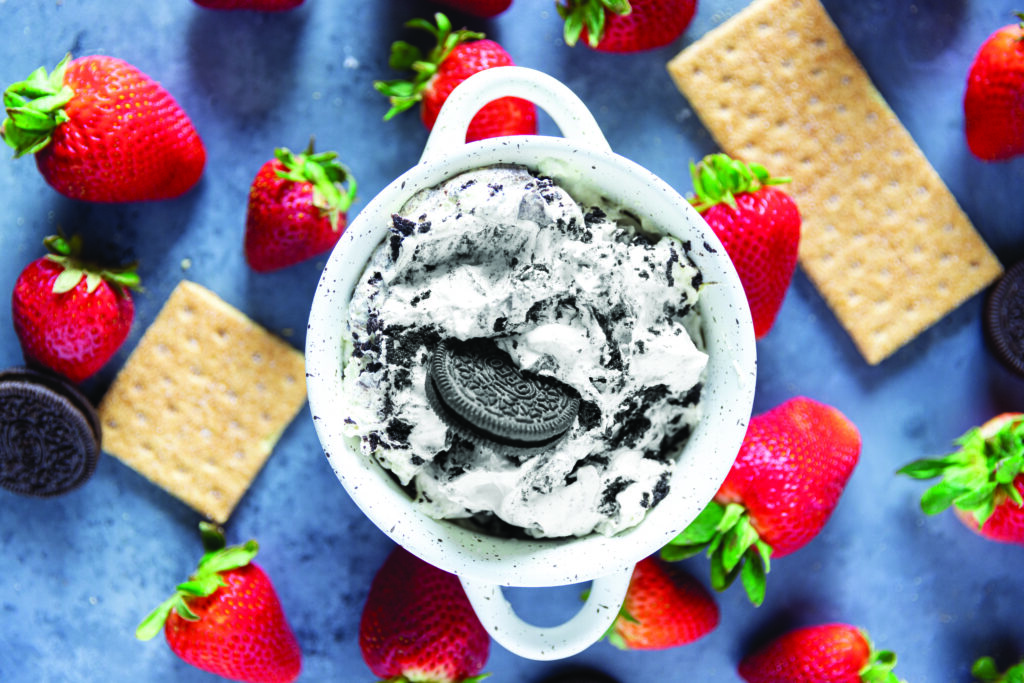 Ingredients:
1 box vanilla instant pudding (3.4 oz)
1 1/4 cups milk
4 oz. cream cheese, softened
1 tub Cool Whip
25 Oreos, crushed
Instructions:
1. Combine the pudding mix and milk in a bowl, whip until well blended and thickened. Add softened cream cheese and mix until smooth.
2. Gently fold in Cool Whip, then stir in crushed Oreos.
3. Cover and refrigerate at least two hours, serve cold! OL