Honoring the past while looking toward the future
Photos by Jamie Alexander
Opening a restaurant in the midst of a pandemic may have seemed like a crazy idea, but for Lizzie's Diner co-owner Elizabeth Thompson, the unprecedented times allowed for an easier transition. Taking over the former JD's Restaurant at 1420 Breckenridge Street, Lizzie's Diner opened to the public on Jan. 4, 2021.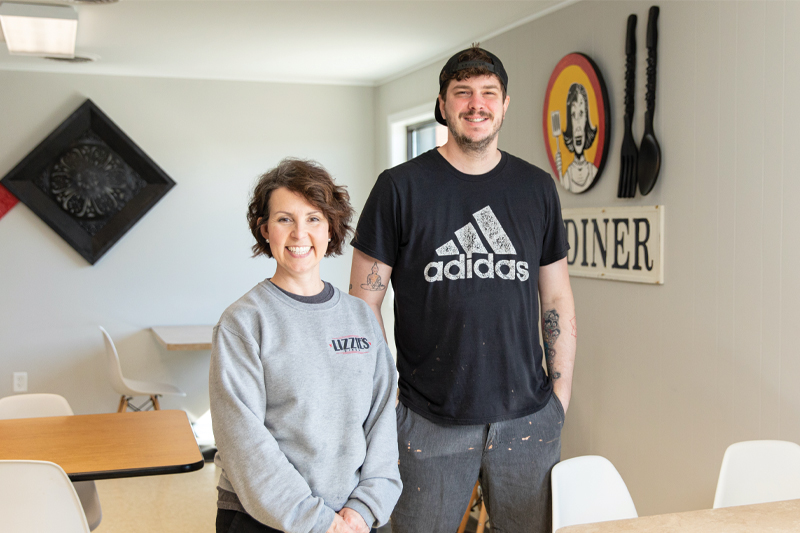 "It was a little scary," Thompson said of the COVID-era debut. "But it was a good opportunity to start slow. It was a little more gradual rather than slap us all in the face at once. Now, we are progressively getting busier as people are getting out."
Thompson, 50, didn't have any prior experience owning a restaurant. Five years ago, the mom of three took a job at Great Harvest after staying home for 16 years with her children. Thompson said she enjoyed working in the food industry and with the public, but desired more.
"I am almost 50, I was ready to jump out and do something on my own," Thompson said. She, along with friend and co-worker, Brandon Newman, opened Lizzie's Diner in a 50/50 partnership. Thompson can be found in the kitchen and Brandon handles the grill and expedites the food. The two share the business side of the operation.
Customers of Lizzie's can expect quintessential home-cooked, diner food—breakfast, burgers, sandwiches and daily plate lunch specials. Elizabeth says she recommends her favorites, the meatloaf and the chicken casserole.
While Elizabeth cooks all of the plate lunches herself, she did lean on the former owner of JD's, who willingly shared the restaurant's popular recipes.
"I had no idea how to cook on the large scale," Thompson said. "I wanted to make sure I was making enough of everything. I tweaked some things. I have added and taken away some things and made it my own."
As for the restaurant itself, customers are sure to find a noticeable difference. After a complete remodel of the inside, Thompson says it has a clean and crisp feel. Recognizing the history and the impact JD's had on customers and the community, Thompson said it was important to keep a little bit of JD's at Lizzie's. A keen eye will recognize a sign and table where a group of JD's regulars sat each morning and a Pepsi sign by the road that were all part of the former establishment.
Thompson admitted it was a little intimidating going into the same building as JD's, a community staple.
"I've tried to hold onto some things so that people feel like this is still JD's," she said. "I don't mind if people still expect it to be like JD's. It is, it just looks different inside and we've updated the menu a little bit."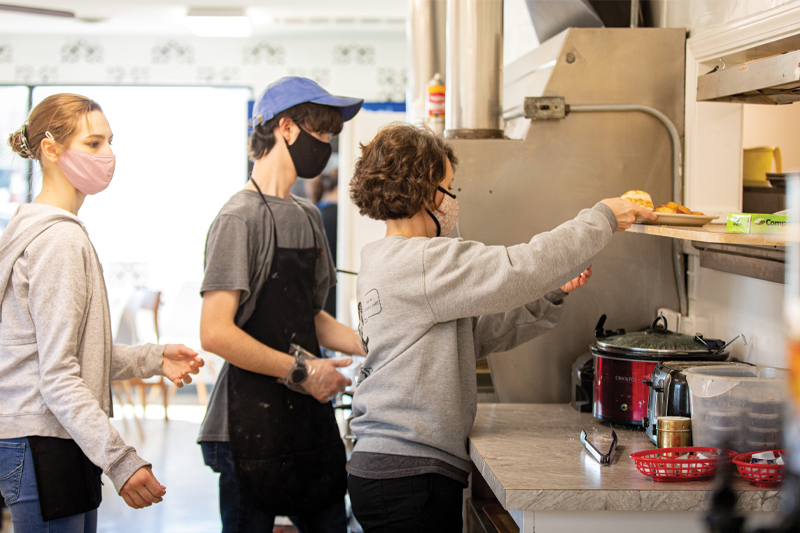 Some of the regulars remain and Thompson says Lizzie's has new regulars of its own for both breakfast and lunch.
"It's a compliment for someone to want to come eat at your place every day," she said.
Thompson is excited for the future of Lizzie's. Some days it feels overwhelming, she said, and hours can be long, "but it takes some time to get settled in."