Photos by Jamie Alexander
PeezO's Pizza has been all the rave on the local social media scene since June, catching the eye of several media outlets. Owensboro native and pizza enthusiast Larry Owen was furloughed from his position at Aleris, and decided to use the down-time to experiment with some pizza recipes. 
With a used convenient store convection oven, the entrepreneur began crafting pizza for friends and family, who would post photos of their pizzas on Facebook. A few days pass, and everyone wants a piece of the pie.
"I was laid off because of the pandemic, and trying to pay my bills," he said. "I started messing with my recipes, found something I liked, and got some friends to try it."
Owen created a private Facebook group on June 14, and invited 80 of his closest friends to join. Several likes, comments, and shares later—the group extended its reach to more than 1,000 members within the week—Owen secured a brick-and-mortar location for his business.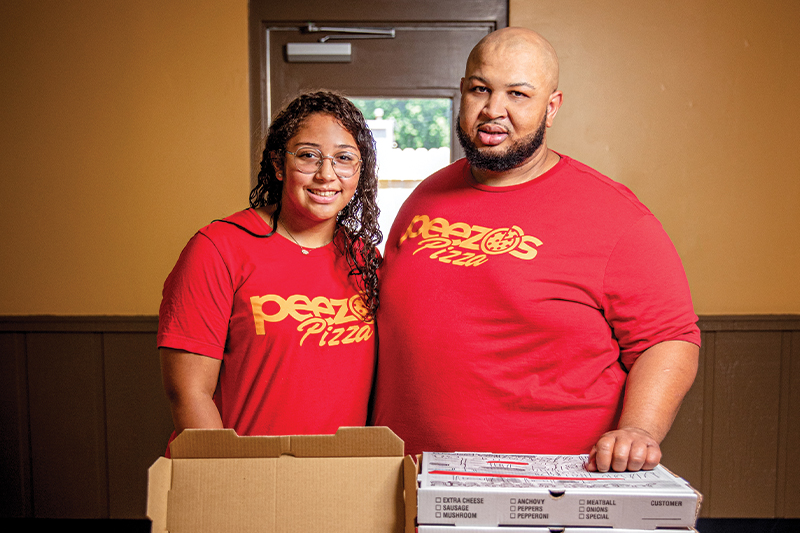 With permits and licensing in place, PeezO's Pizza is set to open at 2100 W. 2nd Street by the end of the month. With safety at the forefront, the restaurant will offer delivery and carryout for the first couple of months as they continue to monitor the virus and guidelines set forth by the state.
"People were instantly reaching out to find out how they could get one," he said. "Our kitchen is completely remodeled and ready to go—I have a few menu items I want to perfect, and then we will be ready."
While the vision and recipes are all his, Owen was quick to thank his family and members of the community that played pivotal roles in getting his restaurant off the ground. Local and renowned artist Aaron Kizer assisted with promotional material and signage on the building.
Adam Hansen of Pizza by the Guy invited Owen into his restaurant, where he experienced first-hand the several moving parts of the pizza industry.
"He didn't have to do that for a competitor," said Owen. "He showed me his entire operation and answered several questions that I had."
With his sandwich experiments not meeting his satisfaction, Owen most recently formed a partnership with Niko's Bakery to supply all of the bread for his gourmet sandwiches.
"I was not happy with my sandwiches until I started getting the bread from them," he said. "They welcomed me with open arms, and it's nice when businesses within the community can help each other out."
In addition to overcoming the many barriers that accompany opening a restaurant, Owen must also navigate through the many restrictions associated with the COVID-19 pandemic.
"It's challenging to open a business during a pandemic," he said. "There are so many uncertainties—you don't know what's going to happen—it's scary. They could close you at any point—I've spent the money, now I need to make it."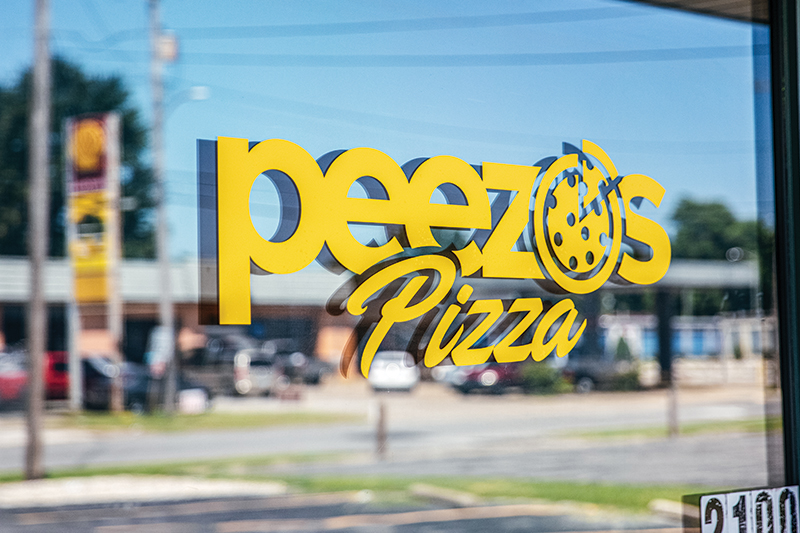 Most remarkable of all is that Owen is operating with no debt all while continuing to work full-time at Aleris and raise a family. His commitment to his family makes it difficult for him to justify sacrificing his benefits—that's why he is in search of some help.
"My whole family has been very supportive—I'm only in the position I am because of the people around me," he said. "I have to find some help, especially in the kitchen, to help me keep this thing running smoothly."
Owen spent the early portion of his career as an industrial contractor, traveling all over the nation. As a pizza enthusiast, he made it a priority to visit the local pizza establishments.
"I have been a pizza guy my whole life—it's always been a favorite of mine," he said. "I wanted a place in Owensboro where you could get a quality pizza that rivals some of the ones I've tried—Every time I post a picture, I get an instant reaction. I'm very grateful."