Photos by Jamie Plain
For over 35 years, 54 Pizza Express has been serving homemade specialty pizzas. When it opened in February of 1988, owner Cindy Tong said that it was one of the few businesses on Highway 54, but the owners could see that the area wouldn't stay empty for long.
Tong, with two others, began the restaurant, but Tong is now the sole owner. In 2000, she had many requests to open a second location on the west side of town, so the Starlite location opened at that time. But, she said, it struggled for the first few years since it was new to that side of town.
"If it wasn't for the people of Owensboro, we would not be here," Tong said.
She said one of the reasons she keeps going is that she really enjoys serving people and cooking.
"By the grace of God, I am where I should be," she said. "I enjoy taking care of the basic needs of people and being consistent with the price and product helps."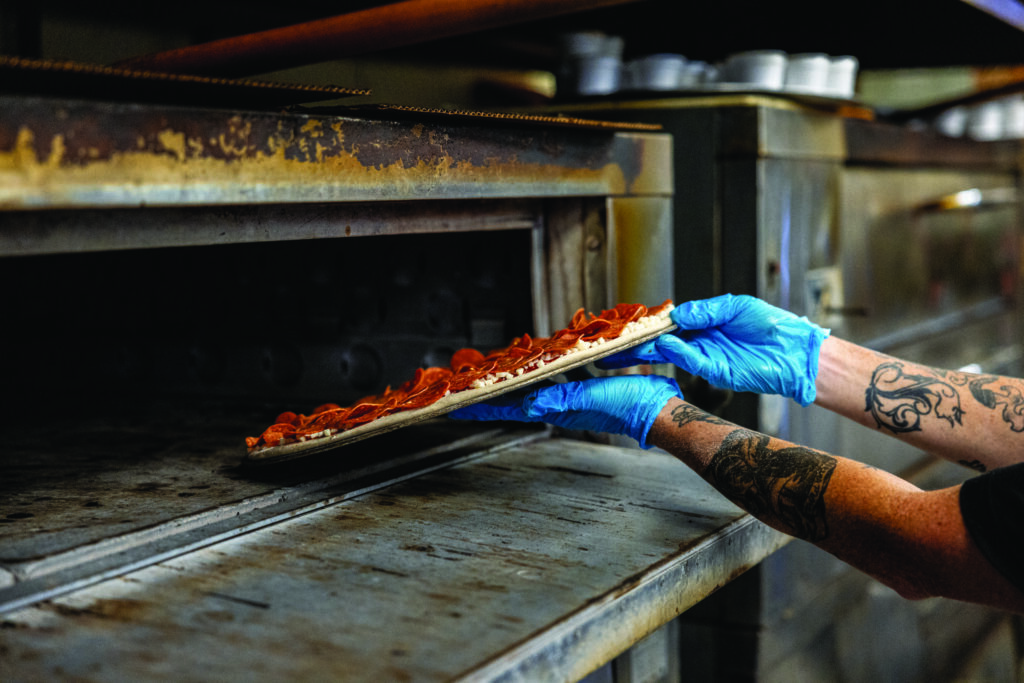 In fact, Tong said she often hears people saying that it is the best pizza they have ever had, and they will be back.
"But I want to hear the other side so I can do something about it," she said. "I want to take care of people."
54 Pizza Express offers delivery or carryout, along with a dine-in experience. Along with homemade pizzas, the restaurant offers breadsticks, salads, wings, calzones, strombolis, and a variety of sandwiches. Homemade lasagna and different spaghetti dishes are also a crowd favorite.
"Most definitely we have local and out-of-town repeat customers, especially if they were raised here," she said.
Tong said it is also by the grace of God that she has a couple of employees who have been with her for 23 years, from the start of the second location, and several who have been with her for many years and some that come and go.
"I am fortunate to have some come back," she said.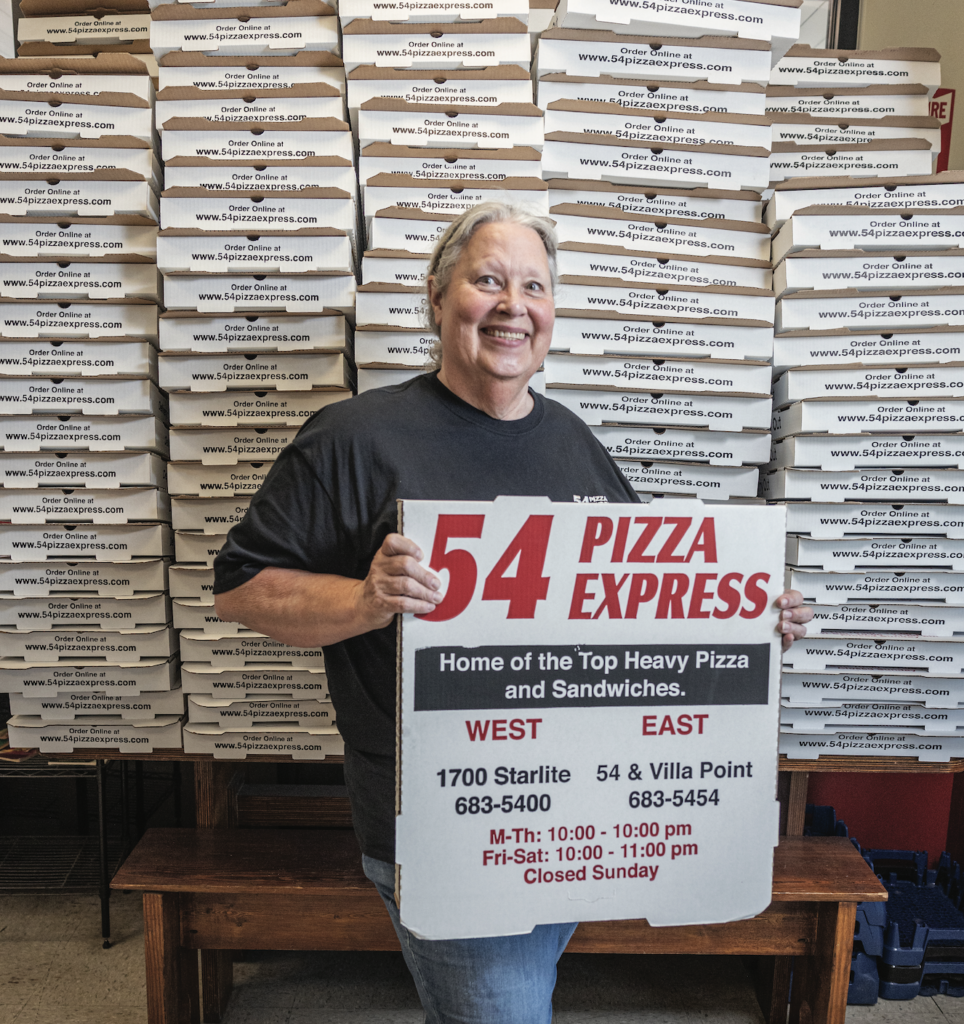 Tong believes it is the quality of their products – the dough and sauce specifically – that accounts for it being popular. Toppings are hand-cut – not packaged – and she said this is for the customer's value for the dollars spent.
Tong said the pandemic did affect business, but laughed saying she has never known when to quit – even when using her reserves.
"I am bull-headed; I always have been," she said.
Her customers thank her for this, and business has resumed for 54 Pizza Express.
54 Pizza Express is located at 3101 Alvey Park Drive on the east side and 1700 Starlite Avenue on the west side. Both offer dine-in, carryout or delivery. OL