Photos by Jamie Plain
In March 2021, when Owensboro Living last reported on changes at the Western Kentucky Botanical Garden, the garden had owned the WeatherBerry—the historic home bordering the museum property—for about six months. WKBG Executive Director Laurna Strehl said she was excited about the presence the home gave the garden from West Second Street and for the possibilities the building brought to the garden. Now, barely two years later, WKBG is well into phase two of a three-phase capital campaign.
The goal of the campaign, which is called The Pathway to Growth, is to fund a dedicated Welcome Center at the WeatherBerry, construct a multi-purpose pavilion, and pursue an overall expansion of the gardens themselves. "We are a little over $600,000 away from our goal," Strehl says, revealing that Phase 3 won't start until they have reached their 2.8 million goal. Currently, 2.175 million in funds have been committed and 1.3 million deposited. Those who pledge have up to five years to make good on their commitment, and opportunities range from a $250 engraved brick to $500,000 to name the new pavilion.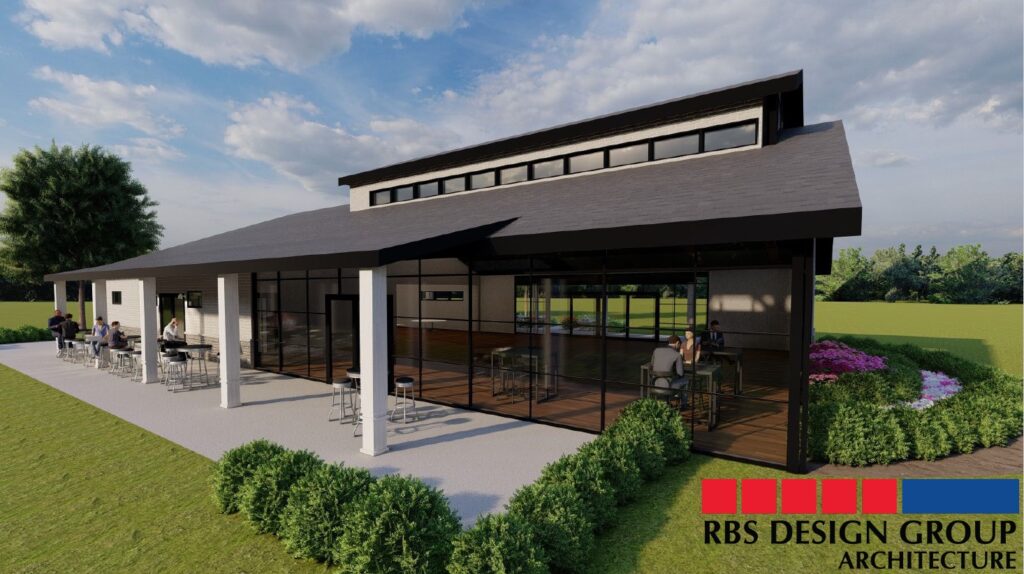 Plans for the pavilion have evolved since initial discussions a few years ago. "Pavilion brings to mind more of a picnic facility, really," says Strehl, "but this pavilion will be an enclosed, full-use facility that will expand the garden in so many ways." The pavilion, she explains, will not only be a special event and meeting center (WKBG averages 50-60 private events such as weddings, meetings, birthday parties, memorial services, and baby showers per year) but it will offer a contingency for renters in the event of foul weather. "Currently, if we have a field trip and it rains, we really can't go on with it," she says. The pavilion will also offer ADA compliant bathrooms and make the garden more accessible for all. Those who have long been familiar with gardens will recall that a ranch home was moved across town to the gardens and served as the initial events center. That building will be demolished, as the Weatherberry is already serving the purpose that the ranch home originally fulfilled. According to Strehl, maintaining another facility is too expensive and time-consuming.
Though the proposed changes and upgrades to WKBG are certainly something to look forward to, Strehl stresses that her number one goal for the public space is for it to be a place Owensboroans think of when they wake up and wonder, "What am I going to do today?" "I want everything we do, and every day at the garden to be a special event," she says. She encourages people to come to the garden with no agenda; "pack a lunch, bring bubbles, coloring books, a blanket to sit on…it's not a formal garden, you can get off the path and explore."
Strehl's suggestions should appeal to all, especially those with children, and she hopes to see the garden used as a space for organic play and togetherness. However, enhancing programming for families and children via the Children's Garden, a section at WKBG, is on the to-do list for 2023. So is utilizing the garden after dark. A "Veinticinco de Mayo" party is scheduled for May 25, shortly after local schools dismiss. The event will feature mariachi bands and food trucks. The garden's website and calendar are constantly being updated to keep people informed. As the weather warms, dear readers, make an effort to get off the beaten path and make your way to the Western Kentucky Botanical Garden.