A Vital Part of the Agricultural Community
Photos by Jamie Alexander
Kentuckiana Livestock has been the Tristate's leading livestock auction market for more than seven decades. The group is part of the Livestock Market Association (LMA) and serves several counties in Kentucky, Indiana, and Illinois. 
Kentuckiana specializes in cattle, but they also facilitate goat and sheep transactions. Aaron Walker has been involved with Kentuckiana for most of his life, and said the market plays an essential role in the area.
"We're providing a necessary service to the local community and bordering areas," Walker said. "Livestock producers need a good, reliable place to market cattle. We're fortunate in this area that we don't have to drive 100 miles to conduct business."
Most local farmers own mother cows, and Kentuckiana's primary objective is to assist the calf producers in marketing their calf crops. The organization also sells cull cows, bulls, and feeder cattle.
Danny Fulkerson and Riley Livestock own the market, while Walker serves as the auctioneer. The process has many moving parts, but Kentuckiana's seasoned veterans and the knowledgeable agricultural community have it down to a science.
"Producers and ranchers will bring their product to the stockyard where it is sorted into uniform groups," Walker said. "Like cattle is paired together and offered to buyers who will background them, vaccinate them, ween them, and any preconditions to send to a finishing yard out west or Texas."
Walker said calves primarily remain in the region until they reach 850 pounds. He added that the meat quality depends on the finishing yard and how well they adhere to suggested feeding standards.
"You have to start with a good quality product, and our local farmers do that," he said. "If the finishers don't continue to feed the cow properly, the result can be a sub-par product."
Kentuckiana's long-standing success and reputation are likely attributed to the many generations of families keeping cattle farming in the area relevant. Walker said farming is generational by nature, and the market embodies a family atmosphere.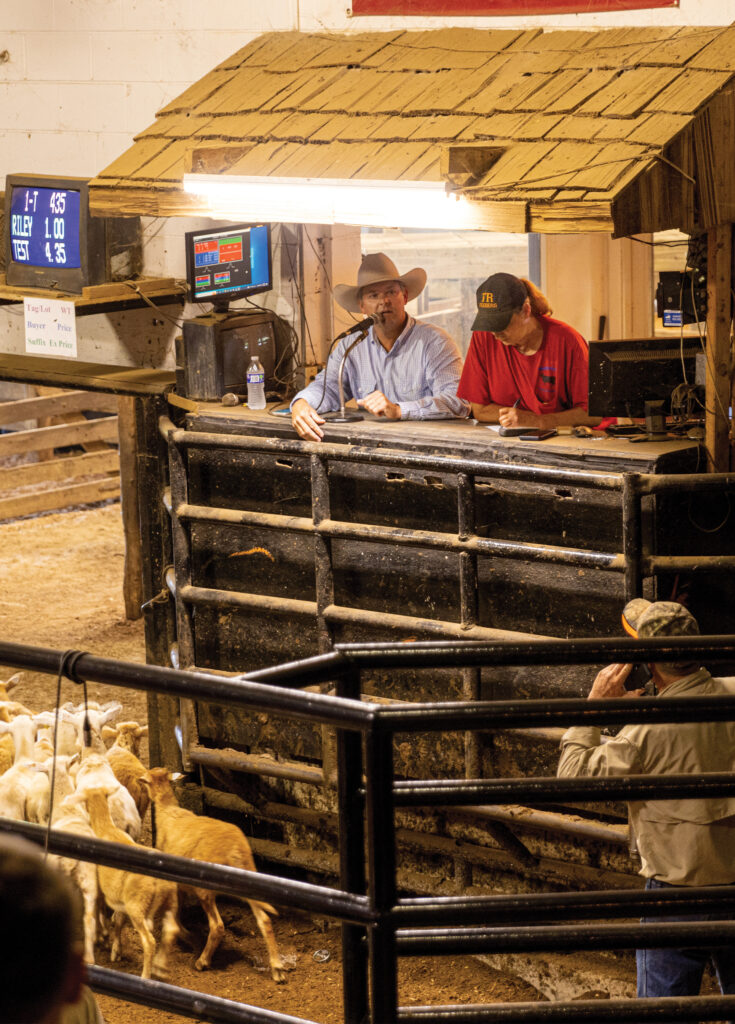 "There's definitely a lot of repeat business from several generations of families," he said. "There's one individual in his 90s who has only missed two auctions since the market's conception."
Kentuckiana hosts sales every Monday at 1 p.m. with few exceptions. They also facilitate certified and preconditioned health sales on Thursdays.
While the market continues to thrive, Walker said the number of cattle farmers in the area continues to dwindle. He is hopeful that a young generation of farmers will take an interest in the industry.
The Baker family created the market in the 60s, with Mike Baker continuing to clerk every sale. Fulkerson is tasked with grading every calf that enters the market.
"The need for the yard is what makes it successful. Without this, we would have to travel a long way to market our cattle," Walker said. "We operate with honesty and integrity at the forefront of what we do, and we have enough producers in this county to keep it going." OL