For many Americans, it's a difficult concept to think that our children would have to sleep on the ground each night. However, in Haiti this is a reality that is faced each night at what we would call "bed time." A bed would seem a luxury, a roof would be humane.
[tw-divider]Fundraiser[/tw-divider]
Huts for Haiti will be at selling BBQ at Towne Square Mall North (Shoe Stop) on June 25 & 26, 2015.  Visit https://www.facebook.com/hutsforhaiti for more info.
[tw-divider]Fundraiser[/tw-divider]
According to Amnesty International, more than 2 million people were homeless after the earthquake that violently shook Haiti, January 12, 2010. Data from September 2014 shows 123 camps for internally displaced people (IDPs) remain open in Haiti, housing 85,432 people. Estimates suggest that 37,000 houses have been repaired, rebuilt or built. However, less than 20% of the housing solutions provided as a response to the disaster could be seen as long-term, or sustainable. Instead, most programs only provide temporary solutions in the face of what could be another looming disaster.
A group of concerned men from several different local churches, Matt Castlen, David Duckwall, David Nash and John Warren, decided to make tragedy into triumph.
The group originally travelled to Haiti to build housing, sharing God's grace and love with the people there. The goal of the mission is to start by building the huts to create opportunities to share the message of Jesus Christ with those in need.
After a trip to Haiti, one of the men had seen the huts provide housing to a few of the locals. He came home to research this opportunity as a mission project, and was able to locate the specific huts used.
Since the 2010 earthquake, upwards of 60 "Safe T" homes were constructed through Global Compassion, providing emergency housing for disaster in this third world country. Each structure measures approximately 280 square feet.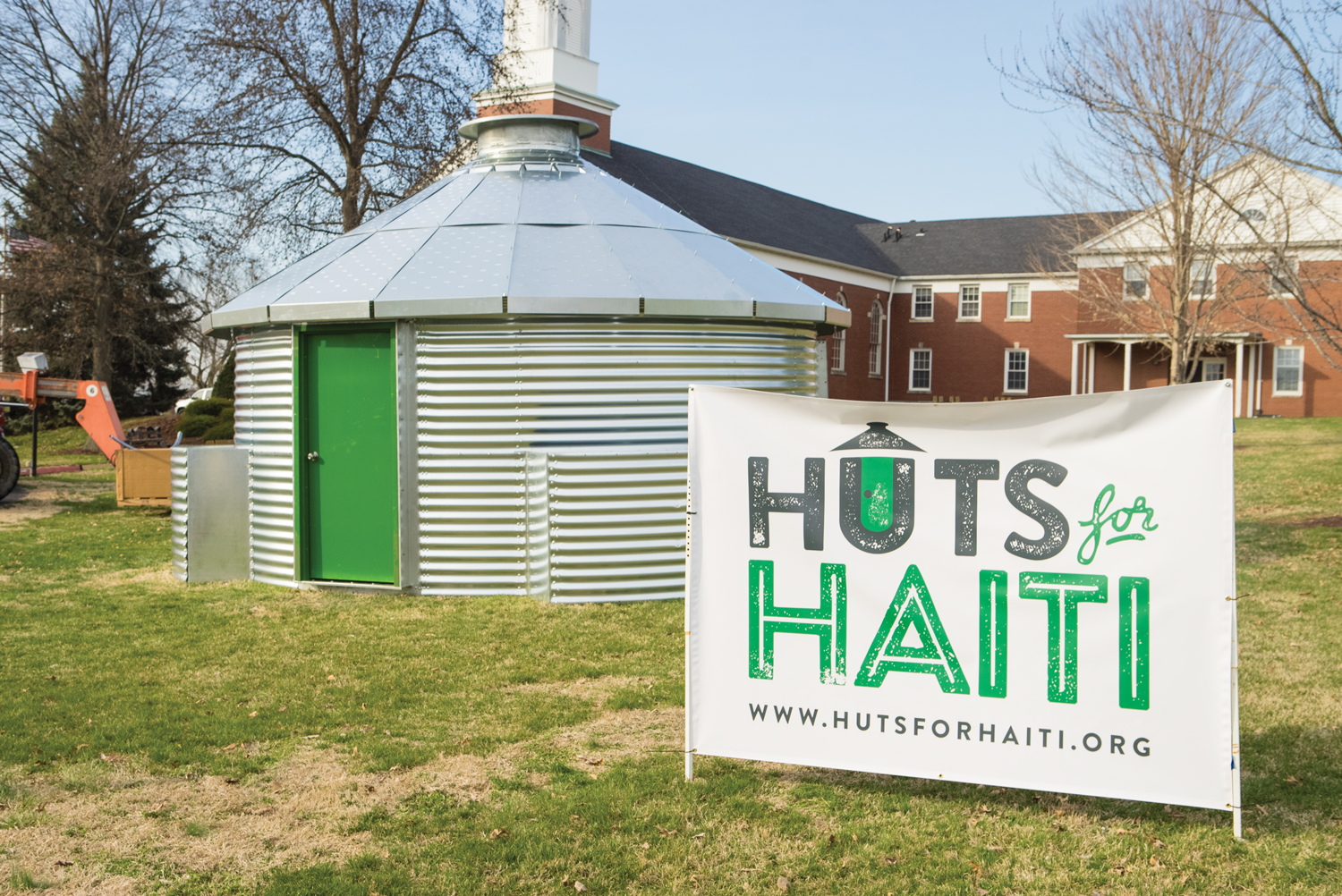 Recently, the group began a fundraiser to help see this dream to help their fellow man, in Haiti, come to life.
The fundraiser is for steel homes that the team will travel to Haiti and construct from February 16-23, 2016. The goal is to raise funds for ten homes at a cost of $6,000 per home, plus shipping. These homes will provide protection from hurricanes, earthquakes, and theft. Each dwelling has a water collection system that funnels water to boxes that are attached to the sides of the hut. The side boxes are filled with soil used for a counterweight for high winds, but also a place to grow vegetables and fruits for food. Huts are equipped with a loft to provide a place for a family of ten to sleep, instead of sleeping on the ground. They are well ventilated with a double roof structure to provide cooler, more comfortable temperatures in the hot climate.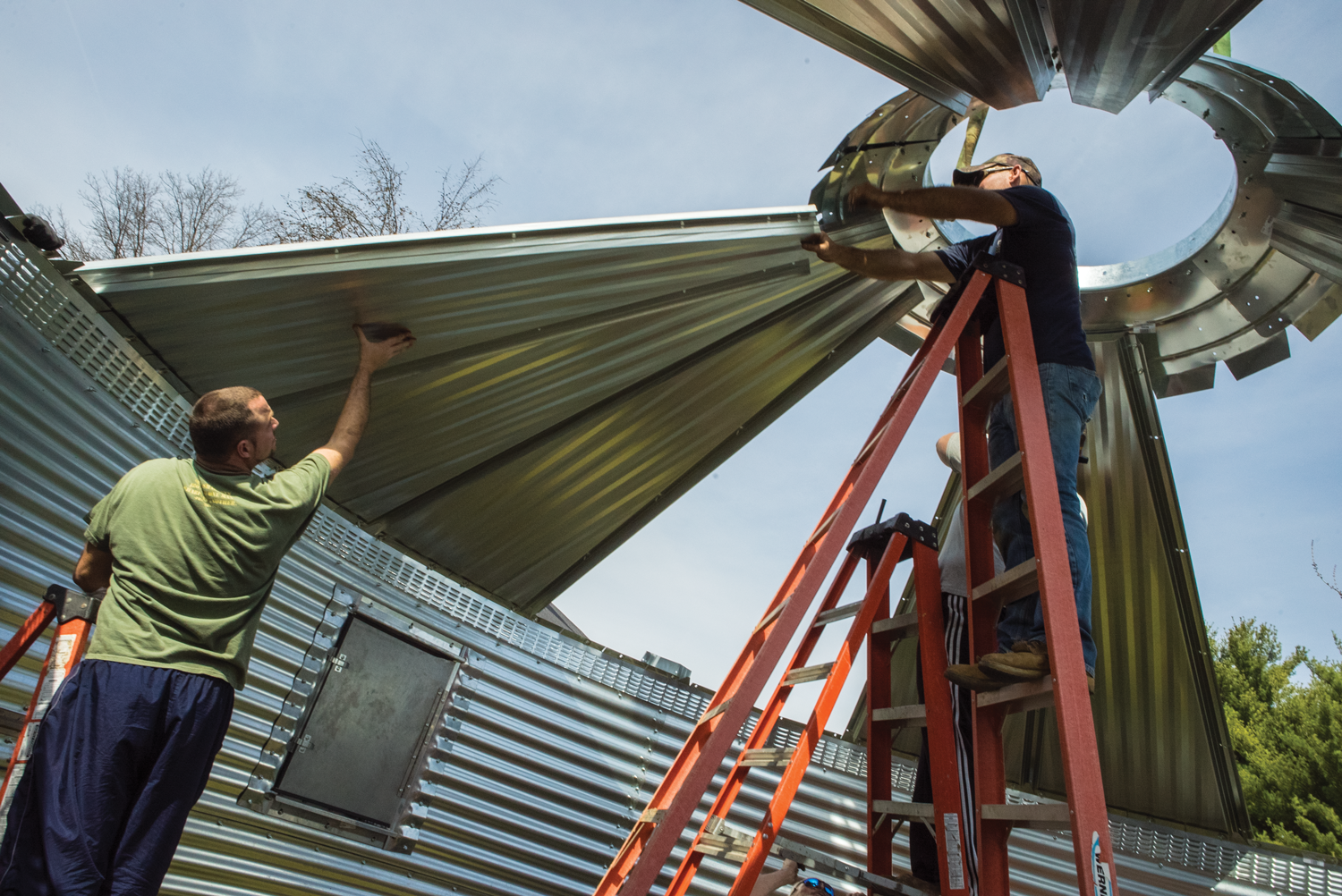 The men say that words can't describe the living conditions in Haiti. Add to that a corrupt government, over population, limited water supply, lack of employment and limited food supply, and you can begin to grasp the obstacles that the people of this country face. Castlen, Duckwall, Nash and Warren hope the people allow for them to share the love and grace of Jesus Christ with them. The team is not going to Haiti to build houses strictly for humanitarian needs, but to be servants of God's Kingdom and share His love with people. The homes will provide a place for the families to raise their children in a safe environment. The hope of these missionaries is that the people they encounter will be open to the saving grace of Jesus Christ, so that one day they will walk on streets of gold with their Christian brothers and sisters.
As of Thursday, March 26 the hardworking group has raised over $26,000.
If you feel compelled to donate, you can help us build these Huts for Haiti by checking out www.hutsforhaiti.org
Contribute to Huts for Haiti
To make a donation by check, mail to:
Global Outreach International
P.O. Box 1
Tupelo, MS 38802
In the memo line of your check please write: "Heady's Haiti Hut"
When donating online, please add special instructions to the seller: "Heady's Haiti Hut"