Lessons Learned at Western Academy
Scholars and facilitators of the Western Academy at the H.L. Neblett Center meet every other Saturday in an effort to close the academic achievement gap of black males in grades three through six in the Owensboro Public School System.
At the beginning of each session, the scholars stand and recite the Academy's creed.
Academy teacher K.O. Lewis leads the students in the recitation, but before they begin, he emphasizes the soft skills so necessary to the scholar's development — keep your shoulders strong and your head held high.
"Be confident…be strong," Lewis tells the boys. "Don't be afraid to stand in front of classmates. We are all here for a purpose, and it's all positivity."
When the scholars finish, Lewis reminds them to internalize the words they have said.
"They mean something," Lewis tells the boys.
The Student Creed of Western Academy is a blueprint from Black Male Working Academy in Lexington, which is the model for Western Academy.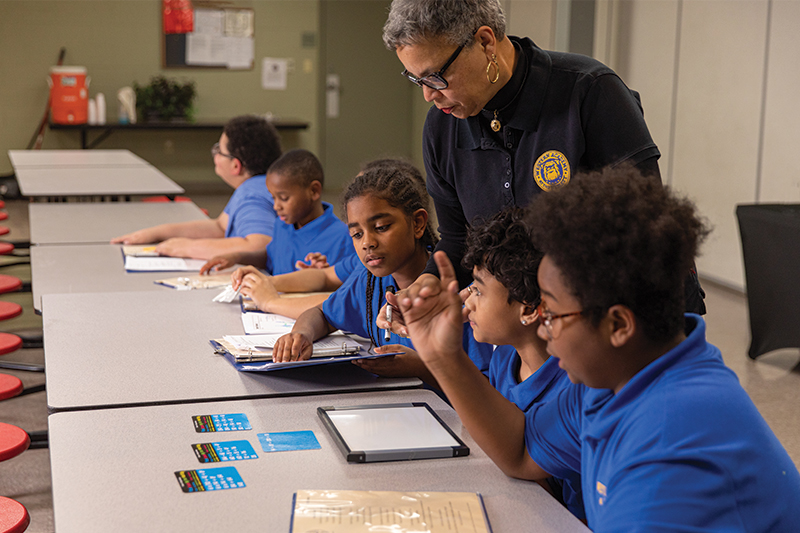 The creed is encouraging and composed of lines for what the boys can and will do.
"I want them to know it's intentional," said Executive Director Olga McKissic. "We want to make it part of their life."
With phrasing of "I promise to give my very best…to be faithful and disciplined…I represent my family, even my community as a whole… I am a future Black Man of Western Academy and there is no limit to what I can achieve," scholars practice and rehearse the creed, and hopefully digest the words to reflect their self-worth and self-confidence.
Fourth-grade scholar, Uriah Lattimore, said that learning to hold his head up and his shoulders back has taught him important skills, and that being part of the program means that he represents Western Academy at all times, which, he said, he remembers when he wants to behave in a way that would reflect poorly on the academy.
Martiza Meeks, site coordinator for Western Academy, said that teaching the soft skills while reciting powerful words is intentional, and that it has to happen in real time, because they are only together four hours a month.
McKissic believes wholeheartedly in Frederick Douglass' quote, "It is easier to build strong children than to repair broken men," and used this mantra as the root of the program. Following OPS data that showed that these specific grade levels are behind their peers, the Neblett Center partnered with community educators to facilitate the program.
Owensboro Police Department Street Crimes Detective Hunter Hinton spoke to the scholars in December about needing not just a Plan A for the future, but also a Plan B, C and D. He shared the obstacles and plan changes in his life, and even told them it was difficult, but that he always wanted to be somebody. He also charged the group with helping each other out and pulling each other up.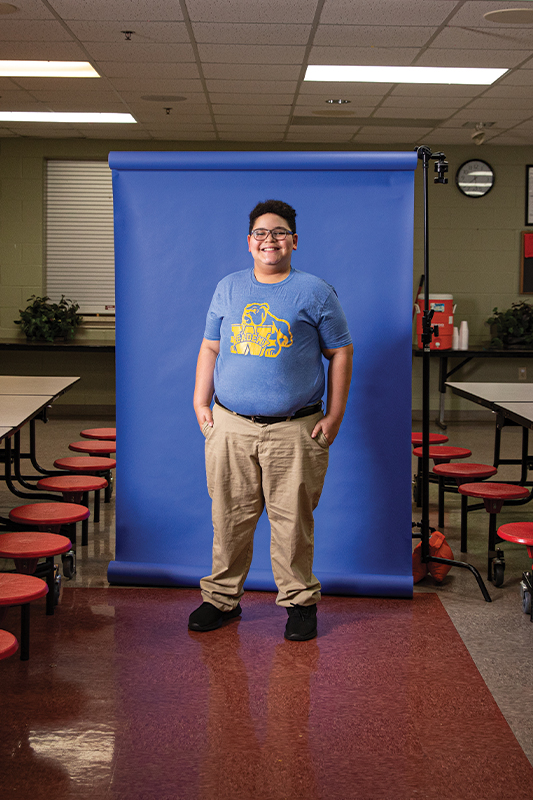 As representatives of Western Academy, the scholars are recognized by their parents, teachers and peers as such. Sixth-grade scholar, Genuwine McFarland, said that being part of the academy teaches him about standing out, and he finds that it is easier to learn at Western Academy than at school.
"It's kinda like magic," he said when pressed to explain.
He believes that wearing the uniform of a Western Academy scholar collared shirt, khaki pants and black shoes, provides a confidence that people want to listen to him and hear what he has to say.
"I really like that I am here," McFarland said.
McKissic and Meeks do not know what the future holds for enrollment in the academy, but both believe there will be many more scholars enrolled in the future.
Of course, the academy will need the entire community's support, and McKissic said she hopes that the community will not just buy into their concept, but pour into it. OL