Brescia alum Graeme Abel can now add "world champion" to his long list of accolades. It's been an exciting summer for Brescia University students, alumni and staff, who followed the World Cup closely to cheer on former student and coach Graeme Abel ('04). Abel works as the goalkeeping coach for Hope Solo and the FIFA World Cup champion U.S. Women's National Team.
Brescia's social media accounts went wild the night the U.S. Women's soccer team won the World Cup. BU's Facebook post from July 5th said it all: "We are so proud of Brescia alum Graeme Abel and his role as Goalkeeper Coach, coaching the best goalkeeper in the world and Golden Glove winner Hope Solo."
"It was pretty wild," Kayla Cruse, Public Relations Director for Brescia University, said about the championship victory. Cruse eagerly watched the games during the tournament and posted a screenshot of Graeme giving Hope Solo a celebratory hug on the field following their victory. "That picture went crazy," she said. The post got over 200 likes and was shared over 100 times, gaining a reach of nearly 24,000 people.
Abel joined US Women's head coach Jill Ellis's staff as goalkeeper coach in March of 2015. Before that, Abel had trained the U.S. youth Women's National Team. Those who knew him at Brescia say Abel's current success can be attributed to a life-long love of soccer and a natural inclination to coach.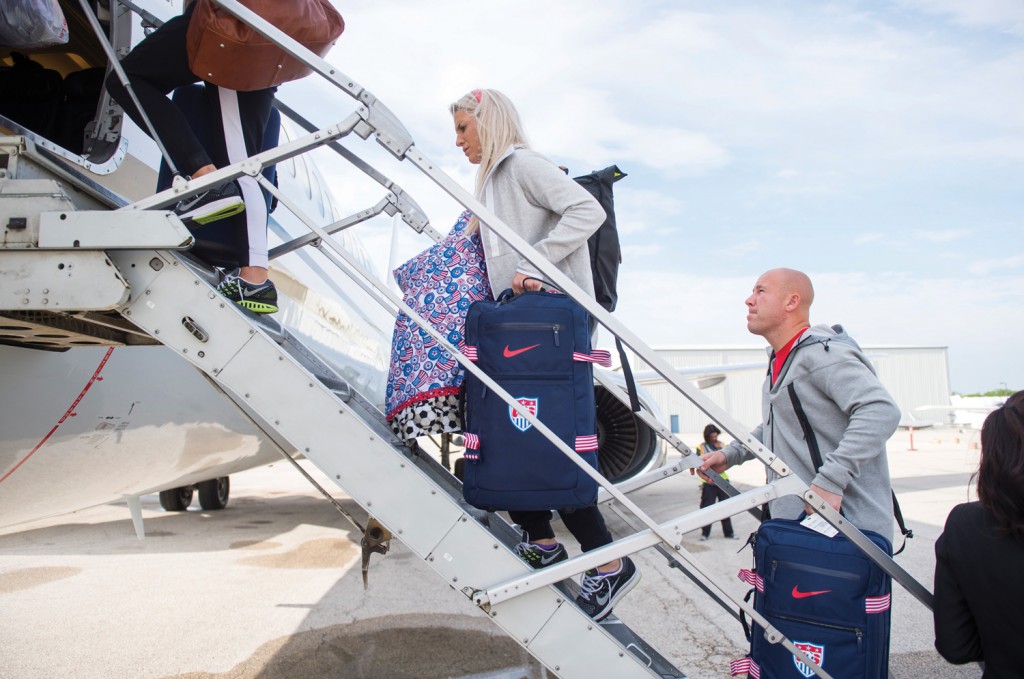 Liverpool to U.S.
Abel grew up playing soccer in Liverpool, England, and got attention from the clubs at an early age. According to Brescia's alumni records, Abel was on the books with Everton FC from '94-'97 and Stockport County FC from '97-'99. He then came to the U.S. to attend college, and played soccer at Lindsey Wilson, where he was named NAIA All-American and the 1999 NAIA National Tournament MVP, leading Lindsey Wilson to the national championship.
His standout play at Lindsey Wilson earned him quite a bit of attention, so he returned to England in 2001 to play professionally for Chester City FC.
After playing professional soccer for a year, Abel decided to return to the States to finish college, and played at Brescia his last two years.
"Being a coach is being an educator. Graeme wasn't an education major when he was here, but clearly that Ursuline spirit was imbued in him and that's what he's living out today in what he's doing." – Josh Clary, Brescia University
His Time at Brescia
Former BU men's soccer coach Bill Ashby knew Abel, and recruited him to play soccer at Brescia, where he was again named NAIA All-American and two-time Kentucky Intercollegiate Athletic Association player of the year.
Josh Clary, Vice President of Student Development at Brescia, remembers Abel well. "When Graeme was a student here, it was always evident to me that he had the ability to teach. He was somebody that everybody on campus knew. We were both RAs and he was like a mentor to the other RAs. You could see that he was a natural-born coach. He had that instinct. He was always teaching us when we were doing RA stuff. You could see that same thing on the soccer field. As a goalie, you have a bit more ability to do that, so he was coaching the other guys a little while he was still a player. Now he's an educator at the highest level, but it's always been there."
After graduation, Abel was a graduate assistant coach for a year with Bill Ashby at Brescia, and helped with recruiting. Since then, Abel has gone on to coach at the University of Nevada and the University of Oklahoma, among others.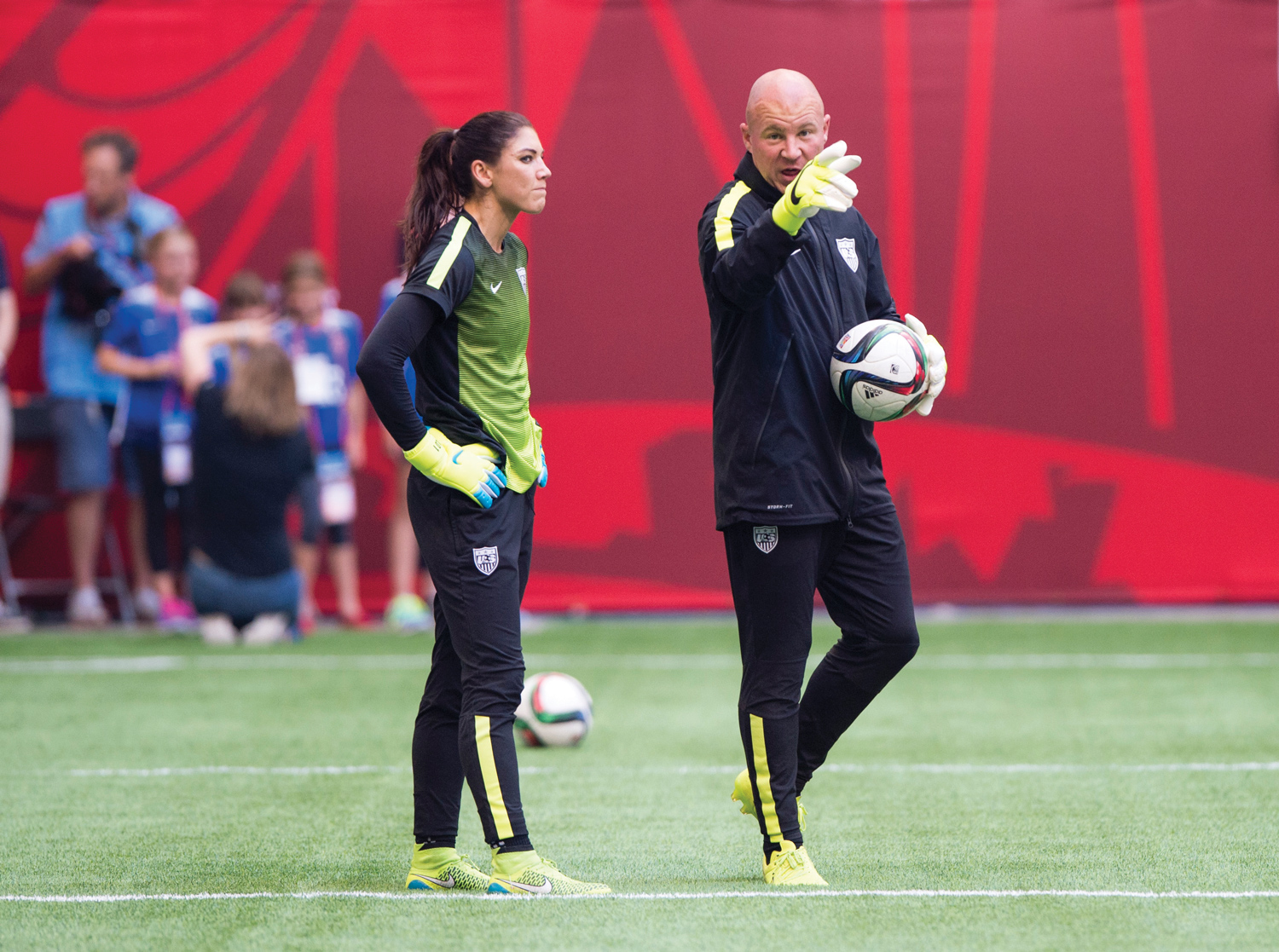 Influence Continues
Looking back on his time at Brescia, Abel helped recruit and influence a lot of guys who are still coaching. Says Clary, "He recruited Andy Varns, who is coaching with Graeme at Oklahoma now; John Benson, who is our former men's coach; and Graeme Jaap, who now coaches at Rollins College in Florida. Graeme Abel brought all of those guys to Brescia. He was the focal point and the connector. All those guys are still really tight and they get together every year."
"I think the main thing with Graeme's story is that most people have it in their minds that you have to come from the biggest and best schools to be the best. But Graeme has shown that you don't have to play at the biggest university to be successful," says Brescia Director of Alumni Mike Goetz. "I would like to think that his experiences here at Brescia University helped prepare him for the role that he has had at Oklahoma and the success he has had now with the U.S. Women's National team."