Photos by Jamie Alexander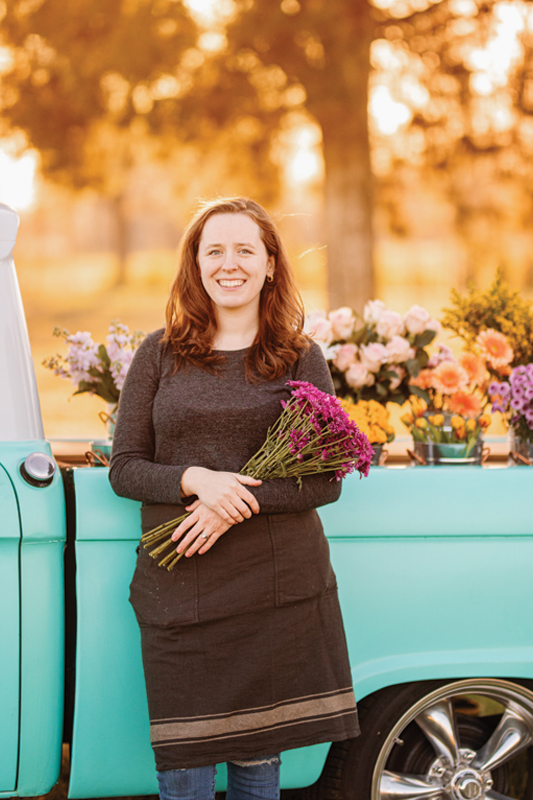 This spring, chances are you'll see a vintage blue truck full of flowers cruising around town. The Mobile Meadow is a one-of-a-kind floral experience, popping up at different locations and festivals throughout the area. 
The woman behind the idea is Meagan Cooley, a florist and Madisonville native who recently moved to Owensboro after a stint in New York City. She and her husband, Ben, chose to move closer to family when they learned they were expecting twins. They picked Owensboro for its young professional scene and friendly people, and are excited to be part of the small business community.
Cooley started doing florals as a hobby and creative outlet after college. "I was in so many weddings, and I loved being around the flowers," she said. "One day I realized, someone does that for a living." That inspired her to try her own hand at floral design. She dove in headfirst and people started noticing on Instagram. Shortly after, her floral business, Meadow House, was born, and she fulfilled the floral needs of weddings in central Kentucky.
She was inspired to bring a flower truck to Owensboro after working on one in New York and seeing a popular one in Nashville. The quirky truck allows her to step beyond traditional wedding florals and work with a wider variety of blooms.
"I've always had a business itch," she said. "I missed the small business community when we were in New York. Then I realized Owensboro has lots of festivals and outdoor activities, and the truck could appeal to lots of people."
She started putting the idea together last fall, and, after a lot of research, purchased a robin's egg blue 1965 Ford pickup. Her husband built a custom insert for the truck bed to hold buckets for the flowers, and after some repairs and branding, the truck is ready to bring flowers to the community in a fun way.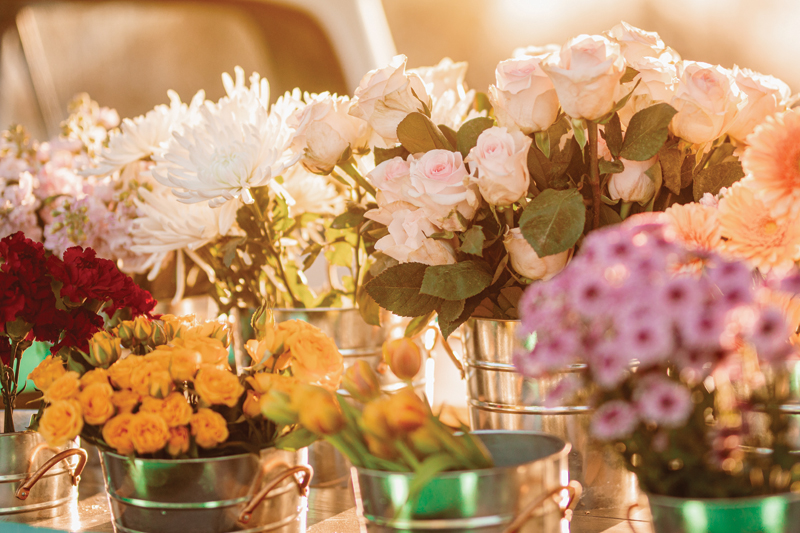 Shoppers can purchase flowers by the stem from the "flower bar" and make their own bouquet, or pick one up ready to go. Cooley said her biggest goal is to make flowers accessible to everyone and encourage others to use their creativity to make their own arrangements. You'll find a few traditional flower varieties on the truck, as well as some blooms that are unique and new to many.
She plans to have the truck at events like Friday After Five, and popped up around town on weekends. It's also available to rent for parties and events, and she hopes to offer delivery for bouquets in future.
"I'm really excited and looking forward to connecting with the community," Cooley said. "I'm excited to meet people and experience Owensboro. Come if you need flowers for a party, or just get out and try something new."