Can you guys believe it's almost back to school time? As they say in You've Got Mail, it makes me want to go out and buy school supplies. There's a lot of exciting things going on this time of the year, especially when it comes to our local boutiques. I know it's still hot outside so it seems crazy to be investing in fall clothes, but now is the time to go for it so you're prepared when it gets really frigid out! We all know what Kentucky weather can be like…one day it's 98 degrees and the next it's snowing and you can't find that favorite sweater from last year. Cozy sweaters, high waisted jeans, hair accessories, and bright coats are some big trends for this fall season, and our boutiques are in the know as usual!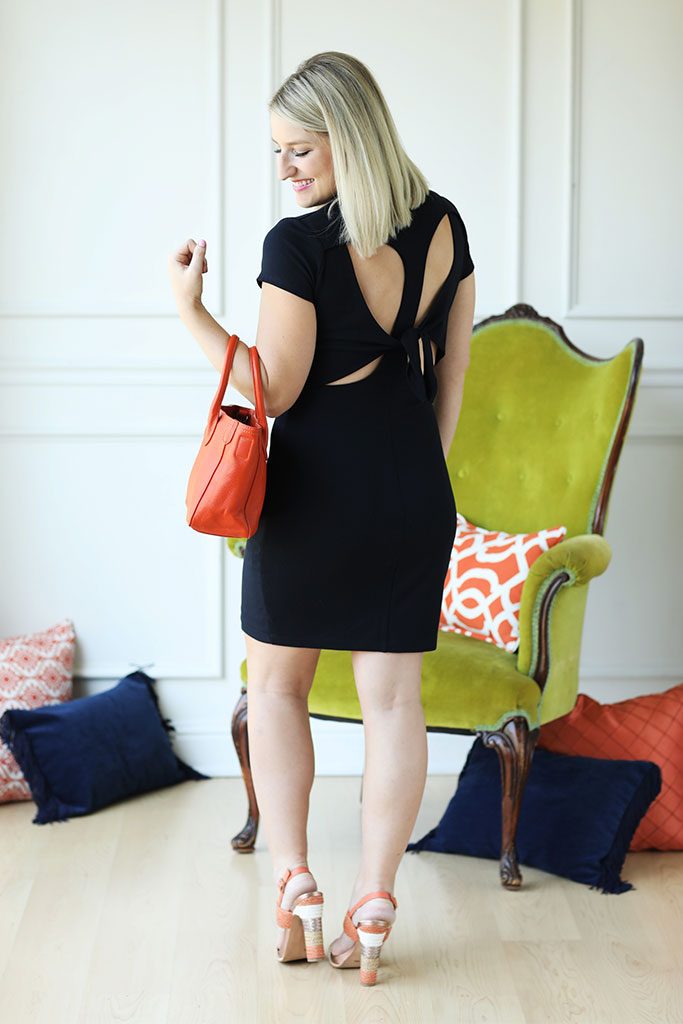 Excursions has been getting in new fall merchandise nearly every day, so be sure to follow them on social media to keep up with new arrivals. I'm loving how fun and interesting the back of this dress is, it's versatile for this time of year, and you could wear it to so many events! We went with orange for a pop of color, but you could choose anything—pink or yellow would be just as cute! For a toned down look, neutrals would also work. If you're wearing something dark or neutral, and looking for a way to take your look to the next level, I always add color! You can completely transform any outfit this way.
While we're talking about bright colors, let's discuss this beautiful Beck handbag. Beck handbags are a statement piece. They completely speak for themselves with the bright and bold color and chic classic shape. This particular one comes with a longer adjustable strap that can also be tucked inside and hidden when you only want to use the small handles. (As pictured.)
Throw a blazer and nude heels on and wear this to work, or wear it for a night out on the town with some fun shoes. Excursions always has what's sure to be the next big thing, so stop in and see what they have going on! As I'm sure you know, they are located in Wesleyan Park Plaza, and now they are getting a new neighbor!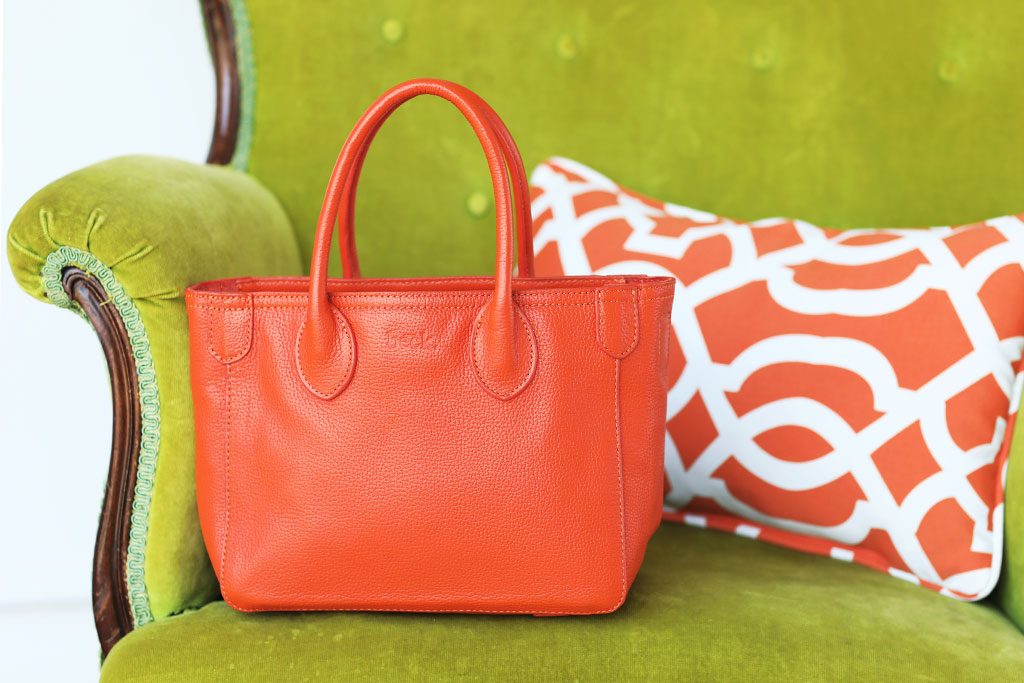 Bella Ragazza is moving to Wesleyan Park Plaza sometime this month! They will be moving to the building that was previously Radio Shack. Natasha (owner) and the Bella Babes are so excited for this new location, and so are we! It will be so great having another boutique in the plaza area so it's even more of a one-stop shop.
Bella Ragazza has a variety of back to school options, whether you're going back to high school, college, or just back to work after the weekend. They are carrying tons of jeans this season, many of them without holes so they are school appropriate.
Agendas will also be a hot commodity this year, and a new agenda is a great purchase to motivate you to stay on track for the upcoming school year. (I know I feel like I have my life together more when I have one!)
One of my favorite things about this look is something I haven't worn before in a magazine shoot—blue light glasses! These block blue light that we don't realize we are exposed to all the time, from TVs, to phones and computers. It's such an easy and effective way to protect your eyes while being fashionable at the same time.
Thanks for reading, and make sure you stop by Wesleyan Park Plaza to check out the shopping scene! Follow Excursions on Instagram with the handle @excursions_owensboro, and Bella Ragazza @bellaragazzaboutique. Follow me @hartzjl for life updates and fashion, and be sure and tag me in your outfit photos so I can see what fabulous things you found while you were shopping local!