When searching for a new home, it's never easy to find exactly what you're looking for. But finding the home of your dreams becomes considerably easier when you design homes for a living. Chad Heady of Martin Custom Building has been doing just that for the past eleven years, and recently designed a home of his own.
With four bedrooms, three and a half bathrooms, and a formal dining room, the home is equipped with all the basics and then some. Also included: a game room, craft nook, play room and covered porch. Beyond these amenities, Chad truly made the home his own by including a full outdoor kitchen to complement the swimming pool in the backyard.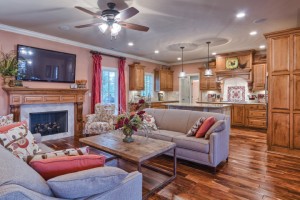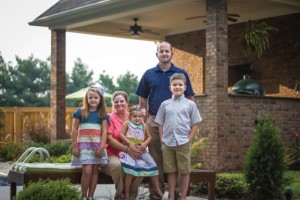 According to Chad, being a designer actually made it more difficult to decide on the home's features. After being exposed to so many ideas through his profession, he admitted to having a tough time making decisions about the details. Ultimately, Chad looked to his family for inspiration.
"My children inspire the home's features. At their age, so much of what we do revolves around them. We move every few years, so as they change, so have the homes we've lived in."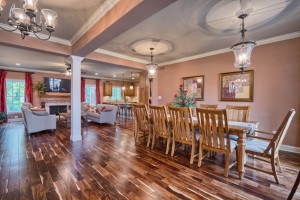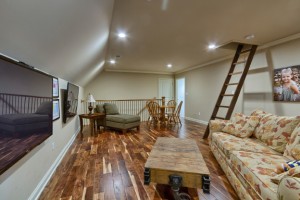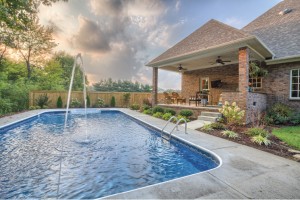 Accommodating the needs of a growing family can be a challenge, but Chad has fully embraced it.
"Designing a home is an exercise in truth – I prefer to eat on the couch, my girls practice cartwheels inside, my son sleep walks, my wife works nights, no one shares, and everyone is loud. For me beauty is in how its functions."