With a growing family, Dr. Sohit and Lyndi Khanna sought to build a home with their own needs, and those of their children, in mind. Enlisting the help of Martin Custom Building and Laura Ruth Edge, of L. Ruth Interior Design, the Khannas struck a satisfying balance to create an atmosphere of comfortable family living and elegant entertaining. At approximately 5,400 square feet, the home includes 6 bedrooms, 4 bathrooms and 2 half-bathrooms. According to Lyndi, choosing the right professionals to help them achieve their vision was easy. "We chose Martin Custom Building because of their reputation for excellence in design and quality workmanship.  We had an established working relationship with Laura Ruth Edge, of L. Ruth Designs.  Laura Ruth Edge was able to take our vision and make it a reality with her amazing design talent."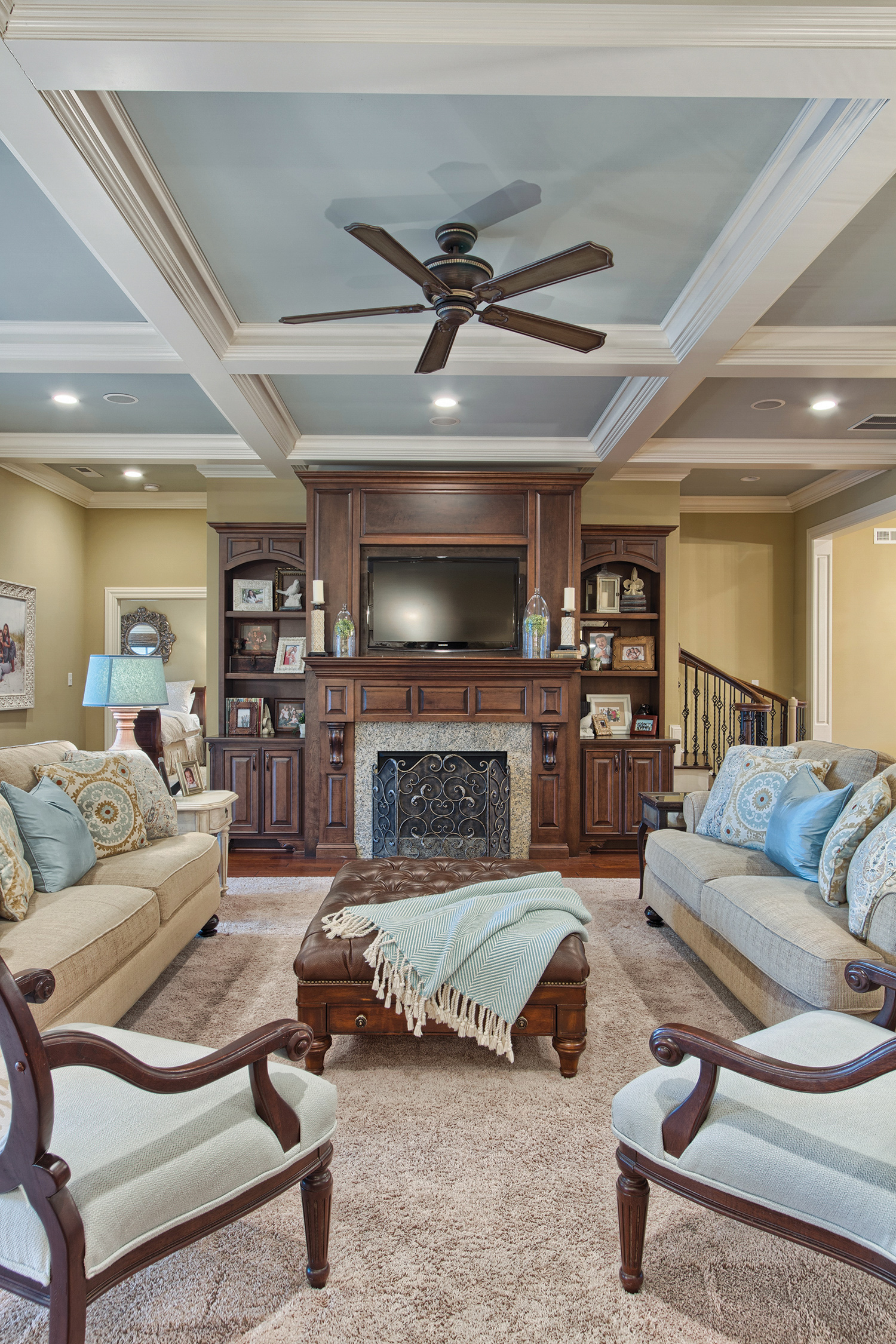 A flexible floor plan was essential to successfully combining the concepts of comfort and elegance. To that end, the home was designed with an owner's suite, with a fireplace, plus another bedroom and bath on the main level. The additional bedroom suite on the main level initially served as a guest room for the couple's parents and other frequent out-of-state family members while they were visiting. A prime example of the flexibility of the floor plan is the fact that the former downstairs guest suite now functions as a nursery for the Khanna's fourth child, born in 2013.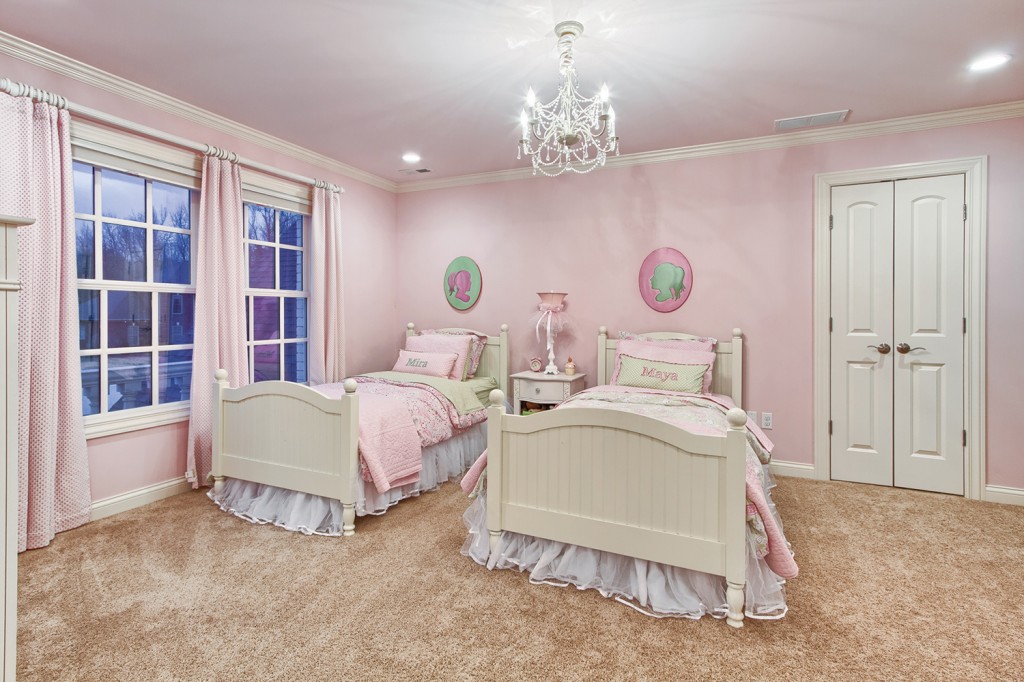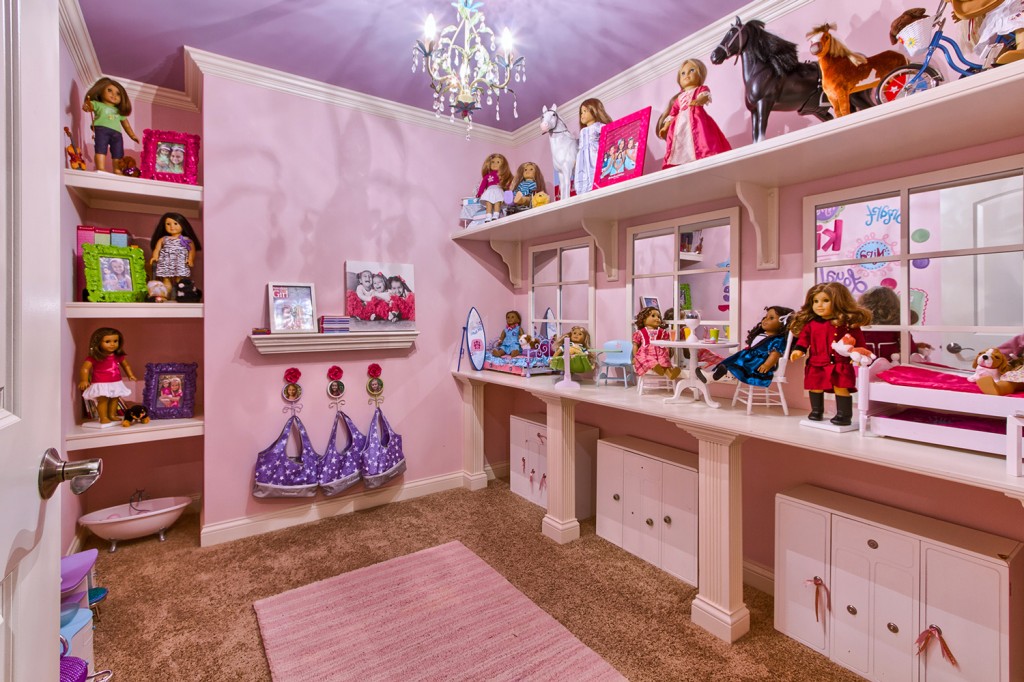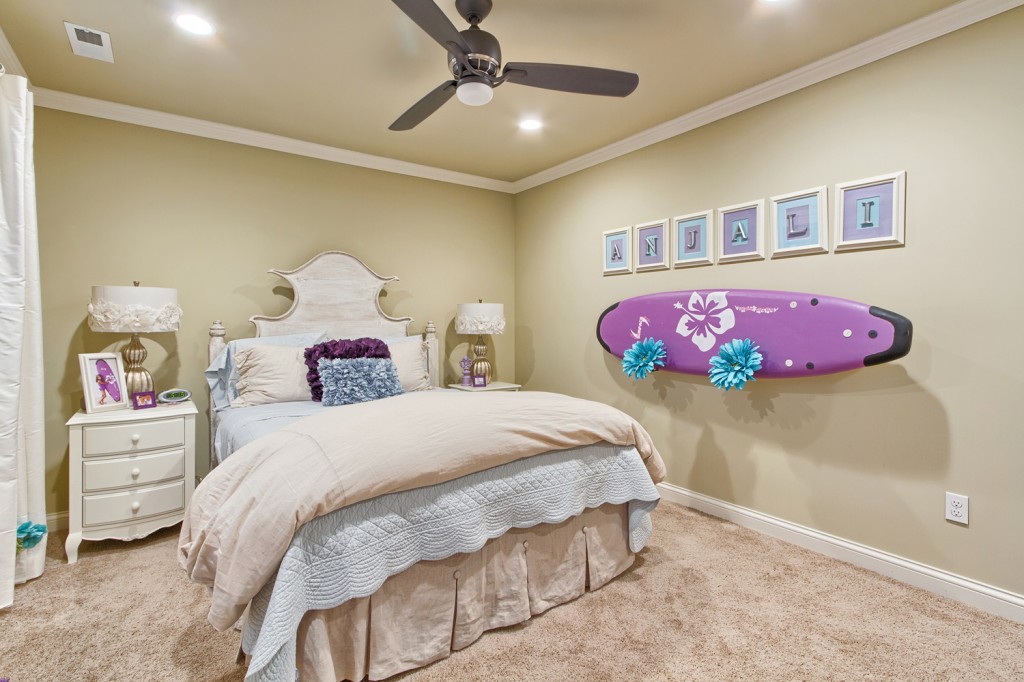 As for the kids, the Khannas took great care in designing a unique space just for them. Their family includes twin daughters, so the family designed their bedrooms upstairs with pocket doors between the bedrooms so they can "share a room" when they want, but still have their own space. Their oldest daughter transitioned from sharing a room with her twin sisters to her own "surfer girl" themed room last year.  In Lyndi's estimation, "Our daughters may tell you that their favorite room is the 'American Girl' room.  It is the most pink, fun room in our home.  It features custom shelves to display and play with their dolls, and also a wall that was beautifully painted by Jessica Mills McKinley with character traits including 'kind,' 'loyal,' 'strong,' 'brave,' 'giving,' & 'smart.'"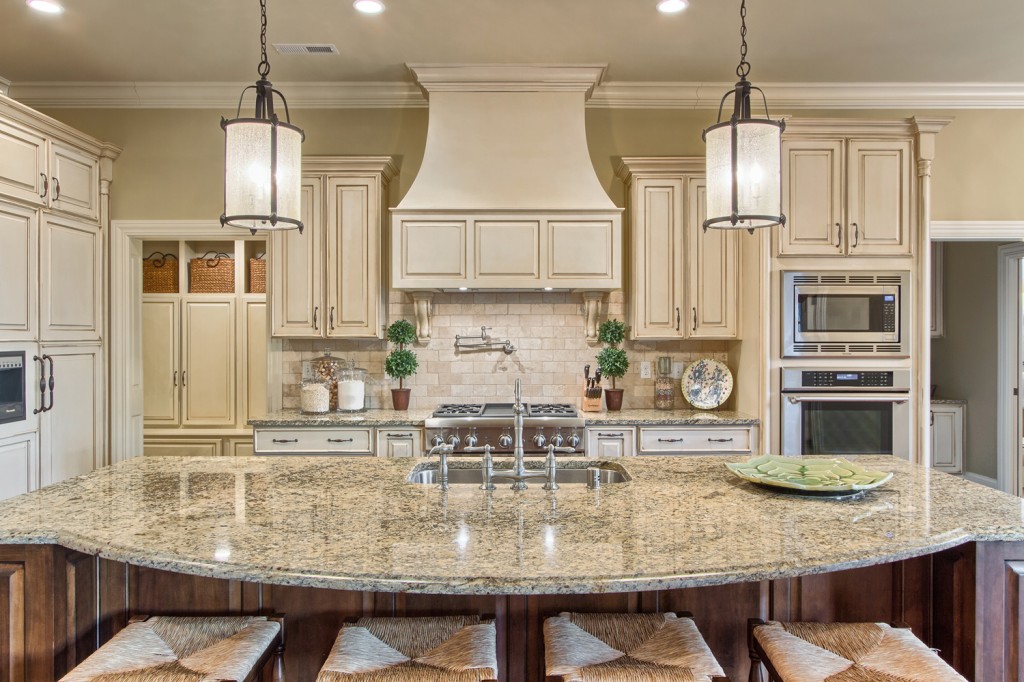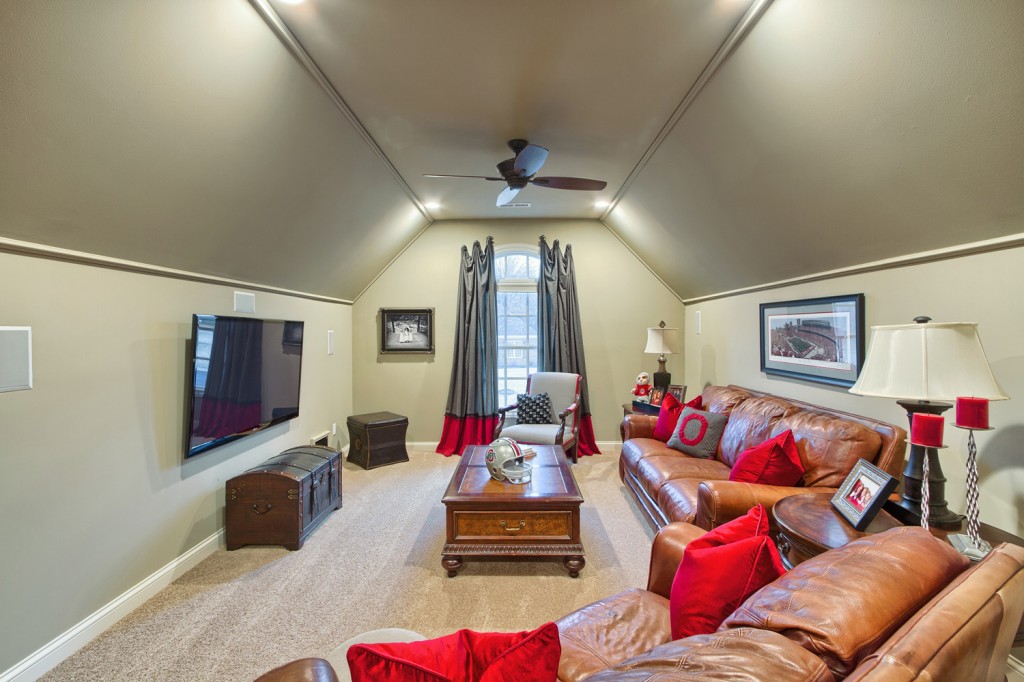 The home also is also highlighted by a gourmet kitchen, featuring custom cabinets, granite countertops, and Thermador appliances, including a wine cooler. And for Dr. Khanna and their new son, they can share time in his Ohio State-themed "man cave." Still, even with all of the amenities, Lyndi admits, "My favorite 'luxury' in our home is an upstairs laundry in addition to our first floor laundry room. The laundry is endless with a large family!" That quote pretty well sums up the mindset of a satisfied homeowner who's found the ideal balance between comfort and elegance.