The Kiwanis Club Walk of Honor flags waved in the wind as a crowd gathered on the courthouse lawn for the unveiling of the newest RiverArtes piece; a bronze sculpture entitled "Hometown," depicting a young couple seated on a limestone parkbench looking at blueprints for a home.
When Daviess County Judge Executive Al Mattingly gave the command, Bicentennial Committee Co-Chairs Lee and Aloma Dew, Charlie Castlen, Mike Koger, and Owensboro Museum of Fine Art Director Mary Bryan Hood lifted the canvas, unveiling the piece to the public for the first time.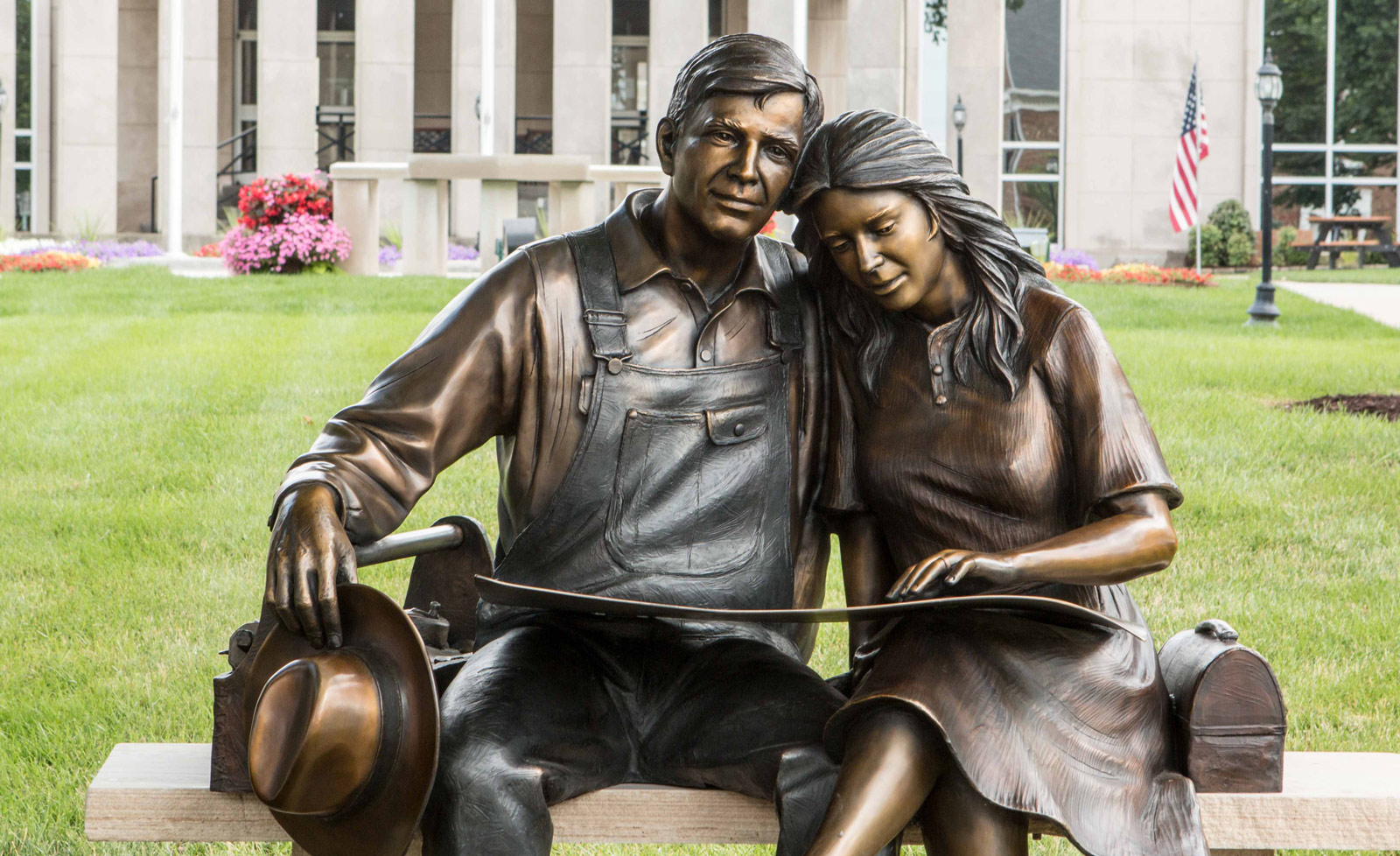 "I think the couple in the sculpture shows a vision of hope for the future, and I also think it shows faith in our county," Mattingly said about the piece, after thanking the OMFA for it's support of the year-long Bicentennial Celebration.
In response, Hood commented, "We are delighted to be in the position to give back to Daviess County, who has always supported us very well."
"Hometown," which was sponsored for a two-year lease, sits on the north lawn of the Daviess County Courthouse on Second Street, directly across from the entrance to Riverfront Crossing. According to Mattingly, the sculpture is another effort in an on-going process to make the courthouse lawn a more enjoyable green space for the community to use. Several picnic tables and park benches are also in the works.