Who saw the Kentucky Strong t-shirts supporting Marshall County in the wake of the school shooting that happened in Benton, Kentucky on January 23? While a lot people may have seen the shirt on social media, or possibly even purchased one, you may not know that Owensboro native Joni Paynter was behind the shirt that raised over $211,000.
Joni Carrico Paynter graduated from Owensboro Catholic in 2005. She and husband, Rick Paynter, own Shop Local Kentucky, a Kentucky apparel store with a huge online following.
"The Marshall County, Kentucky Strong shirts have to be our greatest success to date," Joni said. "It really was an amazing thing to see everyone band together for something so good in the wake of such a tragedy.  We sold shirts to all 50 states, 10 foreign countries and countless APO's.  Coach Calipari tweeted a picture of the UK basketball team wearing the shirts! The Governor and his staff wore the shirts. People have sent us pictures of the shirts everywhere from the Winter Olympics to the Roman Colosseum. Outside of the funds raised, it really has become a resounding echo of how resilient we are as Kentuckians when we come together."
Shop Local Kentucky evolved humbly, with original plans being an app where Kentuckians could find local businesses and artisans selling Kentucky-made products.
"People love shopping local and keeping it in the community but it isn't always easy to find them," Joni said. "Although the app did not completely come to fruition, we have always had in mind that we wanted to do something with the social media following that would give back to the community. When we realized that people were enjoying following the Instagram account we created, we decided to put that into motion for some good. We picked a charity, printed our logo on some t-shirts and set out with the goal to donate all of the proceeds from online shirt sales to that charity. The tees sold out within minutes and people asked for more! We got to work designing items that we thought highlighted our state and the business took off from there!"
Expanding into retail was a significant challenge for Shop Local Kentucky, since they started in e-commerce. To make matters even more difficult, a vehicle drove through their Lexington location last summer, demolishing the store front. Luckily, no one was injured other than the 100-year-old antique horse that graced the front windows. The Paynters took the incident in stride and rebuilt the store by the fall. Meanwhile, they began construction on their new Louisville location in Shelby Park. But on New Year's Day 2018, a vehicle drove through this location as well. "Rick and I were absolutely taken aback," Joni said. "Again, no one was injured as it happened at 2:30 a.m., but we had to close the Louisville location permanently due to the building being structurally unsound. We laugh about it all now, but we could not believe that this would happen to two separate locations in just under six months!"
Despite two obvious setbacks, the Paynters still felt compelled to help Marshall County.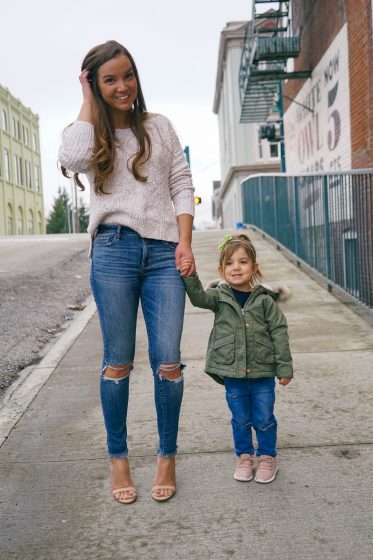 "We started this business with a giving heart and we will continue to do so," Joni said. "When the community hurts, we want to step up and do whatever we can. Last year we did a tee with the words 'God Bless Texas' to benefit the relief efforts during hurricane Harvey and raised over $84,000. When the Marshall County shooting happened, our hearts felt called to help. Rick and I sat down and designed a shirt that was relatable to everyone in Kentucky, while also paying tribute to those affected. It was incredible to see people from all of the country come together to raise money for these families. The final count is over $211,000 and we are blown away with the outcome and very proud of our state! The proceeds are all going to the victims and their families to pay for hospital bills, funeral costs, travel expenses, therapy, etc. Should there be money leftover, it will go towards scholarships for the students."
It is this heart that has led to the growth of Shop Local Kentucky. "We started working out of our garage printing t-shirts until the early hours of the morning while maintaining full time work in 2013," Joni said. "Now, Shop Local is full time for both of us along with our staff of 20. We are currently moving our headquarters to a larger office and production space in Lexington. We hope to continue growing the brand and creating apparel that people love to wear!"
Joni says their greatest challenge is balance. "Like most business owners, we wear a lot of hats! We strive to balance work and family life but with a business that goes 24/7, it isn't always easy." Joni and Rick have two daughters, Callie, 7, and Lucy, 3.
One way Joni finds balance is coming home to Owensboro where her parents and three sisters still live — something she tries to do at least once a month. "I can't go much longer than that without some Old Hickory and The Big Dipper!" Joni said. "Owensboro has changed a lot but the pride for the city remains untouched. It just has the feeling of home for me. I love how the expansion has not changed that feeling, but has created a great atmosphere for local businesses."
With their repeated successes, it looks like Shop Local Kentucky will remain a strong, Kentucky business. "Every day is an adventure and we continue to build and learn with every step we take," Joni said. "If we have a set back, we learn from it. We will continue to do what we do and build a brand that our community can be proud of all while providing people with awesome apparel!"