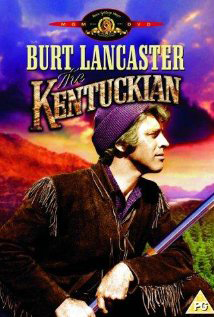 This week the open casting call for the Owensboro Health commercial got a lot of people's attention. But did you know that MGM filmed a major portion of the movie "The Kentuckian" in Owensboro in 1954?
The story goes that Burt Lancaster, who starred in and directed the movie, insisted that the film be shot on site in Kentucky and Indiana. The old Owensboro Hotel, which used to be on the corner of 4th and Frederica, is where the cast stayed while filming in Owensboro. Hundreds of Owensboroans were used as extras, and several residents got larger roles.
Set in 1820, the plot of the movie was that "Big Eli" (Lancaster) decides to leave Kentucky for Texas with his son. Several scenes were shot at the Lincoln Pioneer Village in Rockport, some riverboat scenes were shot on the Ohio River near Spotsville, and the SportsCenter was also used. The movie made its Kentucky Premiere at the Malco Theater, which is now the Theatre Workshop's Empress Theater, on August 5, 1955.